by Talius Dike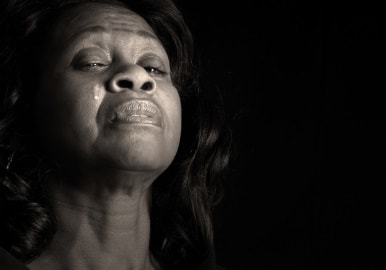 In a family of 6, Nkoli was youngest and the only girl.
Her father had died when she was just 7 and for the past 9 or so years, she and her brothers had been singlehandedly raised by their mother.
Things were hardly smooth-moving at home, but Mama always tried her best to meet her children's demands.

Nkoli's especially, as she didn't want her to ever count on men for any of her needs.
She worked three jobs.
On weekdays, she cleaned at the Government hospital.
On weekends, she cooked and served at an event house for all their weekend engagements.
And she still maintained her small provisions shop by the side of the road.
She and her children were not living the most luxurious, but at least they were comfortable.
Now 16, puberty flooded Nkoli with all manner of changes.
Mama was lately unavailable.
Having lost her cleaning job at the hospital, she fought hard to make up for the new drop in income.
She took up more menial jobs, but eventually they still had to move to an area of lesser cost.
There was hardly any time to sit down and discuss with her blossoming young girl about her pubertal changes.
And Nkoli could not talk with her brothers.
In her new school, she easily made friends with the big girls.
There was a party and they told her about it.
At home, Nkoli asked Mama if she could go.
Mama's response came swift and strong:
'No!'
Nkoli pleaded and cried, but Mama stood her ground.
Exasperated, she screamed and accused her of hating fun and wanting her children to lead boring lives like her.
Mama said nothing to her and just walked quietly inside.
In her mind, she only blamed one thing for her daughter's recent madness—poverty!
That night, while alone in her room, she cried.
But in the morning, she still sang melodiously as she swept the rooms and prepared breakfast.
The party fast approaching, Nkoli grew louder and more aggressive.
But Mama always ignored her.
'You will not go, inu?' she maintained.
Determined to preserve her new title in school as Pinky Chantel and also to show her mother that she is no longer a child, her behaviour only got worse by the day.
The nagging and screaming jarred on Mama's head and would leave her with a terrible headache all night.
On the day of the party, she climbed the wall and disappeared into the night.
When Mama entered her room and saw the pillow and wrappers she had arranged on the bed to look human, anger surged through her.
At the party, Nkoli shined with her friends.
During the dance, all the guys wanted no other person but her.
With little alcohol tapping at her nerves, she whined and twerked like there was no tomorrow.
One of her friends, Mabel, soon came and whispered into her ears.
One of the big boys in the party is interested in her.
Very excited within, she walked to the table with a frown to answer her admirer.
A while later, a drunk and staggering Nkoli walked up the stairs with the man by her side.
The door opened and there were four others in the room, each of them very excited with the fresh meat their colleague had brought in.
One by one, they took their turns in and out of her, till she was a bleeding and tearful young girl on the floor.
When her friends finally discovered her, fear slapped their cavities open.
They whispered among themselves and one after the other disappeared.
About an hour later, Nkoli staggered down the road, alone and drowned in serious pain.
Finally she dropped to the side of the road and passed out.
Some minutes later, a lantern flashed in the darkness.
Mama screamed and ran toward her daughter.
Arinze Rinzy Talius Dike
Twitter: @taliusdike
IG: Ogbeni_Rinzy
BBM: 795070a5