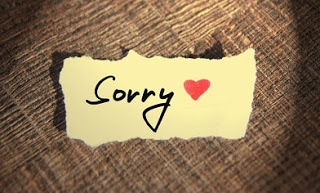 We sincerely apologize for the sudden and unnotified break.
It was due to issues beyond our control.
On Friday, just some minutes to midnight, we were raided by hackers from INDIA!!! — as the notification we got read.


This warranted we stop all activities on DNB Stories till we have put in place everything necessary to prevent the success of the attack, and future ones.


We were scared, upset, and some other things in between.


But we survived.


We had to change PINs, Passwords and upgrade our OS's.


It got our bank account barking like a bony and hungry Bingo and finally Gloria was able to shed some weight.


She hated it, and has threatened to use Georgina's head as appeasement.


We will continue begging, but we are back for good, and hopefully better.


We will resume normal posting tomorrow.


All approved submissions still hold and our posting calendar remain unchanged.


If you'd like Mama Gloria to return to her former big and bubbly self and save your favorite DNB roommate, please visit this PAGE and donate a plate of food.


Thanks!
Again, we deeply apologize and regret any inconvenience our brief disappearance might have caused you.