by Gloria Ezeh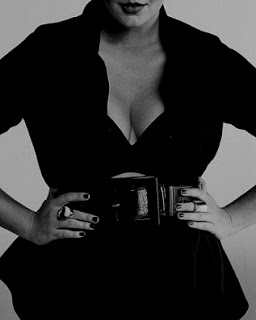 We are a blog of diverse interests!
Whoever you are, whatever you do, you are allowed on here as long as you are not dangerous!

The only people we don't associate with are dangerous people. People that are out to harm others, or even themselves.
Remember what Georgina said in Episode 8 of Roommates Season 2!
Now regarding why we may not be publishing daily as we used to:
One:
Each story we publish here is read at least 6 times (two times by each editor) before it goes on the blog—and that is if Daniel did not say in his usual annoying e-mails, "I think more work is needed!"
Two:
We are all expected to write, read, approve and edit stories! Remember when I complained earlier about accepting external jobs on top of all these again!
Three:
We live in Nigeria and electricity supply is very poor around here. Very very poor. Everything we earn goes back into buying fuel, that is if we see stations that are even selling!
For those asking why their stories have not been published since it was approved, please have patience.
We have a lot of approved stories in our backlog, even stories we approved as late as in December last year.
Once we have approved to publish your story, it will surely be published. When is what I cannot answer!
But whenever it is, all our readers will see it and read it.
***If you have not subscribed to our updates, scroll down the blog now and do that—so that you won't get to miss any of our stories!
Again, we are not a news or gossip blog, so if you want to stay connected to recent trends and events, please visit Aunty Linda instead.
Last part, we are not just a blog, we are a community! You can always contact us with your questions and suggestions, we look into all of them!
Thanks.
And special gratitude to the sweet mummy that just gave us 10K! Thank you so much for making me taste SPAR cake once again in my life!