by Daniel Nkado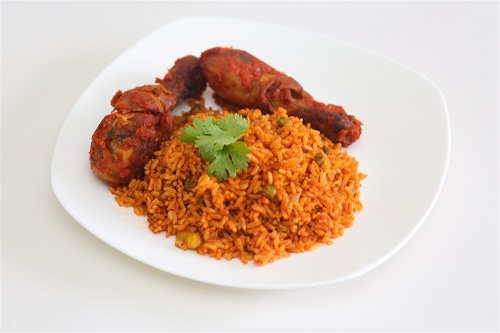 They said I can't cook nothing
That all meals hate me
The kitchen hates me
Any attempt will be mockery
My mom screamed
My sister yelled
Even the tiny bony dog grinned
Daniel, get out of the kitchen now!

Behind their eyes
Behind their guise
Behind their yells
I crept in and I put the pot on fire
I added the rice
I added the brine
Onions and tomatoes and a little bit of something else
And then some other things elses.
A few more cubes and I was done
Guess what I created
A fair beautiful maiden
Yellow as the sun, fragrant as thyme
My Jollof rice, I called her
She smiled at me, I smiled back
Then she shook her head and said
Only if you hadn't added so many cubes!


***
© DNB Stories
Poem by Daniel Nkado, first published September 2015.