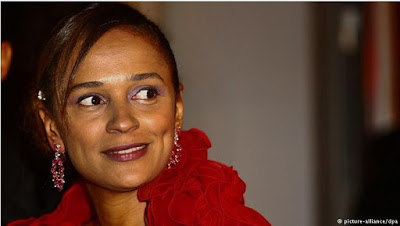 The Angolan Supreme court has demanded that President Jose Eduardo dos Santos explain why he made his daughter the boss of state oil company Sonangol.


News site Rede Angola reports of a petition challenging whether the appointment of Isabel dos Santos was lawful which was submitted to the court by a group of Angolan lawyers days after the announcement.

The court has now accepted the petition and given the president and his daughter eight days to respond, Rede Angola says.
Ms Dos Santos became of chair of Sonangol's board of directors in June after the entire board was sacked by her father in April.
Isabel dos Santos is the oldest daughter of the Angolan president and is worth some $3.2 billion dollars. She is Africa's richest woman and has built up a diverse empire, much of it in the capital Luanda.
When you're walking around Luanda, the capital of Angola, it is hard not to bump into at least one of Isabel dos Santos' investments.
She has built a vast empire in one of the world's most expensive cities. Her businesses range from telecommunications to banks to satellite TV to sports. In all, she owns a large chunk of Luanda's major businesses.
***
— BBC