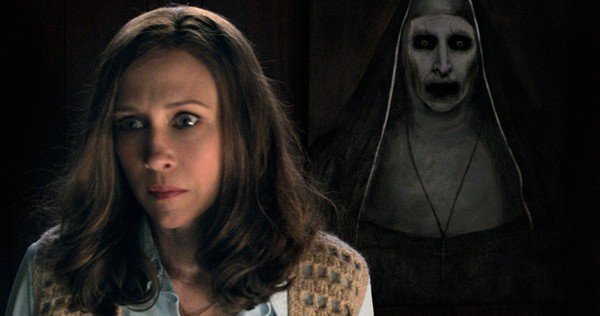 The Conjuring film franchise is full of frights and unlikely occurrences, but according to Warner Brothers Studios, it's based on true, historical events.

A new lawsuit against them says, "Prove it."
Author Gerald Brittle wrote a book called The Demonologist in 1980, based on events described by Ed and Lorraine Warren, two self-proclaimed paranormal investigators.
The Warrens promised every anecdote they shared with Brittle was true, and sold him an exclusive agreement on the stories he used in his book.
The Conjuring covers much of the same territory, which Brittle sees as a violation of that agreement. Warner Bros has countered by claiming what happened to the Warrens counts as "historical" and thus, fair use.
Brittle has essentially responded that if the story is real, then Warner Brothers has to show him some ghosts.
The Hollywood Reporter shared details of the case, as written by Brittle's attorney, Patrick C. Henry II.
"[W]hen Lorraine Warren granted the Defendants the right to use the Warren Case Files, which the Defendants themselves repeatedly state their movies are based on, she could not have done so because she had years earlier contractually granted that exclusive right to use those same Warren cases, Warren Case Files and related materials to the Plaintiff. Lorraine Warren had nothing to convey."
He continues, "It is very hard to believe that a large conglomerate such as Warner Brothers, with their army of lawyers and who specializes in intellectual property rights deals, would not have found The Demonologist book or the deals related to it, or Brittle for that matter."
He says the "only logical conclusion" is that the studio knew about the Warren's agreement with Brittle but just assumed "they would never get caught."
They did, and now Brittle is suing them for $900 million, which is just slightly more than the $886 million the movie raked in at the global box office, according to Business Insider.
Well, take a look at the film trailer and see how believable it feels:




***

Credit: Distractify.