by Dana Kess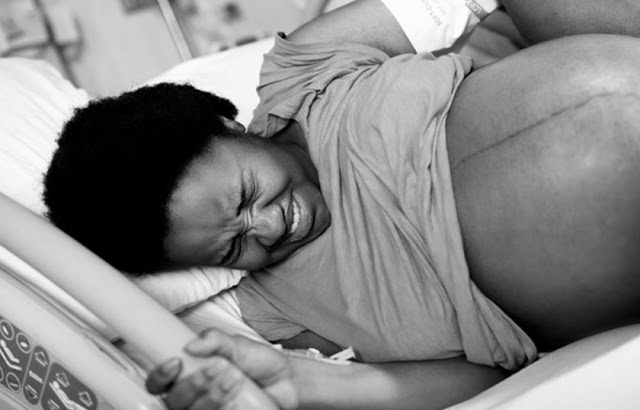 My experience with home birth was terrifying and amazing and crazy, all at the same time!

My daughter, now 9, was born in the bathtub at my apartment on Halloween night while I was home alone! Only 18 months after my son was born, in a typical hospital labor and delivery experience.
It was Halloween night; the time was around 8:30 p.m.
My boyfriend, Neil, and I had just returned home from bringing our 18-month-old son trick-or-treating.
A friend called and asked for a ride about 20 minutes out of town, and I told Neil I did not mind as long as he brought our son along with him.
I was 8 and half months pregnant and my back hurt.
I just wanted to lie down.
As soon as they left, I began feeling small contractions, but I was not worried.
A year and a half before, my son had been born after a totally normal, 15-hour-long labor. I thought I knew what to expect.
After about 10 minutes, I decided to take a shower because my water had not broken yet.
I made my way into our bathroom, and suddenly the contractions got stronger.
I remember leaning against the sink and when I looked up and saw myself in the mirror, I was dripping sweat.
The pain let up [subsided] after a couple more minutes, so I stepped in the tub to turn the shower on.
Immediately, my water broke and a huge contraction swept over my body!
When it finally eased up, something did not quite feel right.
I reached down between my legs and touched the soft top of my baby's head coming out!
Before I even had time to process this, however, another wave of pain caused my knees to buckle and I fell into a "squat" at once.
As I did, my daughter slid out into my arms right there in the bathtub at our apartment!
No doctors, no hospital, no pain medications, no other people even.
I had her all by myself in just about 20 minutes in my bathroom at home on Halloween Night!
It was amazing and beautiful!
And I am so grateful that there were no complications for either of us after her surprise birth and delivery!