by Gloria Ezeh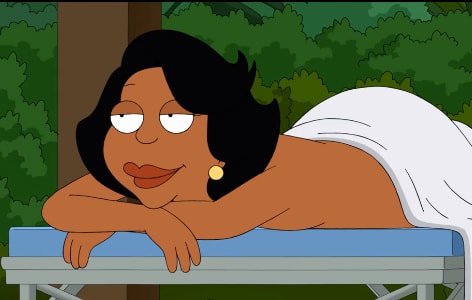 Hello DNB people:
For those that started with us, you know how much we—I, personally, in fact—detest ghost reading.

Those sneaky people who come here every day to know what is going on, entertain themselves, and sometimes even steal our content, all without dropping a comment.
I hate them.
DNB hates them.
God hates them.

Since I am now the one in charge of comments moderation, I have decided to launch my "Operation Wipe Out Ghost Readers" crusade.
Perhaps you people don't know the importance of comments to a story blog.
Take for instance, Daniel approved Episode 7 of Roommates since many days ago, but I said we shouldn't post it yet. Because I don't even know if anyone is still following the story or not.
True, we have not been following our posting schedule but we explained why it has been so.
We get tons of private messages, but I don't want that. I don't like it.
I prefer open discussions, right here, public, on the blog!
I am Gloria; I don't like muchi-muchi things na. It is this type of muchi-muchi things that my first boyfriend did and I did not know he has been married for years with kids before starting a relationship with me.
Dear Angels, your commenting is like a goad to the people who work sleeplessly all night to write the stories you come to read.
How are we even going to know the kind of content you like if you don't comment?
Your comments doesn't give us money because our traffic ain't falling in any way.
But we just want to know the people who come here every day to say hi to us, to know what they think and what they want.
In case you don't know, more comments equals more stories.
So if you are still part of the DNB community, drop a comment under this post.
And if you are no longer, stay away at once and stop coming to peep on us.
We have a register and the only way we update it is through the comments.
Even when we had that url problem earlier this year, it was only those in our register that got a notification from us.
Others were just sending messages and confused queries.
Let private messages be for just business, while all other discussions are done right here on the blog.
Thank you.