by Staff writer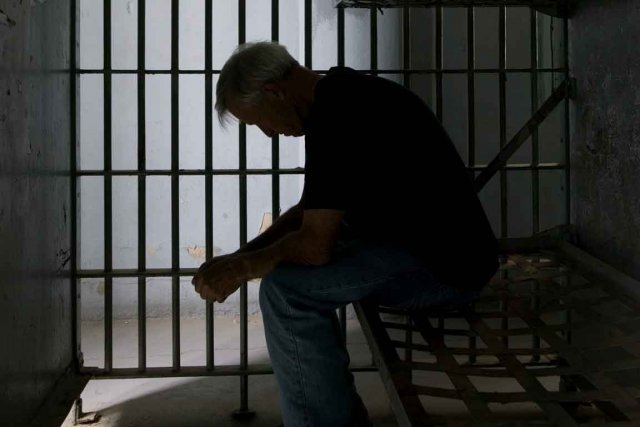 One October night in 2004, Curtis Dawkins smoked cocaine, dressed up for Halloween in a gangster costume and terrorized a household, killing one man and taking another hostage in a rampage that drew 24 patrol officers and a six-member SWAT team.

He is currently serving a life sentence without parole in Michigan.
On Tuesday, he will also become a published author when his debut story collection is released by Scribner, a literary imprint at one of the country's top publishing houses.
The unlikely story of how Mr. Dawkins, a recovering addict and confessed killer, landed a major book deal is a strange inversion of the usual prison-writing trajectory:
Mr. Dawkins began as writer, earning a Master of Fine Arts degree before he committed his crime. And while his book, "The Graybar Hotel," has received early praise from writers like Roddy Doyle and Atticus Lish, its release has also raised uncomfortable questions for the publisher as it tries to win over booksellers and critics to rally behind a work by an unknown debut writer — who is also a convicted murderer.
Most of the stories in "The Graybar Hotel" take place in jail or prison and are narrated in the first person, often by an unnamed prisoner.
In one of the stories titled "573543," an inmate called Pepper Pie is given a dead man's prison identification number and learns to become invisible and pass through walls, eventually escaping. The story's title comes from Mr. Dawkins's real prison ID number.
In "The Boy Who Dreamed Too Much," the narrator is quarantined and undergoes psychological evaluation before being assigned to one of Michigan's prisons.
The protagonist's crime is never revealed, but his guilt is palpable. The smell of burning tobacco "caused me to think of home and all the pain I'd caused," he reflects. "I thought of my children and freedom, everything I'd taken and lost."
The novelist Nickolas Butler said he was hesitant to endorse the book, given the gravity of Mr. Dawkins's crime.
He ultimately gave it a glowing blurb, calling the stories "authentic and rare" after learning of Mr. Dawkins's remorse.
"I wanted to know what happened and where he is with that now, because obviously there was a family that was shattered by his actions," he said.
Perhaps unsurprisingly, some of members of that family have serious misgivings. Kenneth Bowman, the victim's younger brother, said he wished that Mr. Dawkins, now 49, had received the death penalty.
"I don't think he should have the right to publish anything," said Mr. Bowman, a contractor in Phoenix.
"He should be doing nothing in that prison but going through hell for the rest of his life."
Readers may have their own qualms and questions.
Mr. Dawkins briefly refers to his crime in the book's acknowledgments in a cursory mention that hardly captures the night of the shooting and its horrific aftermath, writing, "There's often so much sadness and grief in my heart, it feels like I might explode."
Nearly 13 years later, Mr. Dawkins still cannot fathom what drove him to murder.
"I don't want to blame the drugs and say that it wasn't me, because part of it was me," he said during an interview.
"I've spent the years afterwards trying to understand the events of that night."

***
Credit: The New York Times