by Staff writer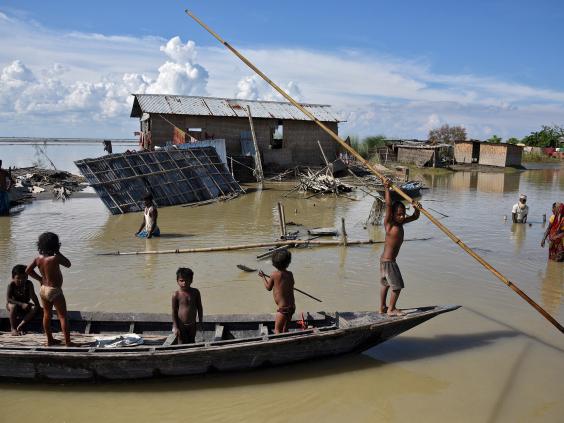 Children row a boat as they pass through damaged houses at a flood-affected village in

Morigaon

district in the northeastern state of

Assam

, India.

1. America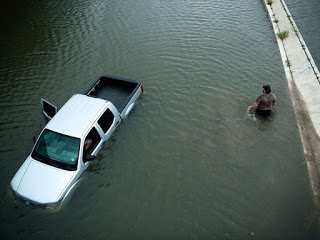 A truck driver walks past an abandoned truck in the aftermath of Hurricane Harvey on August 28, 2017 in Houston, TX.

2. Sierra Leone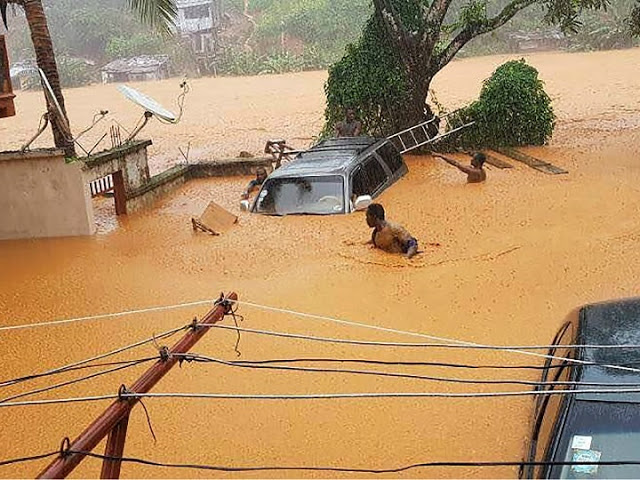 A flooded street in Regent near Freetown, Sierra Leone. The death toll
from massive flooding in the Sierra Leone capital climbed to 412 on
August 14, 2017.

3. Nigeria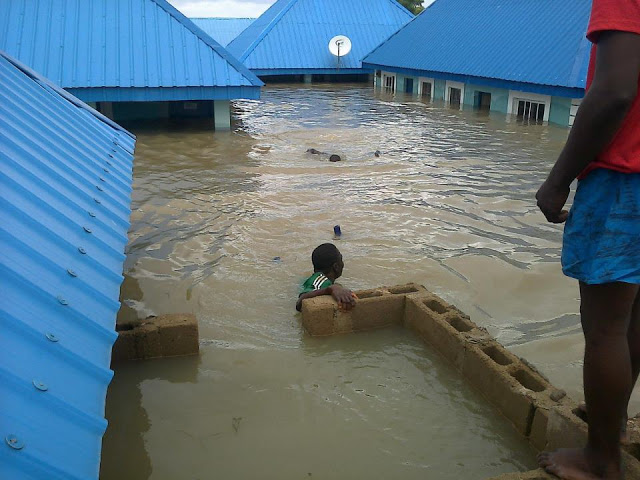 A man stranded in front of his house in Benue State, Nigeria.

4. South Asia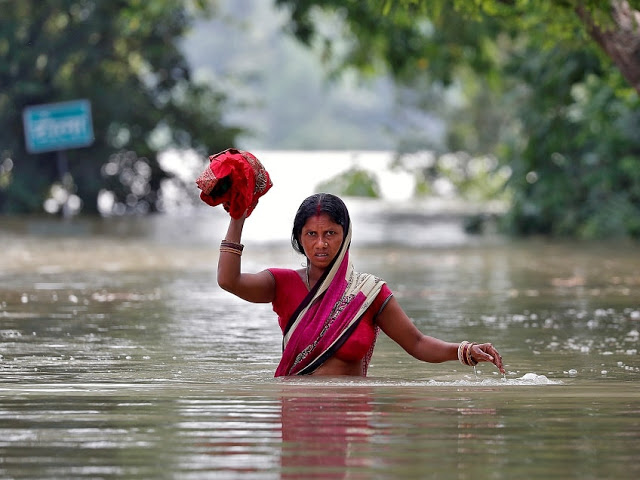 A woman wades through a flooded village in Bihar, India. Massive floods
in India, Bangladesh and Nepal have killed 1,200 and left millions
homeless.
***
Image Credit: Reuters, AFP and Channels TV.