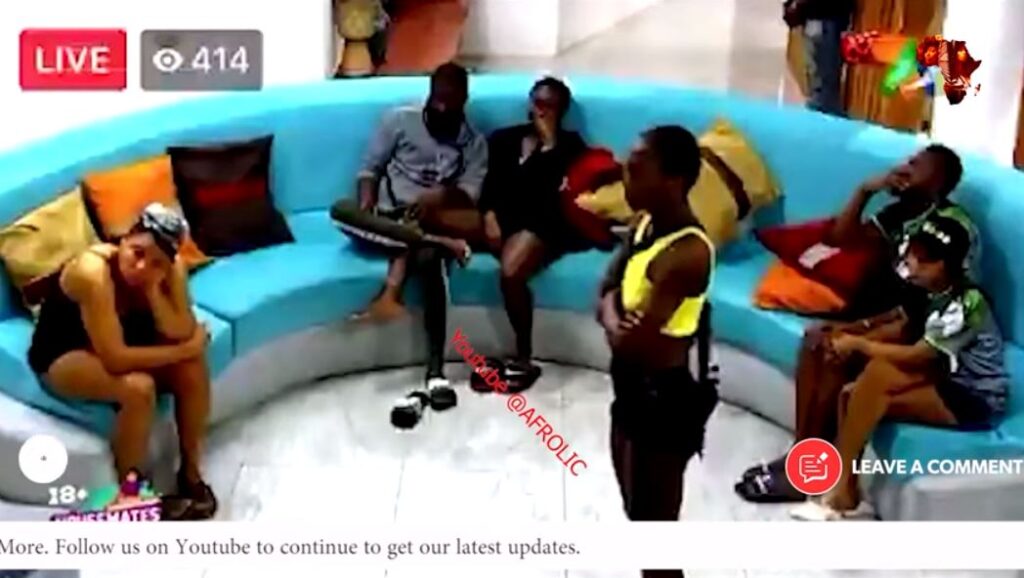 The moment a female housemate of Sierra Leone's version of Big Brother called "Housemates Salone" was disqualified from the show for assaulting a fellow housemate has gone viral online.
In the video, the female housemate who seemed unbothered that she might get disqualified told the house owner that she wanted to slap the housemate because she slapped her first.
She told Biggy that she promised the housemate that she was going to slap her back.
She said:
"I told her I will slap her back. Even if she was sleeping, I promised her I will slap her back. That's what I said."
The housemate was then disqualified and asked to leave the house for breaking multiple rules.
A Nigerian social media user called the housemate "Sierra Leone Tacha" in reference to the Nigerian reality TV star who was also disqualified for acting violently towards another housemate.
Watch the video below: