by Gimbiya Galadima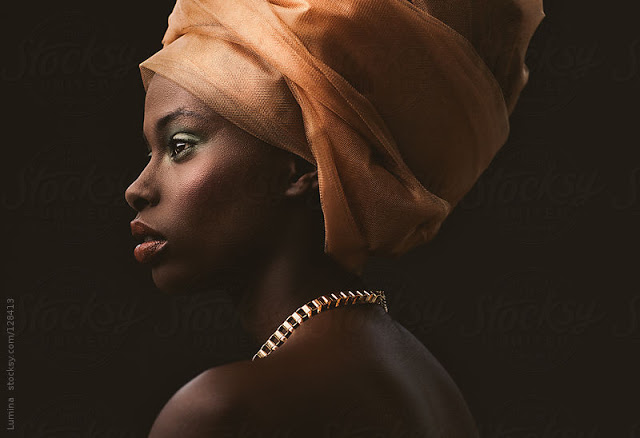 Mama Efe is dead.
I still cannot believe it. I remember the last time we talked in her kitchen, words flowing out of her mouth like water from a tap as she cooked Ukodo.

We ate and talked about her business, and my bad cooking in general.
I dream of her every night.
I wake up and to ease the pain, I begin to cook Ukodo. I feel like I have lost a friend and a mother.
I want to tell you about her. I'm doing so with this hope that it would help me heal.
I met Mama Efe when I moved into a new area to heal of the damage Dapo had done to my glass heart.
Dapo and I had cohabited for six years before he suddenly realized that I had a stomach the size of a sack of garri and that I was not Yoruba.
All the neighbours had known me as his fiancée so I had to leave to avoid their eyes.
Their questions.
The shame.
I was in a very low state when I moved to the new house.
I rarely talked to anyone, so Mama Efe and the other neighbours thought I was proud—smug.
I was in the kitchen one evening when the kerosene in my stove finished. I did not have enough cash to get more kerosene and even if I did, I did not want my legs to be tattooed by the notorious mosquitoes that live on our street that night.
I made an extra effort to be nice and with a small blue keg in my hand, knocked on Mama Efe's door.
The round woman opened the door and gave me a cold stare that could be likened to that of a lion eyeing its prey.
"Abe-egg you get kerosene?" I stammered.
She shook her head and replied, "So with your oyibo and yanga and your hair wey resemble Indomie wey no done, you no even get common kerosene?"
I wilted. "Sorry Ma," I managed.
Mama Efe said nothing else, just scowling at me, her lips stretched and contorted.
She later gave me more than enough kerosene to cook for the night though. With time, Mama Efe and I became closer.
Beneath the mean and sarcastic persona, I found a woman with a heart of diamonds.
She laughed at my terrible cooking and taught me how to make Ukodo, her hometown delicacy.
It is true that the quality of friendship is not how long a person has been your friend but the impact they have made on your life.
I see her round face now, smiling in the dark.
It is late, I have to go and prepare Ukodo now. Mama Efe always used uda but I couldn't get one at the market.
The plantain I bought looked a little too ripe too.
I'm just going to make it that way, after all, it isn't about the food, but about a friend.
I hope my husband Efe likes it as much as he did his mother's.