by Staff writer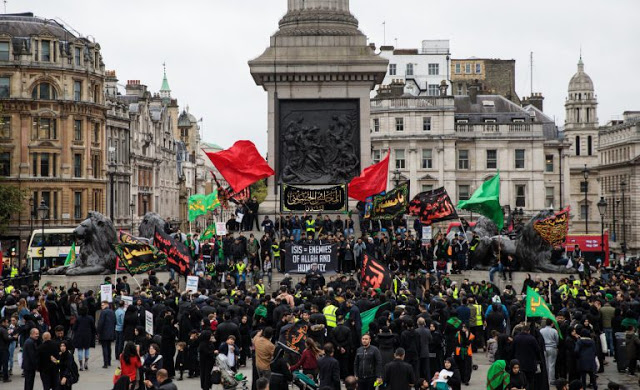 Thousands of Muslims marched through London to protest against ISIS and other Islamist terror groups this weekend.

Victims of the terror group were remembered during the peaceful march on Sunday, which also marked the start of the religious festival Ashura.
Ashura is the tenth day of Muharram in the Islamic calendar and marks the climax of the Remembrance of Muharram.
The march is now an annual event which is becoming more popular every year.
The march started in Hyde Park and ended in Trafalgar Square, with people of all ages carrying banners demonstrating their condemnation of terrorism.