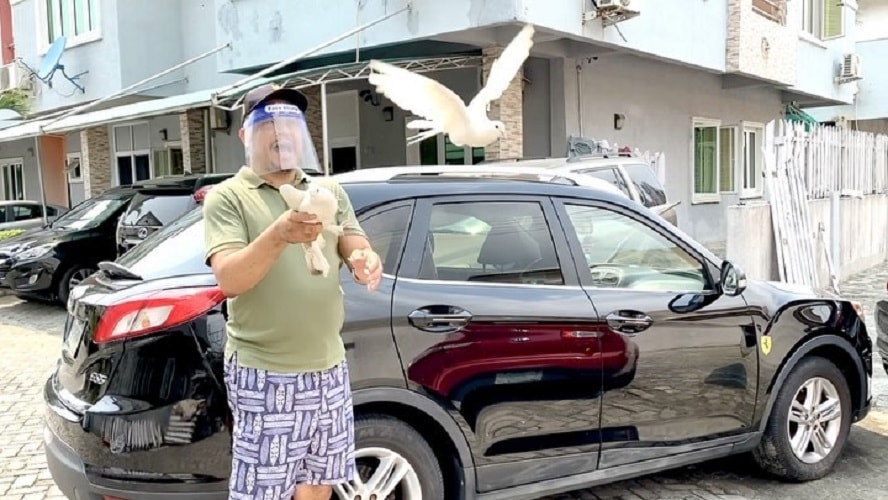 Nigerian media personality and OAP Ifedayo Olarinde, popularly known as Daddy Freeze, has demonstrated his pigeons can fly in a new video posted on Instagram.
Daddy Freeze's video appears to be in reaction to the recent drama at last week's Armed Forces Remembrance Day when the pigeons released by President Muhammadu Buhari refused to fly.
In the video, the 44-year-old broadcaster was seen releasing three white pigeons into the air.
Unlike the pigeons at the Armed Forces Remembrance Day, Daddy Freeze's pigeons immediately took to the air after he released them.
Daddy Freeze was heard in the video, saying, "Alright, if the pigeons fly, maybe I could be president" before releasing the birds.
Watch the video below: