by Staff writer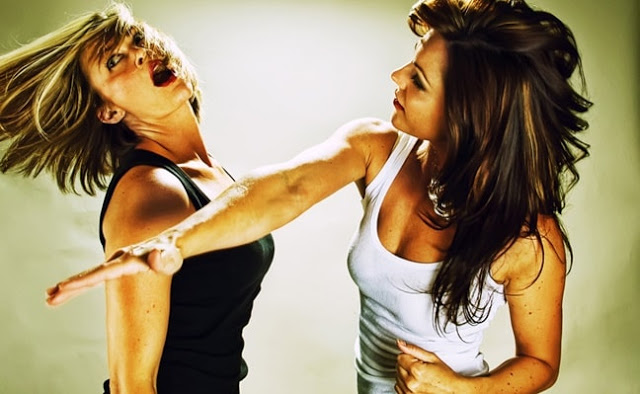 Police are currently investigating a brutal brawl between transgender activists and a radical feminist faction in Hyde Park, London, which left a 60-year-old woman 'shaken' after she was bashed to the floor.

According to eye witnesses, fists were flying here and there when the Trans-Exclusionary Radical Feminists (TERFs) and their enemy Trans Activists engaged in a serious fight at 7pm in London.
TERFs are feminists who are opposed to some of the campaigns by transgender women.
Footage taken before police arrived shows activists charging at each other, throwing punches and smashing cameras on the concrete.
Mother-of-two Maria MacLachlan, a member of TERF who describes herself as a 'gender-critical feminist', was hit to the floor when things turned violent.
She had joined around 50 TERF members who came together for a talk entitled What is Gender? The Gender Recognition Act and Beyond.
The group, who advocate women-only spaces and oppose some campaigning by transgender women, had originally scheduled to meet at a community centre in New Cross, South-East London, but changed the location last-minute after warnings of a protest from Trans Activists.
Sisters Uncut, an LGBTQ+ Society from Goldsmiths University, and Action For Trans Health London were among the groups who threatened to protest the talk.
Speaking to The Mail on Sunday, Ms MacLachlan, 60, said: "I was chatting to one of the speakers, Miranda Yardley, and people started to come who looked different to the rest of us. There was quite a generation thing.
"These studenty-looking types were turning up and some arguments started to take place but I kept well out of it."
The shaken 60-year-old continued: "Julia said she was going to sing a song she had written. She took a megaphone and as soon as she put it to her lips, these kids started shouting, 'When the TERFs attack, we fight back'.
"I thought, 'I can film this, it will be interesting.' They were getting louder and louder. Then suddenly someone tried to grab my camera.
"It was scary. Someone kept trying to get my camera. I think it was a girl, but I couldn't tell because they had a hoodie over their eyes."
As things escalated, Ms MacLachlan's Lumix camera was smashed and the memory card stolen.
She fell to the floor and suffered a bruise on her face, grazed knees and red marks on her neck.
She added: "I didn't go to hospital but it has really shaken me up," according to the Mail Online.
Three police cars rushed to the scene after receiving 999 calls from members of the feminist group.