by Staff writer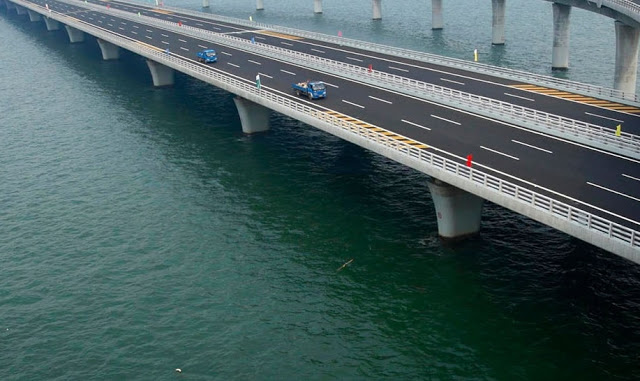 The police have confirmed the identity of the man who jumped into the Lagos lagoon on Friday.

The man was identified as 40-year-old Adekunle Oluseyi from Ondo State, the Lagos Police spokesperson, Olarinde Famous-Cole, said.
Mr Oluseyi jumped into the lagoon from the Lekki – Ikoyi Link Bridge at about 9:58 a.m. on Friday.
Report on the suicide was reported at Maroko Division at about 10:15 a.m. and police operatives quickly rushed to the scene and alerted rescue unit.
During a search of the area, his mobile phone was retrieved from the scene. The man is about 40 years of age, named Adekunle Oluseyi John from Ondo state.
"Rescue operations by the police and other bodies is ongoing," the police spokesman told the News Agency of Nigeria on Friday in Lagos.
Officials of the Lagos State Waterways Authority, Lagos State Emergency Management Agency and the Marine Police were at the scene in search of the body.
It was unclear what led to the suicide act but NAN gathered that the man pulled off his clothes and left some belongings, including his phone and ATM card, before jumping into the lagoon.