by Staff writer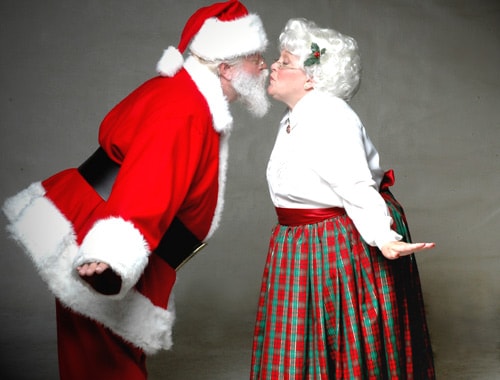 There are many legends about who Santa Claus was and is. Mrs. Claus has been given a few different names depending on what history (or movie) you refer to.

It is believed that the first Santa Claus was Saint Nicholas. Saint Nicholas was a monk who never married.
The Santa Claus that we know today lives in the North Pole. According to some North American sources, his original name was Kris Kringle before he changed his name to Santa Claus.
Kris Kringle was a toymaker who married a woman named Jessica.
Other names found for Mrs Claus are Mary Christmas, Gertrude, and Carol.
In some other cultures, Santa Claus's wife was simply called Mrs. Claus and known for making cookies with the elves, caring for the reindeer, and preparing toys with her husband.
Mrs. Claus has also been referred to as Mary, Jessica, Annalina, Rebecca, Layla, Helga, and Martha.
One of Mrs. Claus's most unusual television appearances is in the American animated television series, The Grim Adventures of Billy and Mandy.
In this story her name is Nancy and she is a powerful female vampire who, angry that Santa leaves most of the work for her, turns him into a vampire so she can take a break.
Another unusual appearance is in the Robot Chicken Christmas Special, during which, in a Dragon Ball Z parody sketch, she gains powers from the North Pole's radiation, and becomes a giant monster that Goku, Gohan, and Rudolph must destroy.
Other than these, Santa's wife is mostly portrayed as kind and very supportive of her husband.