by Staff writer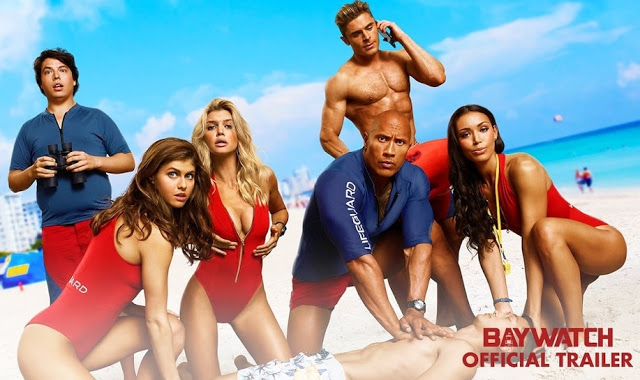 There are plenty of awards that honor every year's best films, from the Golden Globe Awards and the Screen Actors Guild Awards to the prestigious Academy Awards, but it's the Golden Raspberry Awards that call out the worst projects to come out of Hollywood each year.
The Golden Raspberry Awards, also known as the Razzies, is a mock award event to "honor" the worst movies of the year and on Monday, they announced the nominations for 2017.


Among the nods for worst picture are:


1. Baywatch


2. The Emoji Movie


3. The Mummy


4. Transformers: The Last Knight


and


5. Fifty Shades Darker.
"Transformers" leads the way as the best of the worst with a whopping 9 nominations!
In 2009, "Transformers: Revenge of the Fallen" also won the Razzie for Worst Picture.
Katherine Heigl was nominated in the worst actress category for her role in "Unforgettable."
"Fifty Shades Darker" star Dakota Johnson, Jennifer Lawrence's for her performance in "Mother!" – "Emma Watson for "The Circle" and Tyler Perry for his role as Madea in "Boo 2! A Madea Halloween" round out the nominations for the category.
The worst actor category is also full of A-list stars:
a. Tom Cruise was nominated for this role in "The Mummy,"
b. Johnny Depp for "Pirates of The Caribbean: Dead Men Tell No Tales,"
c. Jamie Dornan for "Fifty Shades Darker,"
d. Zac Efron for "Baywatch," and
e. Mark Wahlberg for "Daddy's Home 2" and "Transformers: The Last Knight."
The Razzies will be awarded March 3, the day before the Academy Awards.
Although most winners do not attend the Golden Raspberry Awards ceremony or accept their award, there have been some exceptions.
Among the stars to have attended the event and accept their awards are:
In 1988, Cosby became the first recipient to claim his Razzie award. Cosby's trophy was worth just $1.97.
The 2004 film Catwoman received multiple dishonors at the 25th Golden Raspberry Awards, including Worst Picture, Worst Director, Worst Actress and Worst Screenplay. Halle Berry accepted her award for Worst Actress at the ceremony in person.
Sandra Bullock accepted her Golden Raspberry Award in 2010. The next night, she won the Academy Award for Best Actress for her role in another movie.