by Staff writer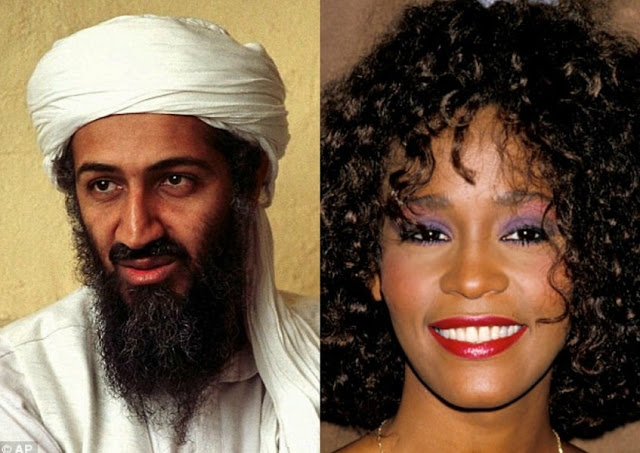 According to Osama bin Laden's good friend Kola Boof, the former leader of the terrorist group al-Qaeda, was a huge admirer of Whitney Houston and had openly said that he wished to marry her.
Kola Boof, a poet and activist, who according to showbiz news site WENN, reportedly lived with bin Laden for several months on a Moroccan estate in 1996, said that the terrorist often spoke of his desire to go to the US and meet Houston.

She added that he said he was prepared to spend "vast amounts of money" to do so.

In her autobiography, Diary of a Lost Girl: The Autobiography of Kola Boof, the poet wrote of Bin Laden:

"He said that he had a paramount desire for Whitney Houston, and although he claimed music was evil he spoke of someday spending vast amounts of money to go to America and try to arrange a meeting with her."

Boof continued: "He said he wanted to give Whitney Houston a mansion that he owned in a suburb of Khartoum. He explained to me that to possess Whitney he would be willing to break his colour rule and make her one of his wives."

Boof added that bin Laden constantly remarked on how beautiful he thought Houston was and that he was sure she had "been brainwashed by American culture".

Boof wrote:

"Whitney Houston's name was the one that he would mention constantly. How beautiful she was, what a nice smile she has, how truly Islamic she is but is just brainwashed by American culture and by her husband Bobby Brown, whom Osama talked about killing, as if it were normal to have women's husbands killed."

Bin Laden was killed in the city of Abbottabad in Pakistan in May 2011 after 10 years in hiding.

Whitney Houston passed away a year after, on Saturday (February 11) at the age of 48.

***