by Staff writer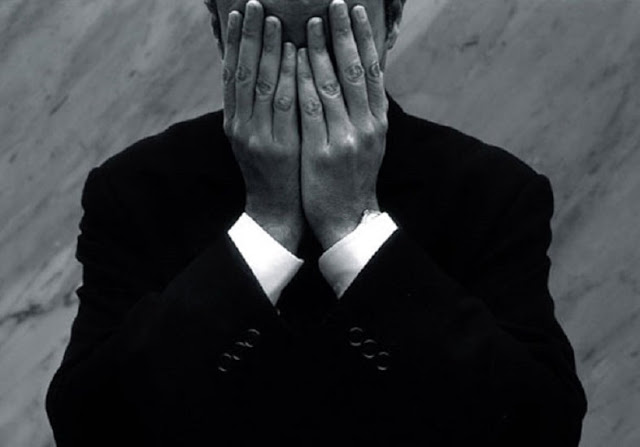 Sexual harassment in men is so under-reported it is now becoming a major issue.
According to a new report, almost a fifth of workplace sexual harassment complaints are filed by men.

Nearly one in five — about 17 percent — of complaints filed with the US Equal Employment Opportunity Commission come from men, who are often targeted for not being masculine enough, The Washington Post reported Sunday.
Men are often too embarrassed to report they are being harassed, or are afraid no one will believe them.
There's also a stereotype that men should not be bothered by sexual harassment.
Unlike for women where topics on sexual harassment are taken very seriously, men do not have the same privilege.
For men, no rarely means no.
Perry Funk, a nuclear worker from Lynchburg, Virginia, recently filed a sexual harassment claim against his employer, BMX Technologies.
Funk, 53, said he was initially hesitant to talk about what was going on at work.
"You are a man. You should be able to protect yourself," he recalled thinking to himself.
But he started getting anxious and angry that a male co-worker would brag to him about his penis, offer to go the bathroom with him and tell others that Funk had performed sexual acts on him.
"It was so humiliating," he said.
The harassment lasted three years, Funk said.
"It started out game playing, joking," he said. "It got worse and worse."
Funk was finally able to stand up for himself and do something after the co-worker unzipped his pants and put his crotch to Funk's face.
He said a supervisor told him to "look past it" since the pervy co-worker would be retiring soon.
Funk said he began dreading to go to work and couldn't sleep after the experience. He then filed a complaint with the EEOC.
An internal investigation by the company sent to the EEOC found that Funk's colleague did make regular sexual comments and proposition him, but that the company wasn't at fault because it took "swift action" to correct the behavior.
Funk's supervisor, the co-worker accused of harassment and another co-worker were all fired or retired, the investigation said.
Funk still goes to work every day, as he has for over 15 years, but says that many employees now call him a "snitch" and a "whistleblower."
He's used to people telling dirty jokes at work, he said, but what he was subjected to went too far.
"When a guy says stop, that means stop," Funk said.
Last year, a Democratic candidate running a congressional seat in Kansas dropped out of the race after allegations that she sexually harassed a male subordinate resurfaced during her campaign.
Andrea Ramsey, 57, who was running to unseat Republican Kevin Yoder in a district that includes Kansas City in 2018, is one of the very few women to have paid a price for an allegation of sexual misconduct.
When it comes to sexual harassment, the vast majority of those accused have always been men, and whether proven guilty or not each allegation always comes with severe consequences.