by Staff writer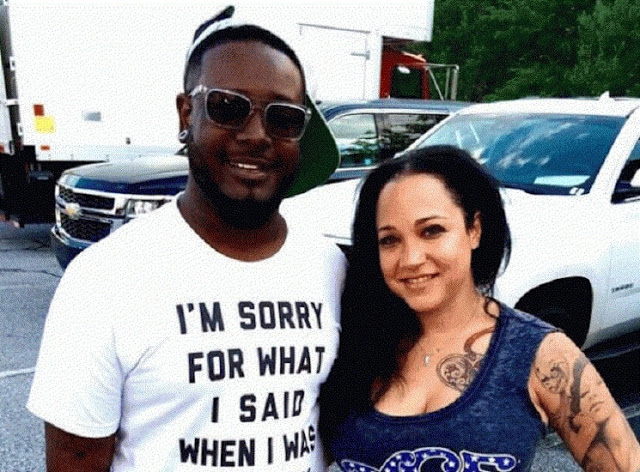 T-Pain and his wife, Amber Najm, have been married for 15 years now, which is something worth celebrating as not many celebrity marriages last that long.


So on Instagram, Najm posted a picture of her and hubby sitting on a couch together and wrote the words: "I love you so much!"


T-Pain felt it nice to also appreciate his wife's love by leaving a comment under the post.


His comment started off innocently, with T-Pain saying:


"I love you so much baby. I see ppl hatin on us so much and I bet they've never experienced love nowhere near the levels you give me."


However, the message soon turned creepy, as later on in the post, the 32-year-old rapper went:


"If I catch you with another nigga I'm gonna kill both of y'all with a deadly weapon for sure but I'll leave you for last because I'm a fuckin gentleman. That's how much I love you lady."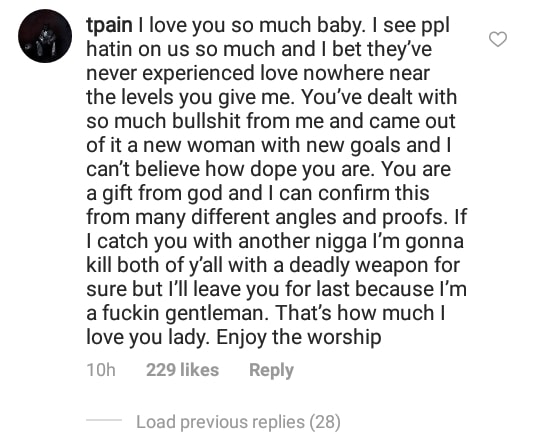 As expected, people who read the message found it really unsettling and most of them quickly spoke out.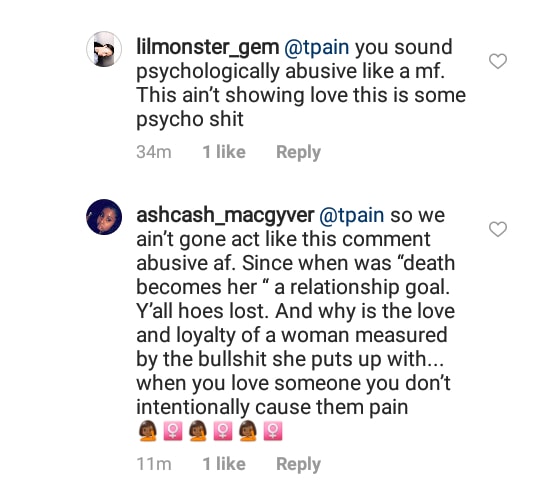 T-Pain is a known joker, but like many have said, this might just be a good example of one joke taken too far!


T-Pain has yet to respond to the controversy his post caused.