by Staff writer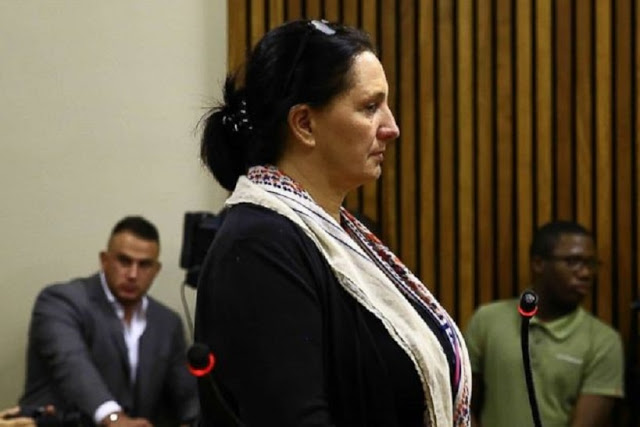 A white woman named Vicki Momberg has become the first person in South Africa to be sent to prison for using racist language against someone, according to prosecutors and legal experts.
A 2016 viral video showed Ms. Momberg hurling the term "kaffir" at black police officers who were only trying to assist her.

"Kaffir" is considered to be the most offensive racial slur in South Africa — so offensive that it is often referred to as "the k-word."
In a Johannesburg courtroom on Wednesday, Magistrate Pravina Raghoonandan sentenced Ms. Momberg to three years in prison, with one year suspended.
Local media reported that Ms. Momberg, once a well-off real estate agent, cried as the sentence was read.
The judge refused to allow Ms. Momberg to remain free on bail pending an appeal, before officers led her away from the courtroom.
Ms. Momberg's lawyer, Mr. Lawlor, had argued that she should be given probation and psychiatric treatment instead, rather than prison.
But the plea was refused.
Reacting to the news, Neeshan Balton, executive director of the Ahmed Kathrada Foundation, an anti-racism group in South Africa said:
"Past racists who have come to court have been given very small fines and have been treated very leniently, and it didn't serve any deterrence.
"I think this will be a deterrent."
Ms. Momberg's case which has been described as "one of a kind" has caused South Africa's government to draft a bill specifically to outlaw hate speech, prompting a fierce debate about the limits of free speech in a democratic society.