by Staff writer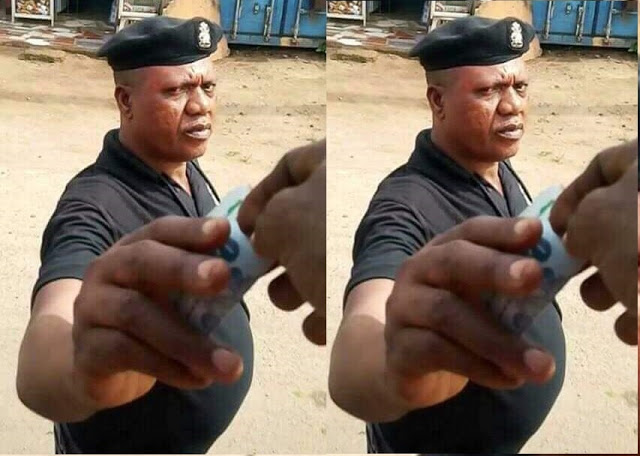 Pictures of a Nigerian policeman accepting a bribe of N50 from a motorist have gone viral after they were shared by a Facebook user.
The clear images show the face of a yet-to-be-identified police officer stretching out his hand, collecting and then pocketing the bribe money.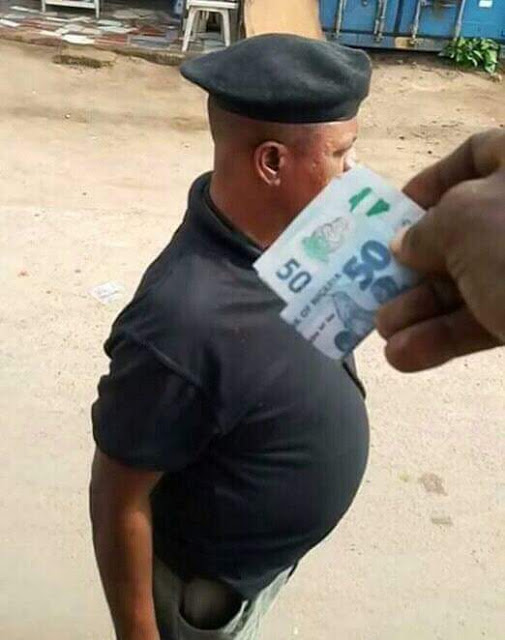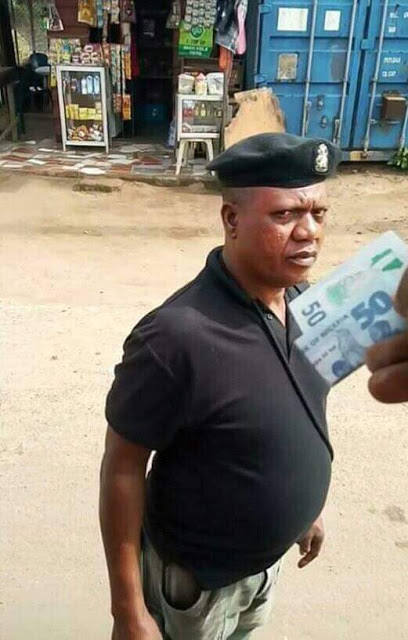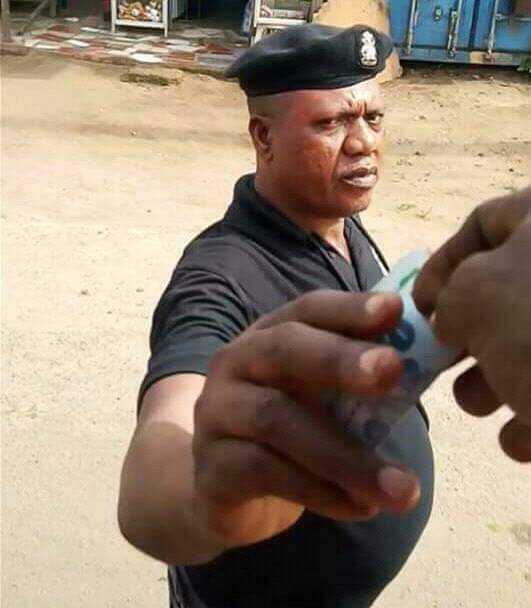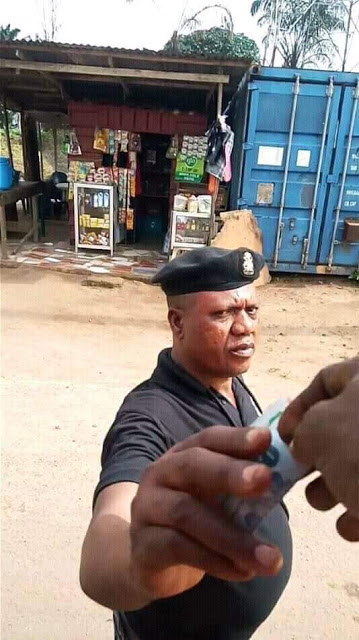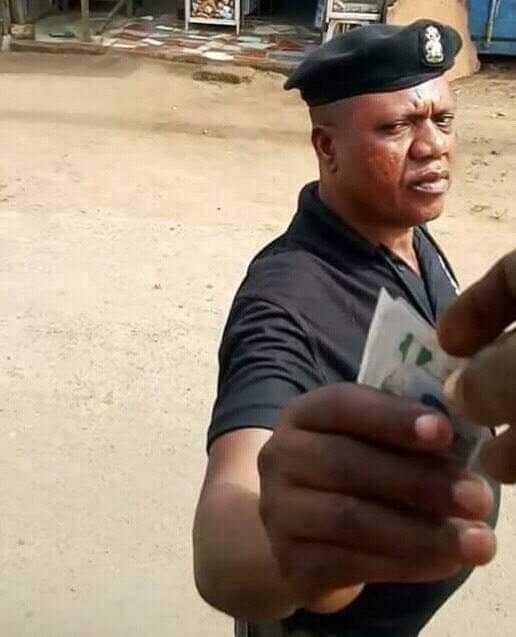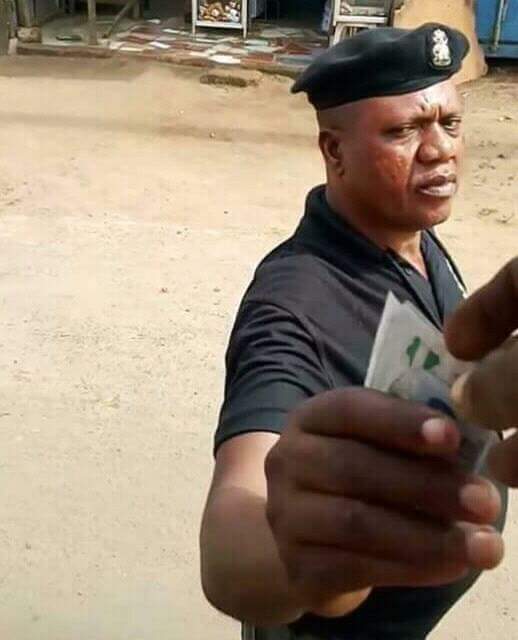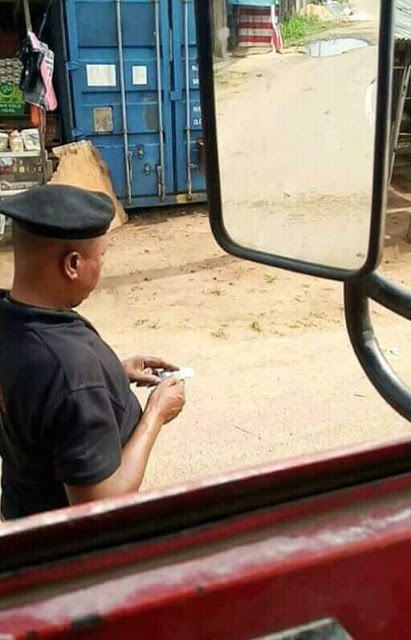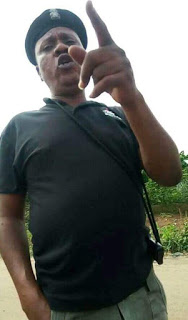 Police roadblocks are a common occurrence in Nigeria, and stories of officers extorting road users on the highway are not new.
Only last year, the Inspector General of Police, Ibrahim Idris, ordered the nationwide removal of highway roadblocks by police officers.
According to a statement released by the Police Force, no police department, section, squad or unit should mount road block without express permission of the Inspector General of Police.
The police boss added that police personnel who involve in vehicular patrol on highways and major roads across the country must wear their uniforms, a bold name tag, and service number.
He said Special X-Squad teams of the Force have been deployed throughout the country and they are under strict instructions to arrest, investigate and discipline any police personnel violating this directive.

Yet, the police chief's order has only fallen on deaf ears as the roadblocks have persisted.