by Staff writer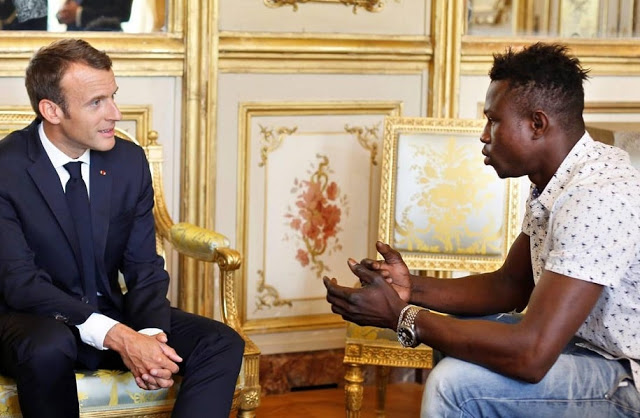 The country of France has on Monday offered citizenship to an illegal immigrant from Mali who scaled the facade of a Paris apartment block to save a boy who was about to fall from a fourth-floor balcony, President Emmanuel Macron said.
Video shows Mamoudou Gassama, 22, risking his life on Sunday as he climbed up the balconies to rescue the four-year-old who is clinging to a railing and glancing at the ground below, while horrified onlookers watched.

The video went viral and Gassama, who has been nicknamed "Spider-Man" for reaching the boy in the nick of time, was swiftly granted a meeting at the Elysee Palace.
"I did it because it was a child," French newspaper Le Parisien quoted Gassama as saying. "I climbed …. Thank God I saved him."
President Macron congratulated Gassama for "an exceptional act" and said France would give him a job in the emergency services.
"We'll obviously be setting all your papers straight and if you wish it, we will start the process of naturalization so that you can become French," he added.


It is actually in the French civil code (Article 21-19) that a fast-track naturalization procedure is possible for a foreign national who has "performed exceptional services for France, or whose naturalization would be of exceptional interest for France".