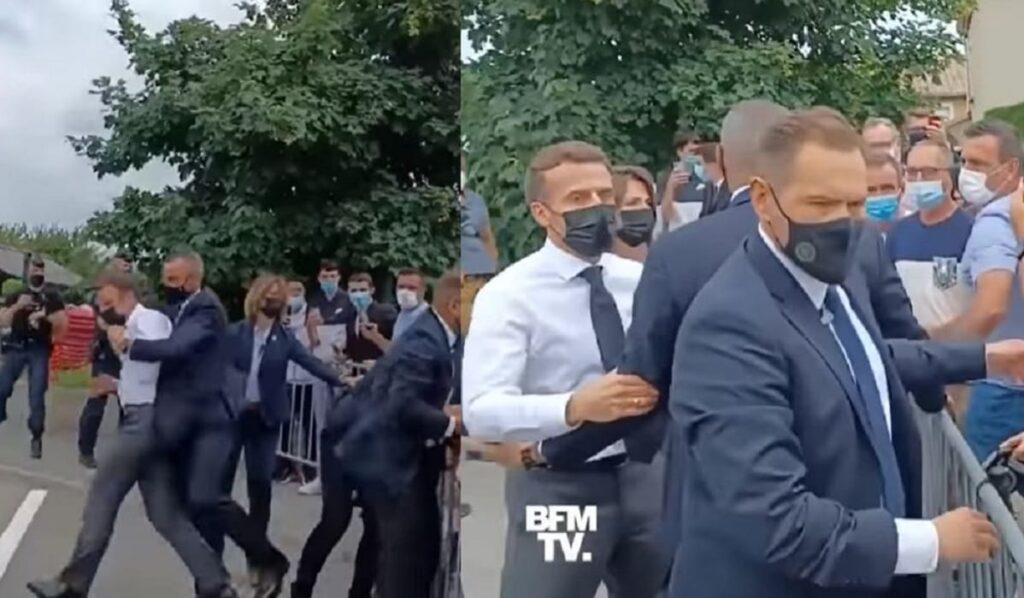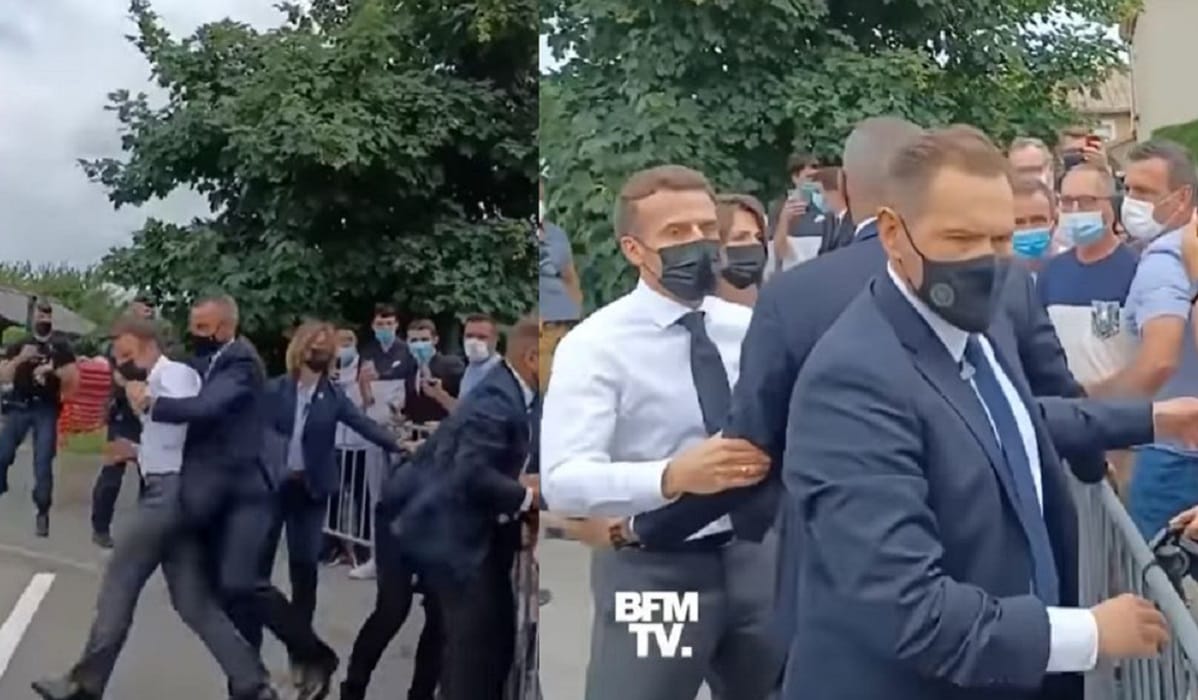 New footage of the unusual incident today, June 8, when French president, Emmanuel Macron got slapped in the face by a man in a green shirt during a walkabout has revealed the 43-year-old politician returned to greet and talk to the crowd after he was slapped.
Watch the video below:
The man reportedly screamed "Down with Macron-ism" as he slapped the president, as well as "Montjoie, Saint-Denis" – the battle-cry of the old Kingdom of France, in reference to the banner of King Charlemagne.
Two men have been arrested following the incident, according to reports by French media.