by Staff writer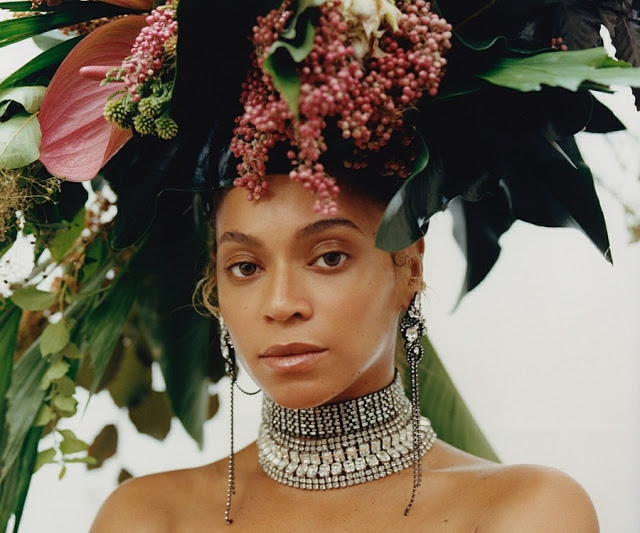 Beyoncé says she's "been through hell and back" in Vogue's September issue.
The 36-year-old singer has written about her body, pregnancy and other parts of her life for the magazine's most important issue of the year.

She made headlines last week after it was revealed she'd have full control of the cover, including a self-authored essay, pictures and captions.
This included recruiting 23-year-old Tyler Mitchell as the first black photographer to shoot a Vogue cover.
She's also the first African-American on Vogue's September cover.

"After the birth of my first child, I believed in the things society said about how my body should look," she writes.

"I put pressure on myself to lose all the baby weight in three months, and scheduled a small tour to assure I would do it.

"Looking back, that was crazy."

The Texan singer goes on to talk about having an emergency C-section when she gave birth to twins Rumi and Sir after concerns that the health of all three of them was in danger.

In that time she describes suffering from pre-eclampsia and being on bed rest for over a month.

Afterwards she "accepted what my body wanted to be" and "enjoyed my fuller curves".

"To this day my arms, shoulders, breasts, and thighs are fuller," she says.

"I have a little mommy pouch, and I'm in no rush to get rid of it. I think it's real."
Beyoncé also spoke about her decision to work with Tyler Mitchell and the importance of opening doors for younger artists.

The 23-year-old photographer made history as the first black photographer to shoot a September cover in the magazine's history.

"There are so many cultural and societal barriers to entry that I like to do what I can to level the playing field," she writes.

"If people in powerful positions continue to hire and cast only people who look like them, sound like them, come from the same neighbourhoods they grew up in, they will never have a greater understanding of experiences different from their own."

Tyler wrote that he was "honoured to have worked with such an icon" in a post on his Instagram.