by Miz Tee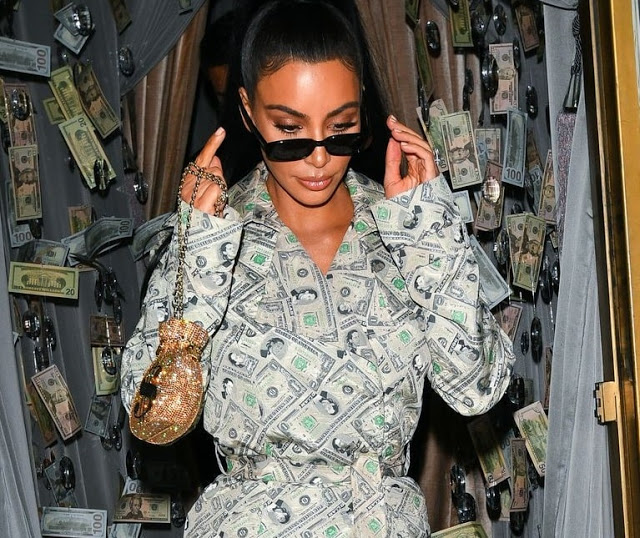 There is no better to tell everyone how rich you are than to perhaps start wearing your money…literally.
37-year-old reality star Kim Kardashian went out last night in a coat dress and matching pair of Balenciaga boots all fashioned with dollar bills.

She even carried a gold clutch that looks like a literal money pouch and to crown the unbothered look, framed her eyes with a pair of dark sunglasses.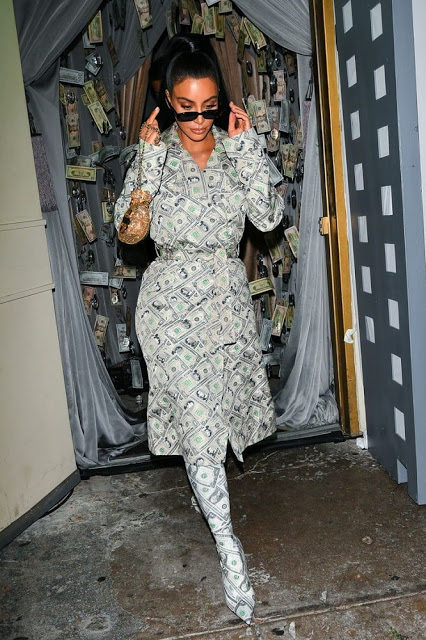 The mother-of-three posted a video of herself getting ready for the event in a room full of clothes.
"What do you do when your friend sells her company for a couple billion?" she asked while walking towards the camera.
"You wear a full money fit and throw her a party."
Miz Tee writes entertainment and lifestyle pieces for DNB Stories.