by Staff writer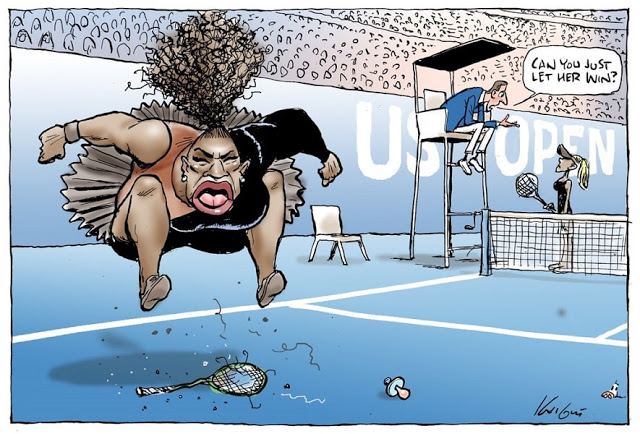 A cartoon of Serena Williams by cartoonist Mark Knight for the Australian newspaper The Herald Sun has gone viral after it was posted online.
Social media users, including celebrities J.K. Rowling and Kathy Griffin, have condemned the cartoon which features a big-lipped scatter-haired Serena stomping on her racket with Osaka curiously blonde, calling it 'disgusting' and 'racist'.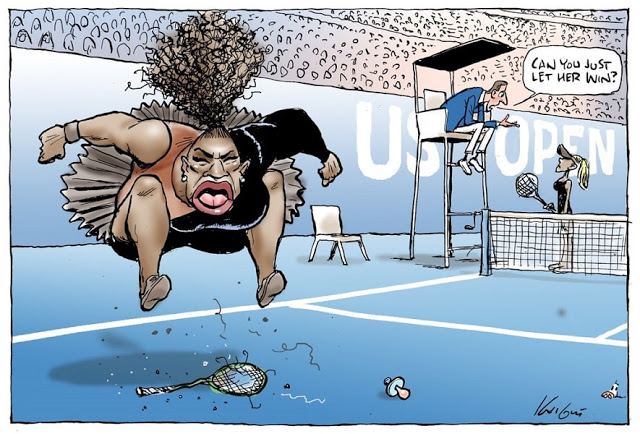 "Well done on reducing one of the greatest sportswomen alive to racist and sexist tropes and turning a second great sportswoman into a faceless prop," Harry Potter author J.K. Rowling tweeted.
"This is Jim Crow-racist. He Sambo'd Serena Williams. I'm a bit surprised that @Knightcartoons didn't include a watermelon. For those unfamiliar with the history invoked here, read about the coon caricature," television journalist, Jamil Smith, wrote.
"This "cartoon" from @Knightcartoons is a disgusting display of racism and sexism. I would hope @theheraldsun takes immediate action to remove this type of garbage from their staff and issues an apology to Serena Williams," wrote another Twitter user.