by Staff writer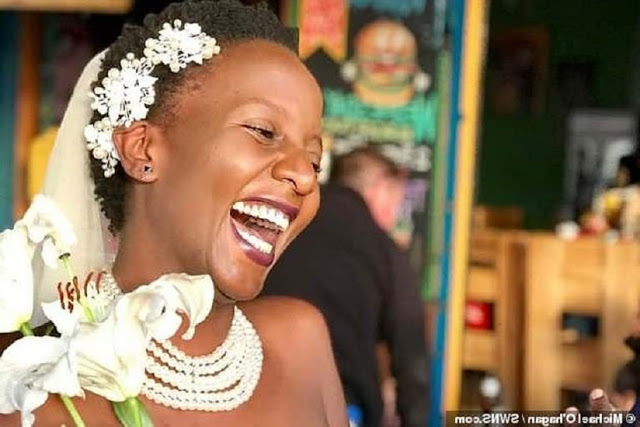 Sick of being asked when she was getting married, 32-year-old Oxford student Lulu Jemimah decides to do the incredible.
She wore a beautiful wedding dress and in front of around 30 guests (consisting of mostly friends) got married to herself.

Lulu said she was fed-up with her family lecturing her on settling down. Lulu says she decided to 'marry' herself because in spite of her success, all her parents could think about was when she was going to get a boyfriend and tie the knot.

'I have a strong passion in life and I am committed to achieving my goals at becoming an academic.

'But all my family wanted to ask me was when I planned to get married – which is very important back in Uganda – followed by when I would be having children and starting a family.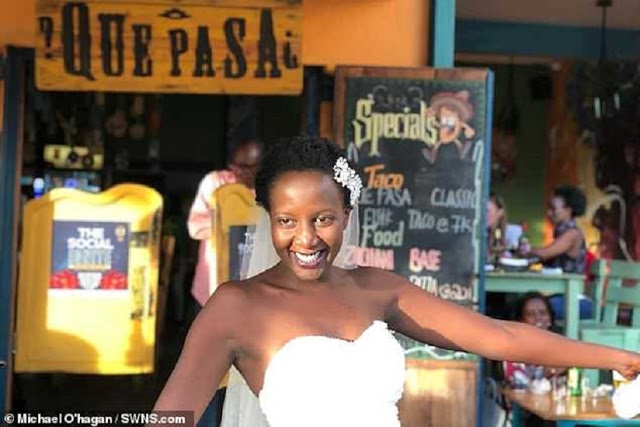 'My father wrote my wedding speech when I turned 16. Every birthday my mother prayed for me and in recent years this has included a plea for a good husband.'

Lulu, who has previously worked as a freelance journalist and a communications consultant for the International Organisation for Migration and is currently studying at Oxford University, returned home to Uganda for her birthday in August.

She was planning a 'low key' celebration for her birthday, until friends convinced her otherwise.

She joked she'd 'show up in a wedding dress' – and the idea stuck.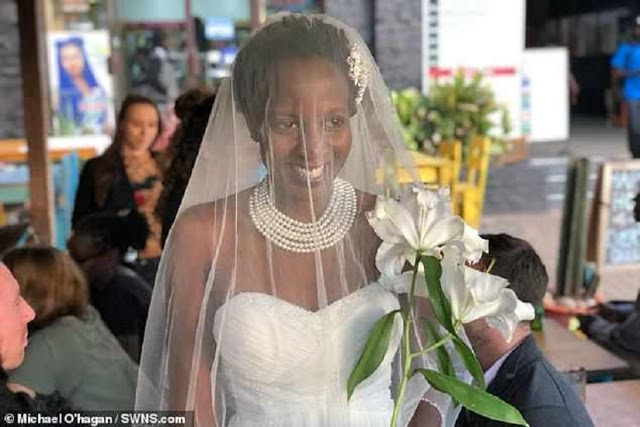 'One of my closest friends Karin reminded me that I had a lot to celebrate this year like getting into Oxford and I joked that I would show up in a wedding dress,' she said.
'We had been talking about this marriage pressure and she loved the idea so much that she offered to get me the wedding gown.
'Then I decided, you know what weddings seem so important here – I will marry myself.'
Lulu arranged the last-minute ceremony at Quepasa Bar in the Ugandan capital Kampala on August 27 – her 32nd birthday.
She admits her Ugandan parents are baffled by her decision – but said she feels it was the perfect commitment to herself and her studies.
The entire day cost just £2 – for her taxi to the pub venue – as she managed to get the rest of her big day for free or as gifts from friends.