by Staff writer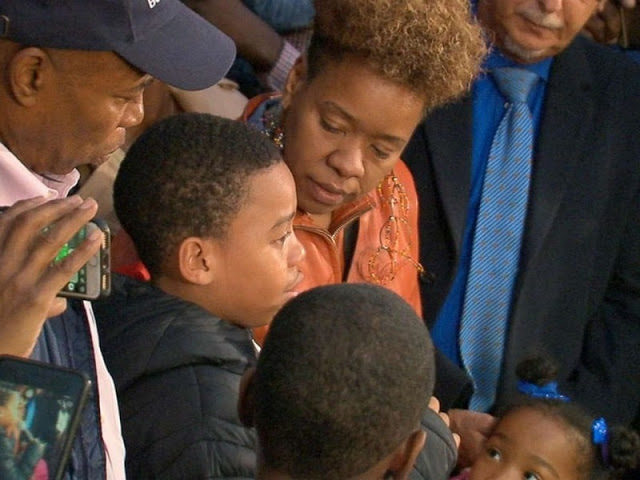 With tears streaming down his cheeks, the 9-year-old black boy wrongly accused of grabbing a white woman's backside in a corner store had spoken out.
Teresa Klein, 53, had called the cops on 9-year-old Jeremiah Harvey, claiming the boy had grabbed her backside.

Klein was later forced to apologize when a surveillance footage revealed it was Jeremiah's backpack that had brushed her and not the boy's hand.
Speaking about the 53-year-old white woman who wrongly accused him of sexual assault, Jeremiah Harvey told ABC New York station WABC that he does not accept Klein's apology.
"I don't forgive this woman, and she needs help," he said.
With his mother standing beside him, Jeremiah Harvey delivered a simple message at the community meeting in New York: "Friendship is really the key."
Jeremiah's emotional response came six days after Teresa Klein called the police and claimed the boy had grabbed her butt in a Brooklyn corner store Wednesday.
Klein issued an apology after viewing surveillance video of Jeremiah's backpack brushing her backside as he passed her in the store.
The video clearly shows Jeremiah's hands were in front of him as he passed her.