by Staff writer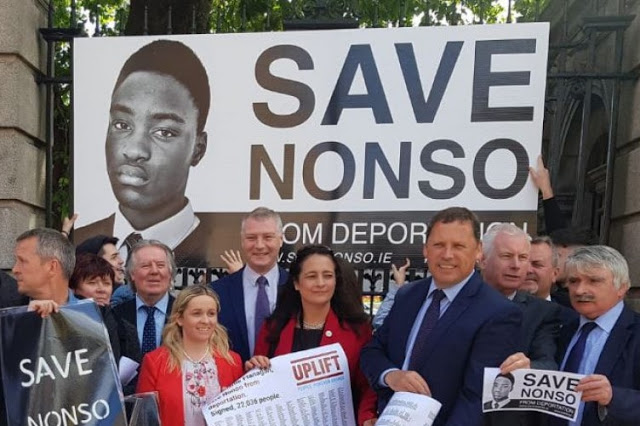 Irish students have successfully campaigned to save their classmate, Nonso Muojeke, from being deported to Nigeria.
14-year-old Nonso is a student at Tullamore College in County Offaly, where he has lived with his family for the past 11 years.

His mother was reportedly forced to flee Nigeria after her husband died in 2006, but after their application for asylum was denied the family faced deportation.
When they heard the news, Nonso's classmates launched the 'Save Nonso' campaign, gathering supporters from around the world to back the cause and making a video to pressure justice minister Charlie Flanagan into letting him stay.
Nonso had reportedly been "petrified" at the prospect of leaving Ireland, where he has spent the vast majority of his life.
The campaign came to a head when the students delivered a petition with 22,000 signatures to Mr Flanagan requesting that the family could be allowed to stay.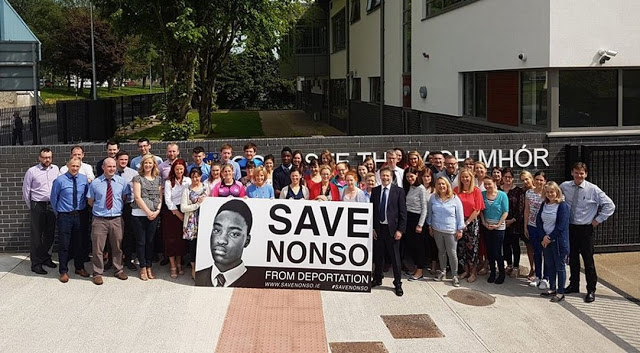 Speaking for the campaign, Nonso's teacher Joe Caslin told the Irish Examiner: "Nonso has lived virtually his whole life here – over 11 years.
"Forcing him to leave the only home he knows will inflict great harm on this young boy.
"Minister Charles Flanagan has the power to keep Nonso where he belongs – with his friends and community who love and care for him in Tullamore."
On Wednesday Nonso, together with his mother Chidiebere and older brother Victor, were granted leave to remain in Ireland.
According to the Irish Times, Nonso issued a statement that evening in which he said: "I would like to thank the minister [for justice] for the humane way in which he handled my case.
"I am very grateful to my friends, my school, the Tullamore community and everyone else who has supported me. I am really looking forward to my future here in Ireland."