by Staff writer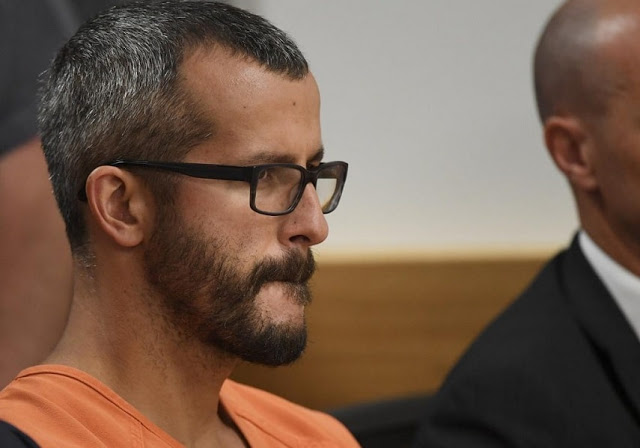 New detail has emerged that Christopher Watts who pleaded guilty and was sentenced this month for killing and burying his 34-year-old pregnant wife, Shanann and two daughters, knew the baby Shanann was carrying wasn't his.
The triple-murderer did reveal to another woman he began seeing soon thereafter that his then-missing wife was pregnant, but claimed that his wife (Shanann) told him the baby wasn't his.

Shanann and the girls disappeared on Aug. 13, after she had returned to the family's home from a short work trip.
They were reported missing by a family friend, prompting Christopher Watts to make public appeals for their safe return, before he was arrested two days later and charged.
Shanann's strangled body subsequently was found in a shallow grave at an oil work site owned by Watts' former employer; the bodies of the two girls, who had been smothered, were found nearby, in drums containing crude oil.
Shannan was 15 weeks pregnant at the time of her death.
Nichol Kessinger, a co-worker with whom he had begun a physical relationship in July, said the killer told her he didn't know Shanann was pregnant until the day almost 11 weeks later that Shanann vanished, according to the documents.
That morning of Aug. 13 when prosecutors say he killed Shanann and their daughters to pursue a "fresh start" with Kessinger, Watts alleged that he and his wife had argued, according to what Kessinger told the police.
According to Watts' account, Kessinger turned "pretty mean" during the argument.
That's when Watts claimed to Kessinger that he first learned about Shanann's pregnancy — adding that his wife told him "the kid was not his," Kessinger told investigators.
Kessinger's story contrasted with earlier reports that Watts knew about his wife's pregnancy before that, according to a celebratory video Shanann posted to her Facebook page.
Watts was ordered to serve three consecutive life sentences for the murders, plus two more life sentences to be served concurrently, and 48 years for unlawful termination of a pregnancy for the death of the unborn child that Shanann's family said she had planned to name Nico Lee.
Watts also was sentenced to 12 years each for three counts of tampering with a deceased body.
He was spared the death penalty as part of his guilty plea.