by Staff writer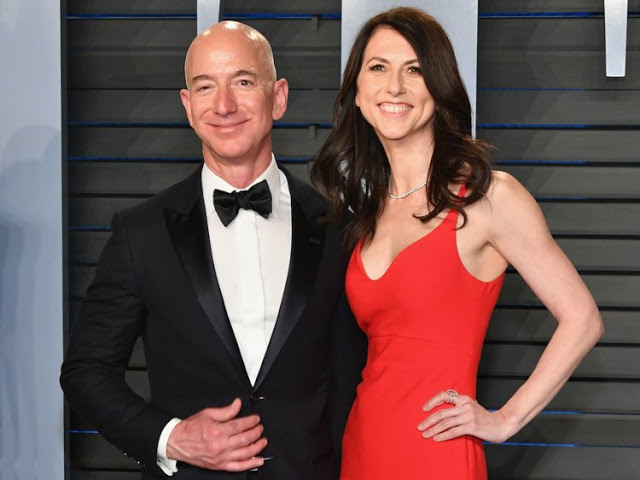 Amazon CEO Jeff Bezos who is currently the world's richest person and his wife MacKenzie Bezos are divorcing after 25 years of marriage, the couple said on Twitter on Wednesday.
Jeff Bezos, 54, is worth nearly $160 billion and because the Washington state, where the Bezoses live, is a community property state, any wealth made during a couple's marriage could be split equally between the two.

This means that MacKenzie Bezos, a Princeton graduate who is now a novelist, could be receiving some $80 billion in divorce settlement — an amount which would automatically make her the richest woman in the world!

Jeff Bezos' tweet about their decision to divorce suggested that it will be an amicable parting, as he added "we remain a family and we remain cherished friends."

The most expensive U.S. divorce so far is believed to be Steve and Elaine Wynn in 2010, which was estimated at $1 billion.

Oil tycoon Harold Hamm famously wrote a check for $974.8 million in 2015 for his divorce.