The new Nigerian ECOWAS e-Passport is slightly different from the old international passport.
With the ECOWAS e-Passport, everything from your bio details to contact information is electronically charged. And there is now an option of getting the 10-year passport with more leaves instead of the regular 32-leaf, 5-year passport.

This will provide a solution to the big hurdle of constantly going for renewals, especially for those that travel often or intending to travel to countries like Canada that could give 10-year straight visas.
While the new passport is obviously better, getting one is still as rigorous. This is especially true for people living in big cities like Lagos and Abuja where the number of applicants is way higher.
One friend actually recommended traveling to a smaller state to process your passport because the process will be faster. I cannot categorically confirm how true this is.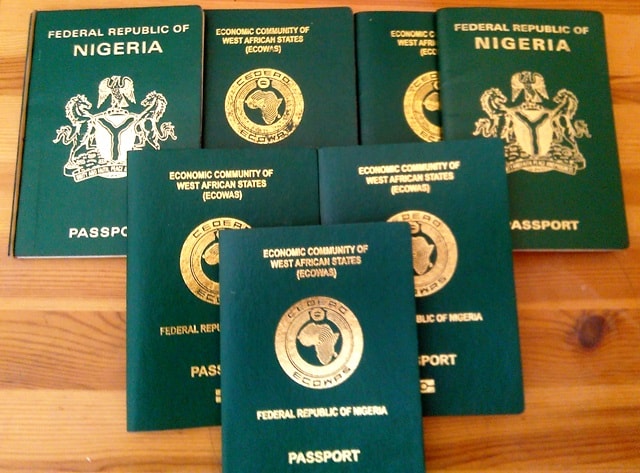 Here are all you need to know to about getting the new ECOWAS e-Passport:

1. NIN Registration
You know that time officials from the National Identity Management Commission (NIMC) will be begging people to come to their stands at the Local Government to get enrolled.
Well, let's just say that time is over now. Now, if you want to apply for the new Nigerian ECOWAS e-Passport or even renew your old one, you must, first of all, go for the NIN enrolment, if you have not done it before.
The Nigerian (NIN) National Identity Number is an 11-digit identification number you get after NIMC enrolment. The number is unique for each person and stays the same forever.
Once you have your NIN, you can now go ahead and start your application.
2. Online Application
As expected, the application for your new Nigerian ECOWAS e-Passport starts online. The online application form is quite easy to complete. Ensure you make no errors! Payment for the passport can also be processed online.
The Nigerian Immigration website lists a number of payment routes they use. With your valid debit card, you can easily pay for your passport through any of these channels.
3. Physical Capturing
For physical capturing, you need to visit a passport office in person. For Lagos residents, there are passport offices in Ikoyi (Alagbon Close), Ikeja (Alausa) and Festac. You should go very early to stand a chance of being captured in time.
Expect to pay a capturing fee at the center. Some centers charge 5K, I heard, why it is 7K in others. I don't think this fee is legal, but we all know the country we are in.
4. Get your code and WAIT
After capturing, your passport unique code will be issued to you. With this code, you can easily track the process of your passport application. Sometimes, it might take up to a month before your passport is issued.
Like always, there is a backdoor route to processing your passport faster. The officials call it "express service", but it's still very illegal. But what can we do?
With the constant issues of extremely long processing times and shortage of booklets, your best bet might just be to get in touch with an immigration official that handles the express stuff and pay what they charge.


From inquiries, this amount ranges from 40 – 45K for the 32-leaf, 5-year passport and up to 90K for the 64-page, 10-year passport!
Nigeria is a really sad country. The system is messed up but there is hardly anything anyone can do.


The rot is from the top and it is sad how helpless the masses are.


???