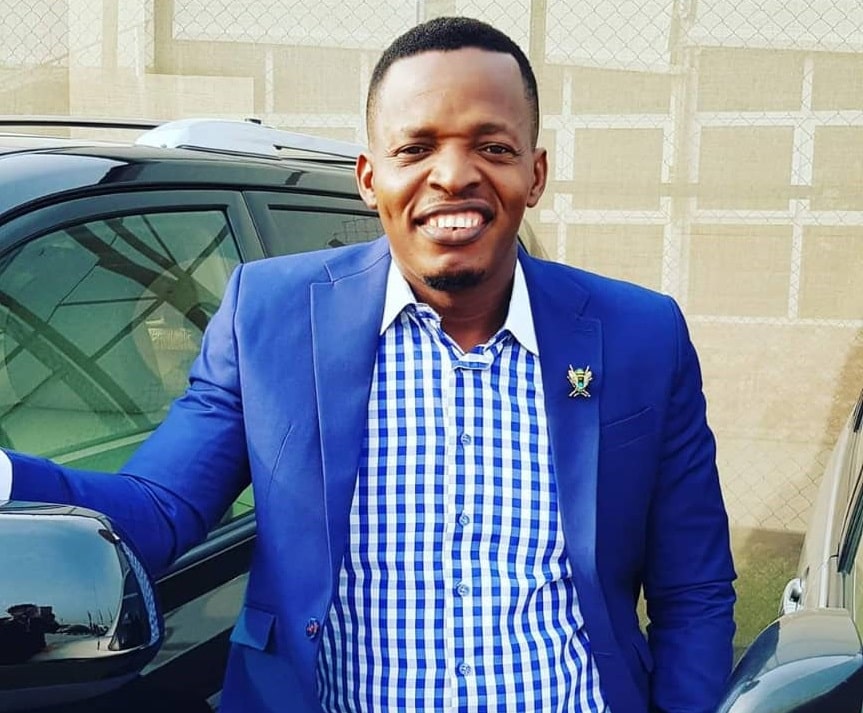 Nollywood movie producer and director Victor Okpala has been called out for offering movie roles in exchange for sex.
A young actress has come out with details of an exchange between her and Mr Victor Okpala where he denied her a movie role for refusing to sleep with him.
In the screenshot of chats shared by the actress, Mr Okpala when she refused his proposition for sex, told her "You don't know what you missed."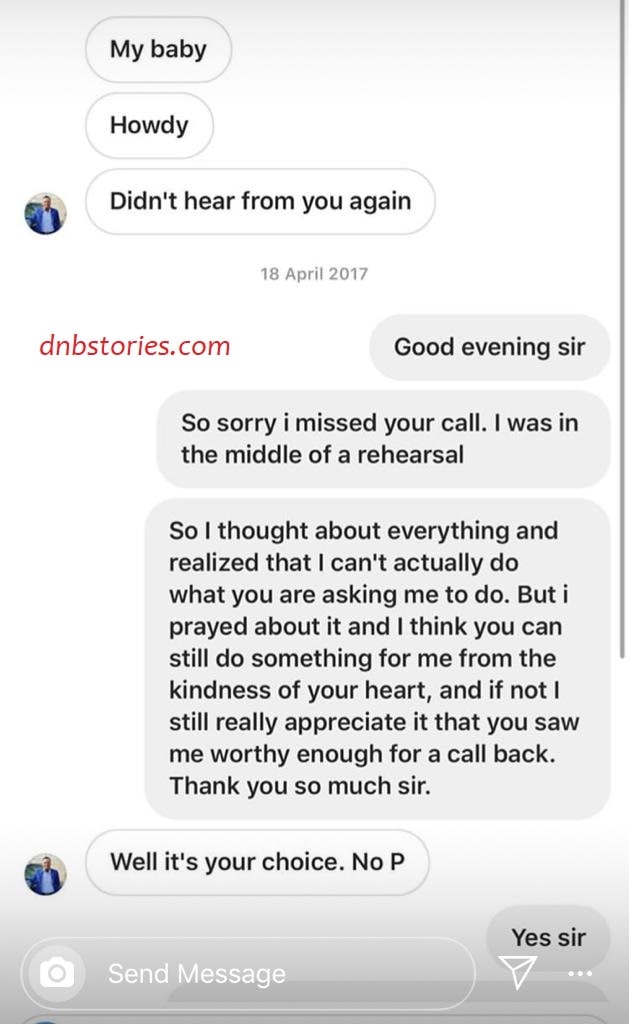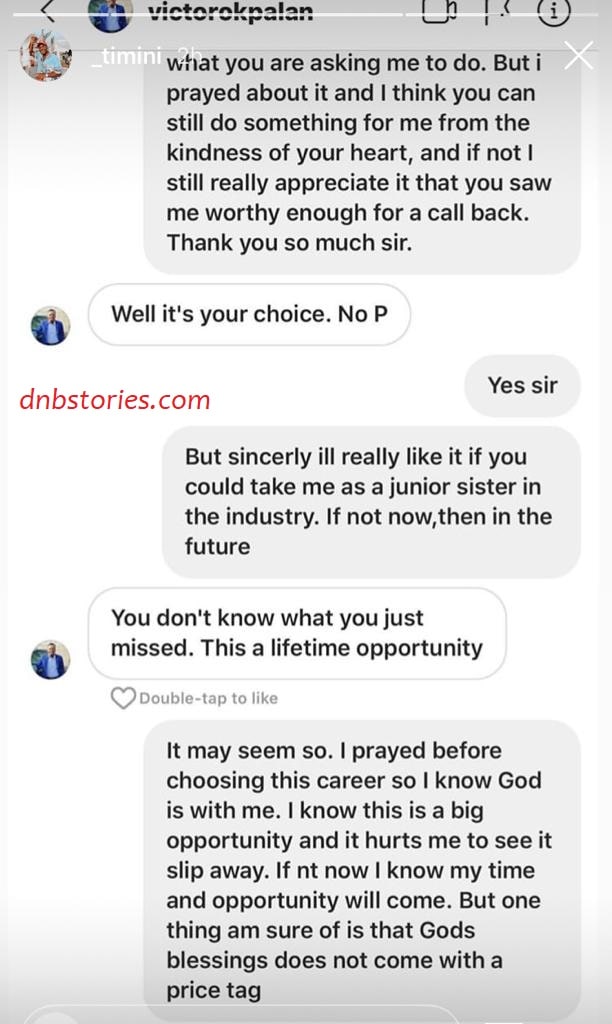 In another screenshot evidence shared by the actress, Mr Victor Okpala was seen apologizing to the actress after being called out.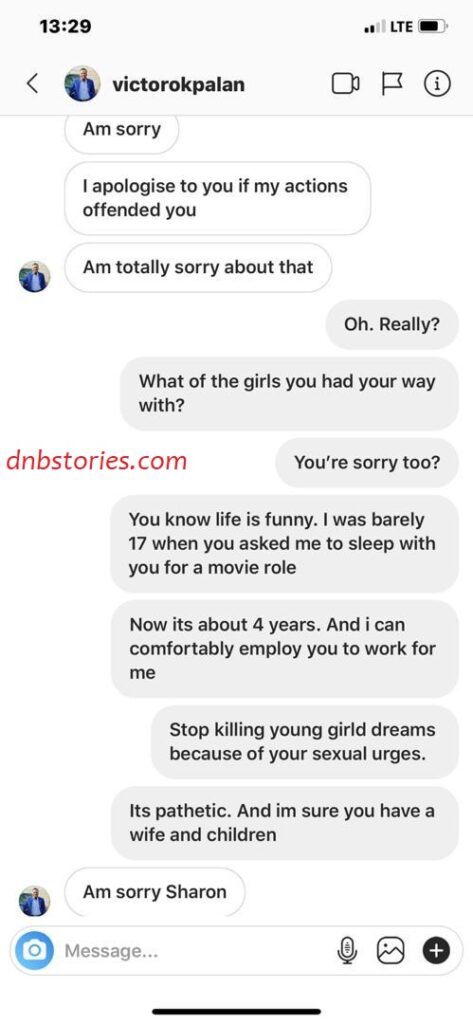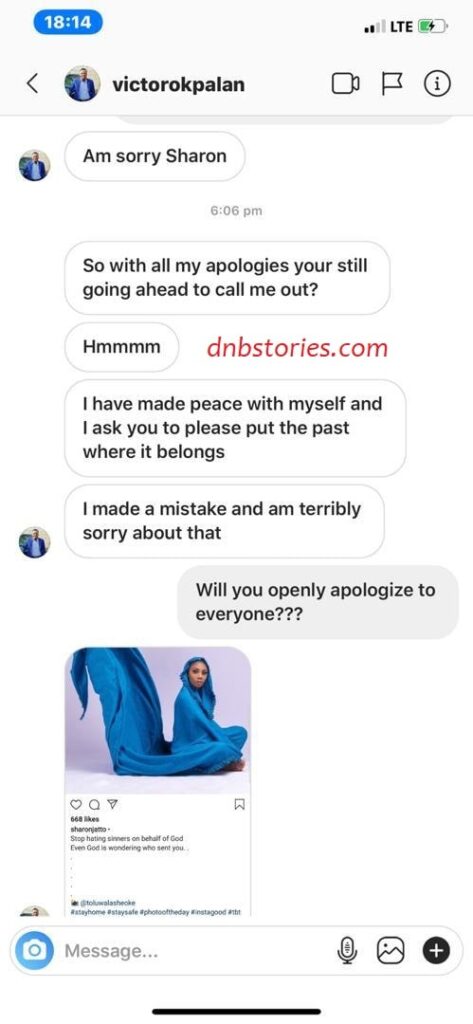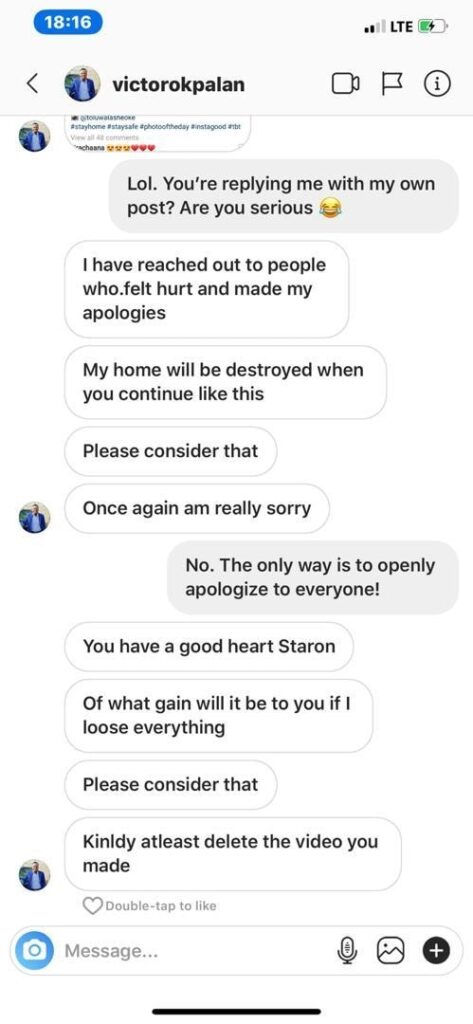 Other actresses have also come forward to talk about Mr Okpala's inappropriate conduct at movie sets and casting meetings.