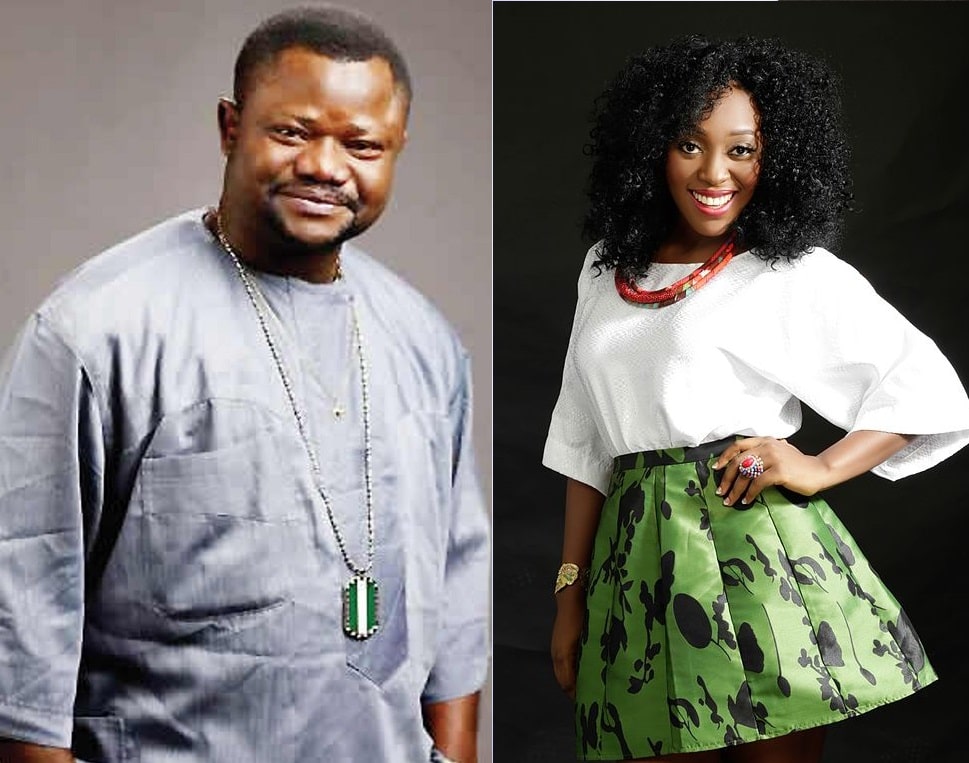 Nollywood director Lancelot Oduwa Imaseun has joined the list of filmmakers currently being accused of sexual assault and misconduct.
Nollywood actress Sylvia Oluchi shared her encounter with the veteran movie director on a movie group chat called Filmic.
The exchange took place when Imaseun tried to advocate for objectivity in handling matters involving rape allegations.
Sylvia Oluchi then fired back at him, stating that "people living in glass houses shouldn't throw stones."
In the message Ms Oluchi shared, she narrated how Imaseun physically pinned her to the bed and shoved his tongue down her mouth while squeezing her breasts.
According to Sylvia Oluchi, the incident happened when they were filming a movie called "Bent Arrows" back in 2008 in Abuja.
Below are screenshots of Sylvia Oluchi's messages in the Whatsapp group: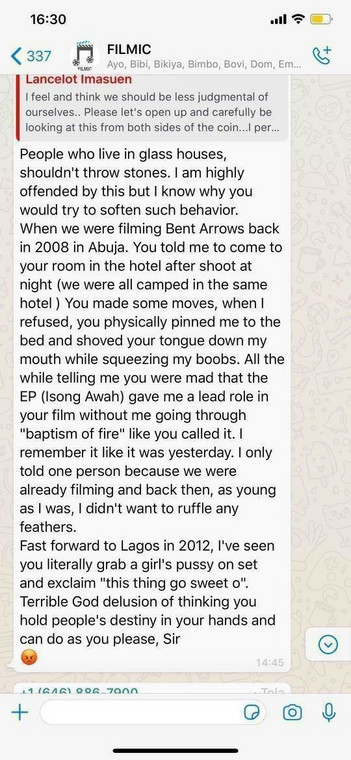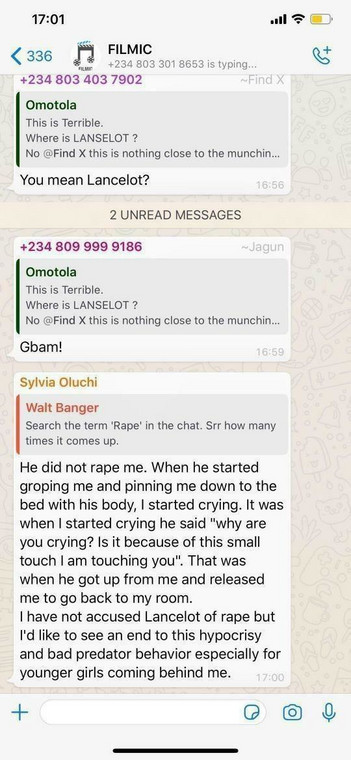 Victor Okpala, another Nigerian filmmaker, was recently accused of sexual assault by a young Nigerian actress called Sharon.