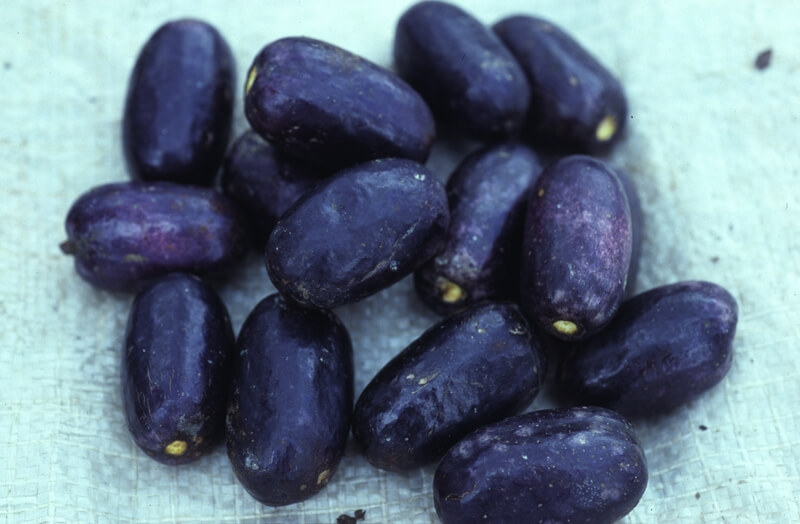 The African pear or ube is a commonly eaten fruit in Nigeria and other parts of Africa. In fact, the arrival of ube and maize is a major highlight of the rainy season in Nigeria.
Like a match made in heaven, African pear comes at the same period of the year as fresh maize in Nigeria. Just like it does with coconut, maize forms a great taste relationship with ube.
Ube which is also called bush pear in English is usually available between May and October in Nigeria. Ube is called safou in Cameroon and atanga in Gabon.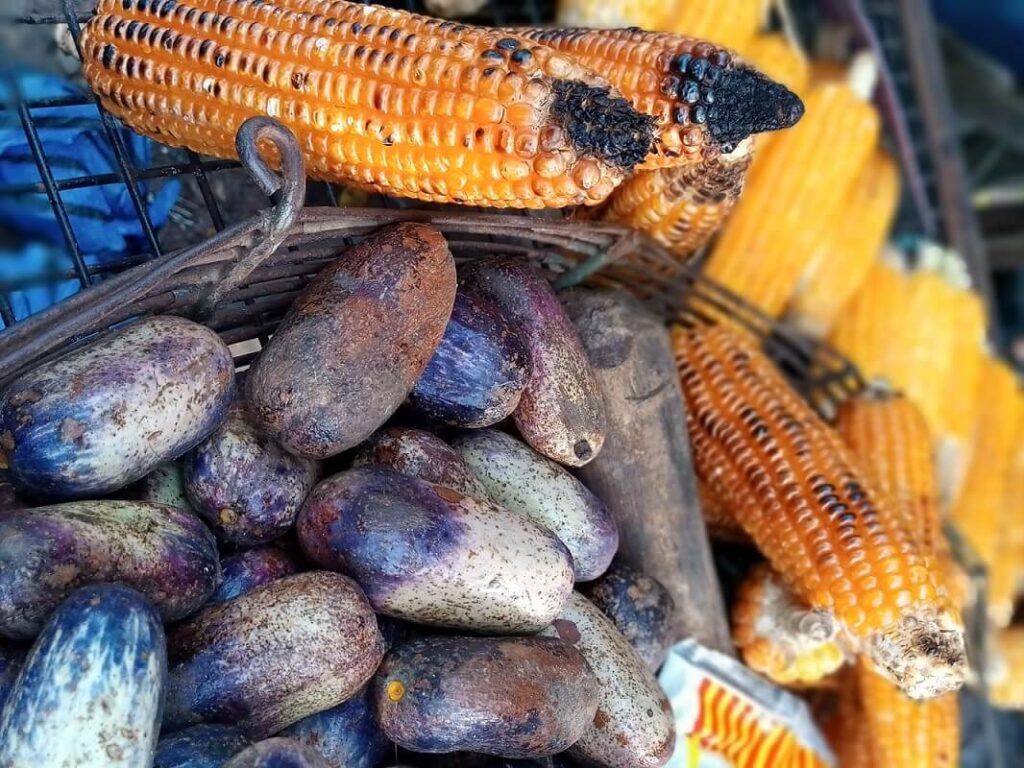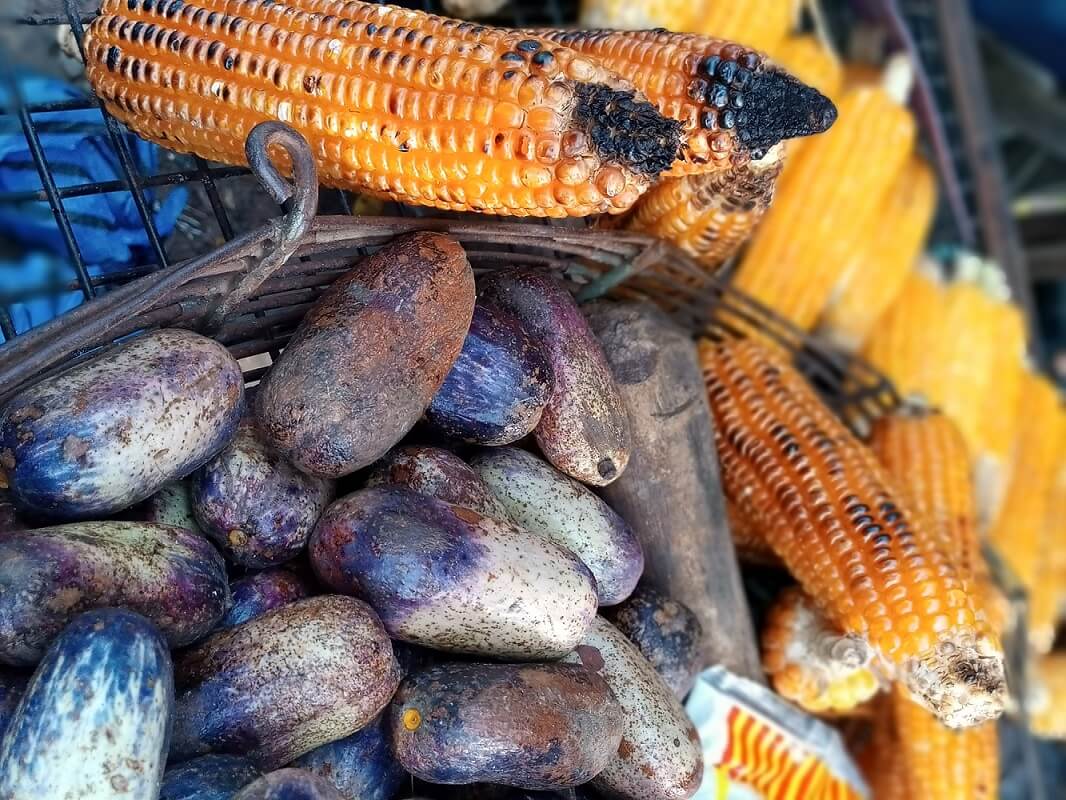 Oka na ube, which literally translates to maize and pear, is a common staple diet in Nigeria, enjoyed by many tribes.
African pear belongs to the plant family Burseraceae and the botanical name is Dacryodes edulis. The African pear tree is typically planted for shade and economic value. African pear or ube is a top economic fruit in South-east Nigeria.
The bark of the African pear tree produces a peculiar latex and is often used in local medicine. The root, leaves and bark are often used in the traditional treatment of malaria and typhoid fever.
How to prepare ube in Nigeria
Just like maize (or corn), ube can either be roasted or boiled. The method you choose largely depends on how you intend to eat it. For some people, ube can only be eaten with maize while there are others like me who still enjoy having ube alone. I have an aunt who ate her African pear with canned sweet corn.
Preparing ube with hot water
First of all, wash the pears thoroughly and put in a bowl. Ube sheds oils and fat when boiled so it is not advisable to use a water kettle as it would get stained. Use a cooking pot instead. Add the washed pears and pour water to half the level of the content.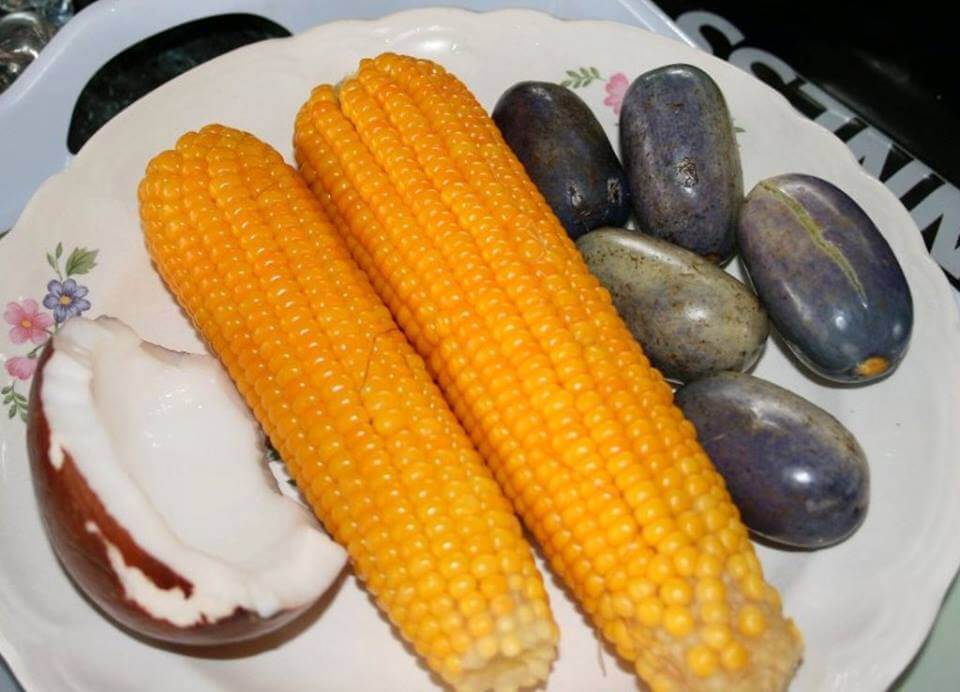 If you pour excess water, ube will come out too soft and squashy. Sprinkle a little salt and set the pot on fire. Leave to boil for about 2 minutes and carry down the pot. Drain the hot water and serve alone or with boiled corn.
Another good method is to get the water boiling first before adding the pears. Remember to leave the pot tightly covered once you put the pear on heat.
Preparing ube by roasting
This method is used especially when you want to eat ube with roasted corn. Get your coals hot and red and place a gauze over the heat. Then place the pears on the gauze, turning repeatedly till all parts are soft. Be careful not to get them burnt or burn your finger in the process.
Enjoy your delicious African pear.
Nutritional benefits of the African pear or ube
Ube is rich in oils and minerals. It is also rich in vitamins, flavonoids and many other compounds with great antioxidant properties. The essential nutrients found in African pear can help reduce the risk of heart disease, diabetes, and certain gut conditions.
African pear is also good for the bones and teeth and helps to maintain natural good-looking skin. Studies have also shown that African pear is loaded with essential nutrients that help boost immune function.