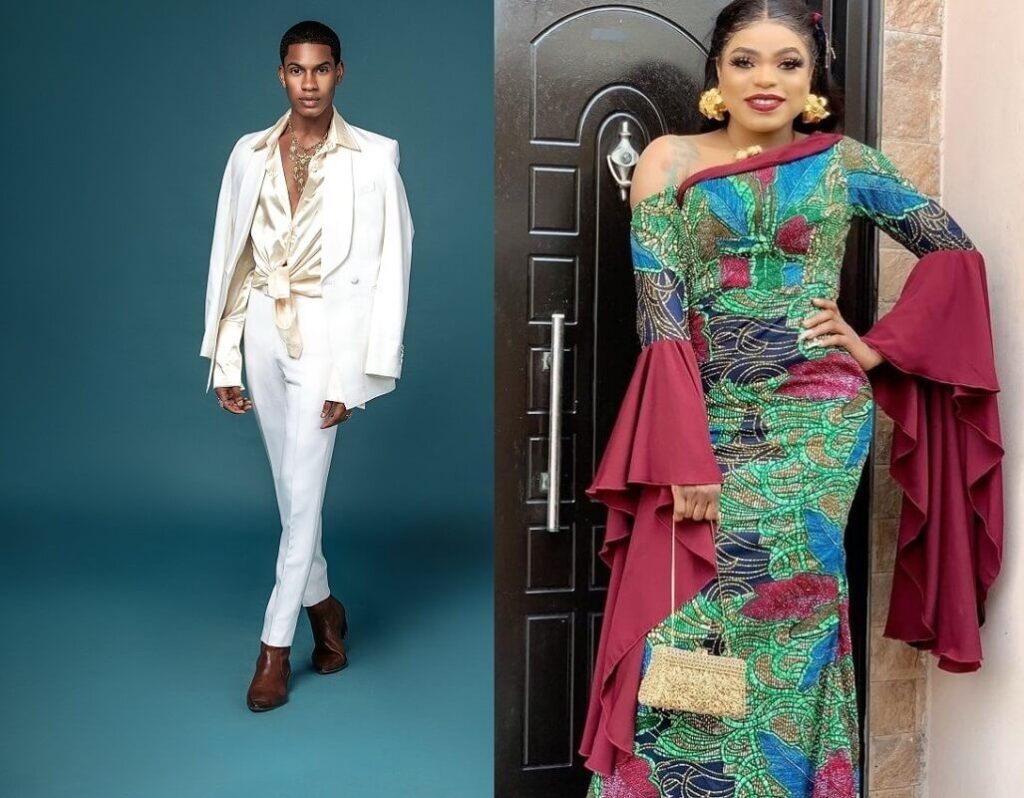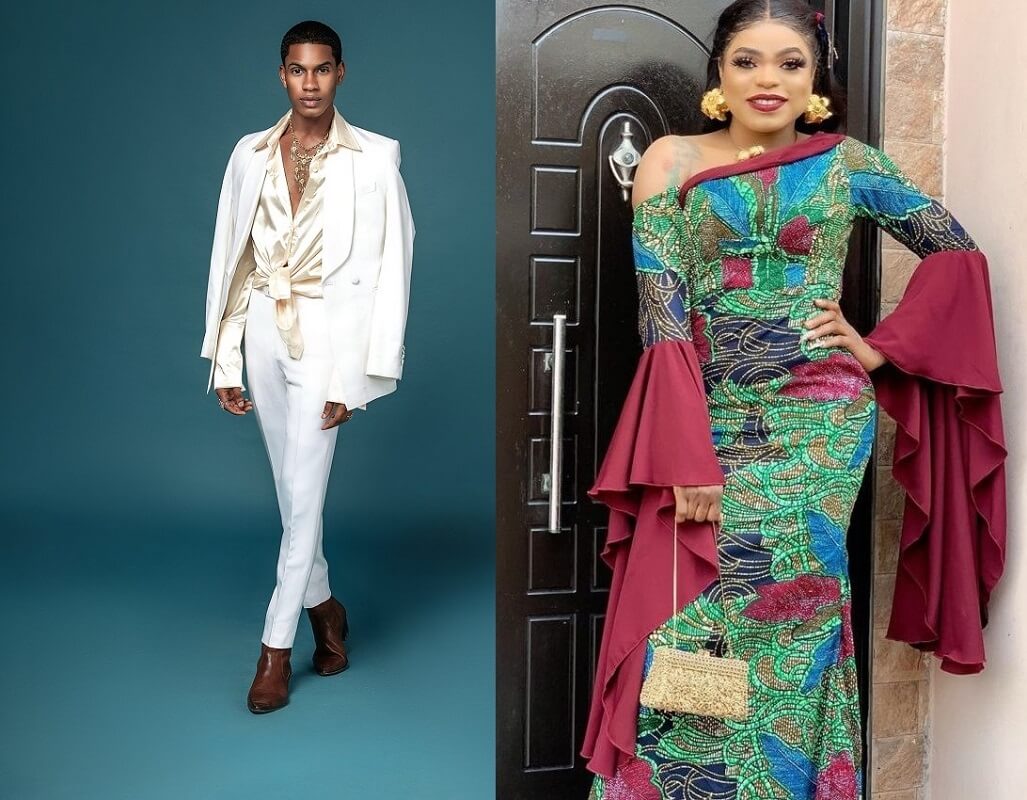 Nigerian Twitter users have on numerous occasions crowned actor and model Denola Grey a "fashion icon" on the micro-blogging platform.
Denola Grey whose real name is Denola Adepetu trends on Twitter mostly for his fashion style and Nigerians are always ready to admire his unique dressing style.
Today, though, a Twitter user compared Denola Grey and popular Nigerian internet personality and cross-dresser Bobrisky and the tweet automatically ignited a debate.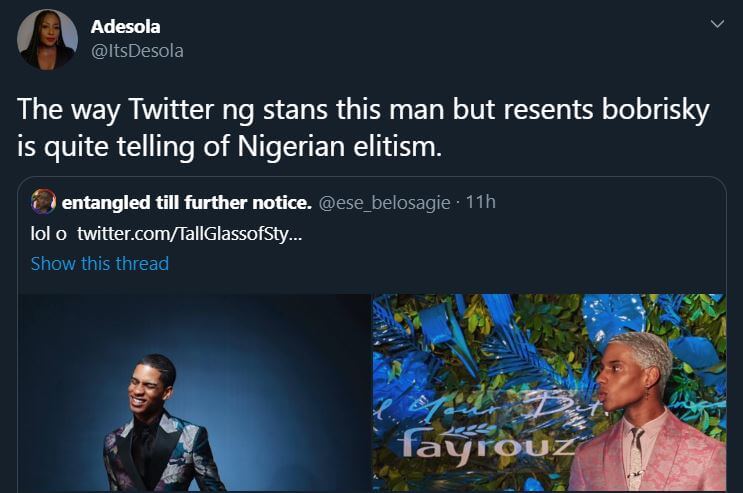 Twitter user Adesola (itsAdesola) wrote:
"The way Twitter ng stans this man but resents bobrisky is quite telling of Nigerian elitism" – suggesting that the reason Nigerians seem to receive Denola Grey more favourably than Bobrisky is because he comes from a wealthy home.
Here are some of the reactions to the tweet about Denola Grey and Bobrisky on Twitter:
This user feels it is more acceptable to compare Bobrisky to James Brown (another Instagram-famous cross-dresser) than Denola Grey.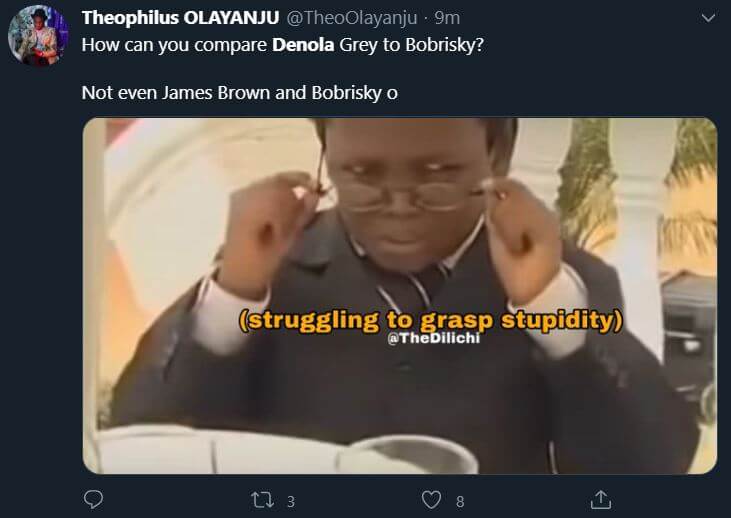 This user confesses she loves both Denola Grey and Bobrisky.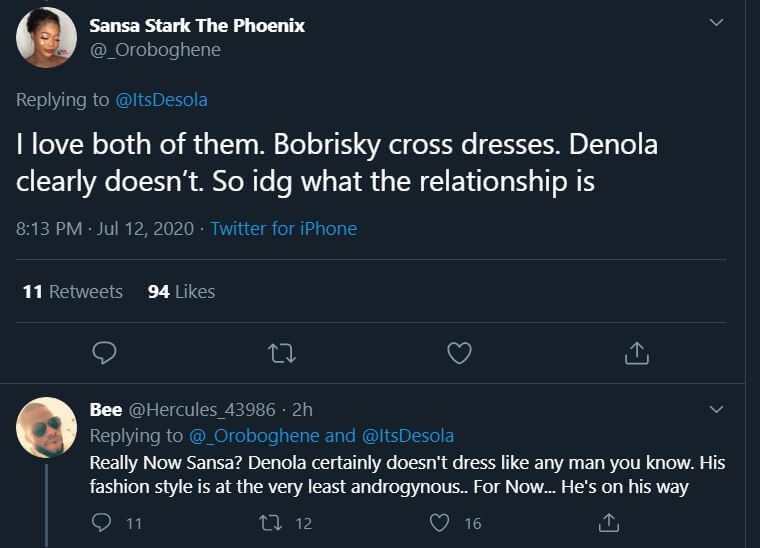 This Twitter user calls the comparison "baseless".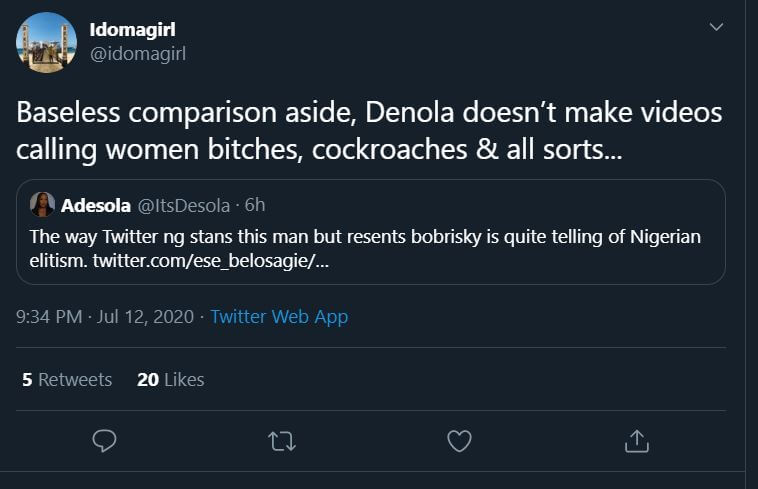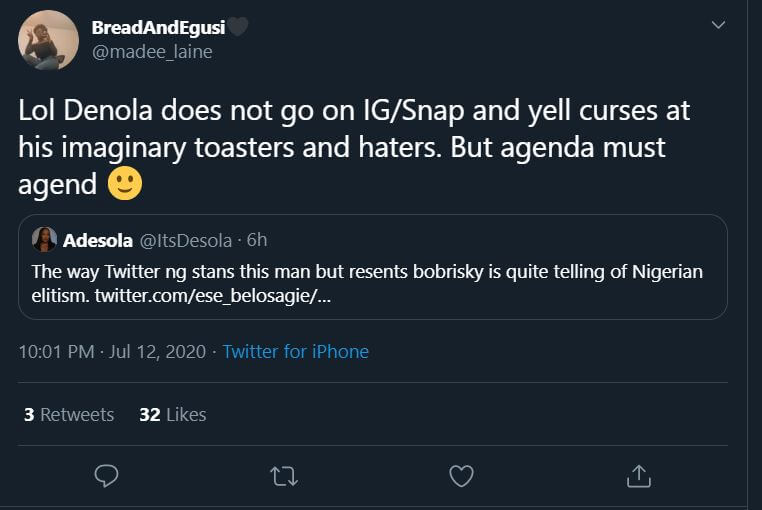 This Twitter user points out clearly the many ways Denola Grey is different from Bobrisky.