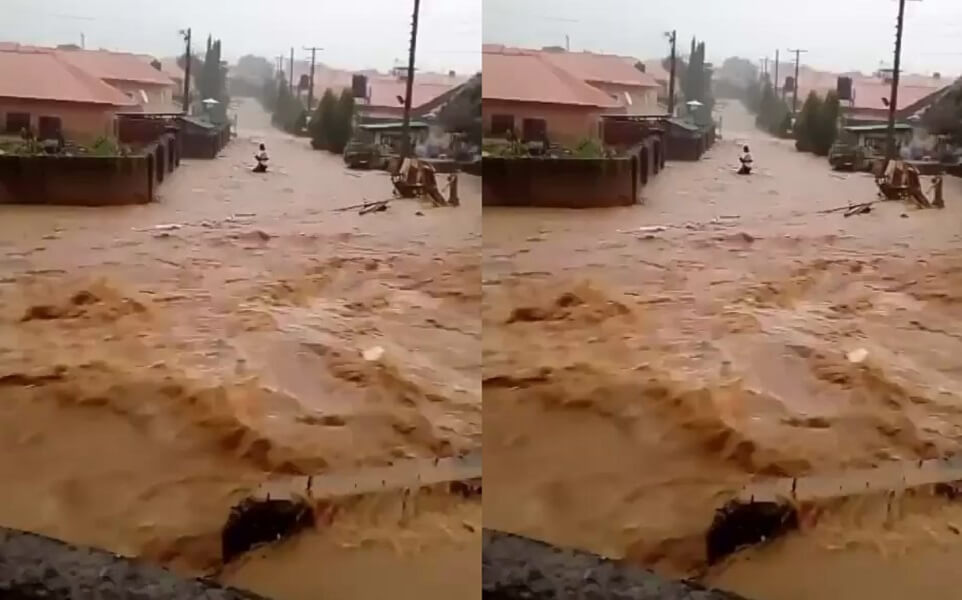 The disturbing moment a middle-aged man was swept away by a heavy flood in Abuja was captured in a video now circulating online.
The incident which reportedly took place in Trademore Estate in the Lugbe area of Abuja was said to have occurred on Wednesday, August 26, 2020.
In the tragic video, the man was heard screaming for help as the massive water current carried him away. An unidentified male voice was heard in the background saying he warned the man not to step outside but he ignored his advice.
"That man done go. I dey warn am, I dey warn am," the voice said.
The flood victim was reportedly found dead the next morning, Thursday, August 27, at another location after he was swept away by the Trademore Estate flood.
Local media reports say that the man was drunk at the time he ventured into the flooded street.
Watch the video of the man being swept away by the Trademore Estate Lugbe flood in Abuja on Wednesday afternoon: