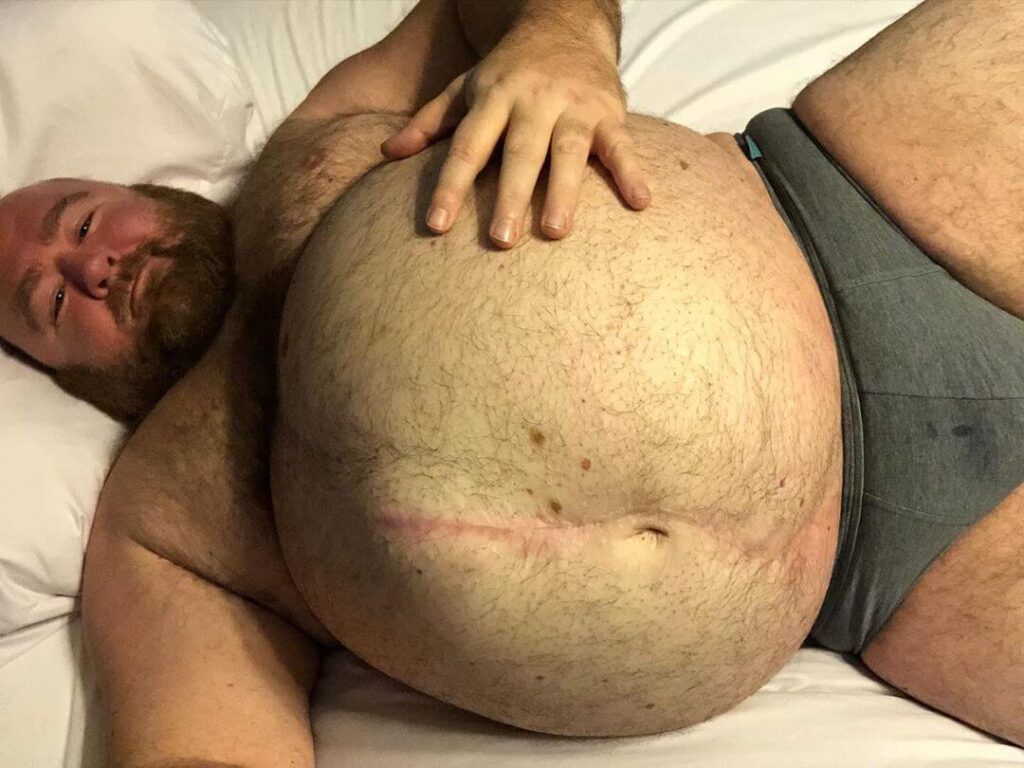 Weighing over 220kg, an American man named Gainer Bull has fashioned a flourishing career out of his massive body weight and stomach.
Gainer Bull is a gay bear – a term for a large or obese hairy man in the gay community who is the sexual interest of many.
It is said that bears project the image of rugged masculinity and are a delight for fat fetishists (individuals who are attracted to fat and hairy people).
Gainer Bull runs an OnlyFans page where he charges his subscribers $20 for them to see his steamy content. To maintain his size, Gainer Bull eats around 10,000 calories a day – four times the standard amount for an adult man.
Gainer Bull whose real name is Bryan began his weight gain journey over 20 years ago, back when he weighed around 80kg. Gainer Bull is 44 years old now and currently weighs over 220kg.
Gainer Bull lives in Palm Beach, Florida, but his clients live all over America and abroad. He currently has over 8000 followers on his Instagram page @gainer_bull.