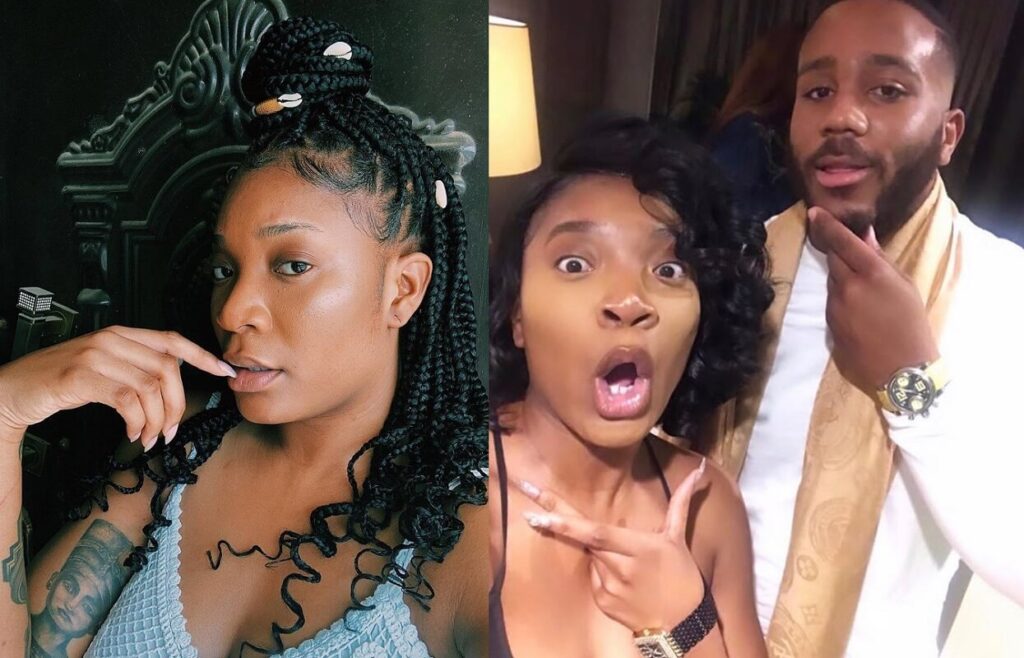 BBNaija Kiddwaya's diary session today created both excitement and controversy after he gave a heartfelt shoutout to his manager Linek and long-time friend, DJ Cuppy.
Big Brother asked Kiddwaya while in the diary room to greet two people that are special to him outside the house and he chose Linek and DJ Cuppy.
Kiddwaya said during the diary session:
"The first one is Linek…she is basically my…or one of my favourite girls. She is doing so much behind the scenes, sorting my life out. I wanna say to her – keep calm, I know you are doing an amazing job. Try and relax. Stay focused. Get the team motivated. Keep doing you, you are doing great. No matter what happens I'm proud of you. I'm always gonne be proud of you. We've come this far, stay focused. Keep my family happy. You are amazing and I love you a lot."
Kiddwaya's warm greeting to Linek has prompted fans of the show to believe she and the 27-year-old Benue native are dating.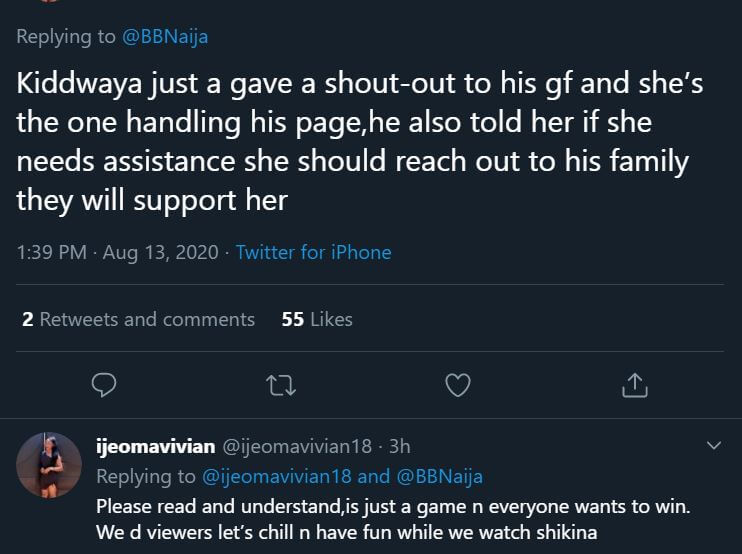 The controversy was escalated by Kiddwaya's relationship with co-BBNaija housemate Erica with many of the show's viewers suggesting that Kiddwaya is only using Erica in the house as a game strategy while he has a beautiful relationship outside the house.
Kiddwaya's sister wrote on Twitter that Linek is not Kiddwaya's girlfriend.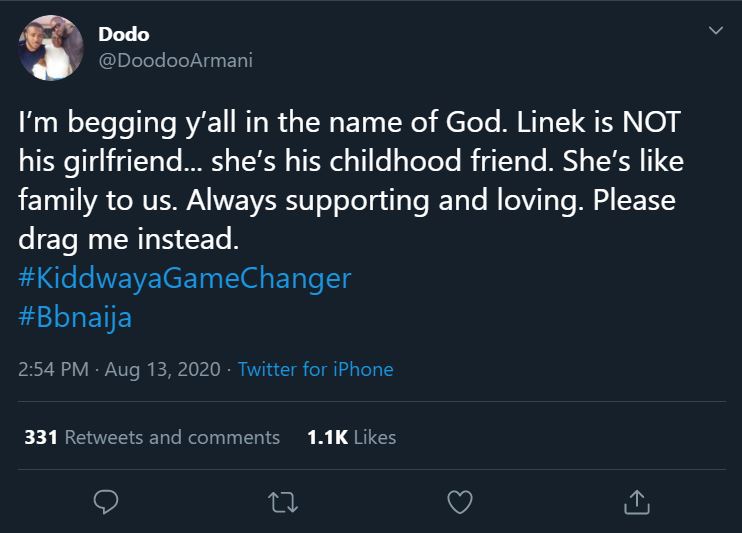 Linek Ovie is a creative director and content specialist at Universal Music Group. Linek attended Middlesex University London from 2008 to 2011 where she graduated with a Bachelor's degree in Nursing Education.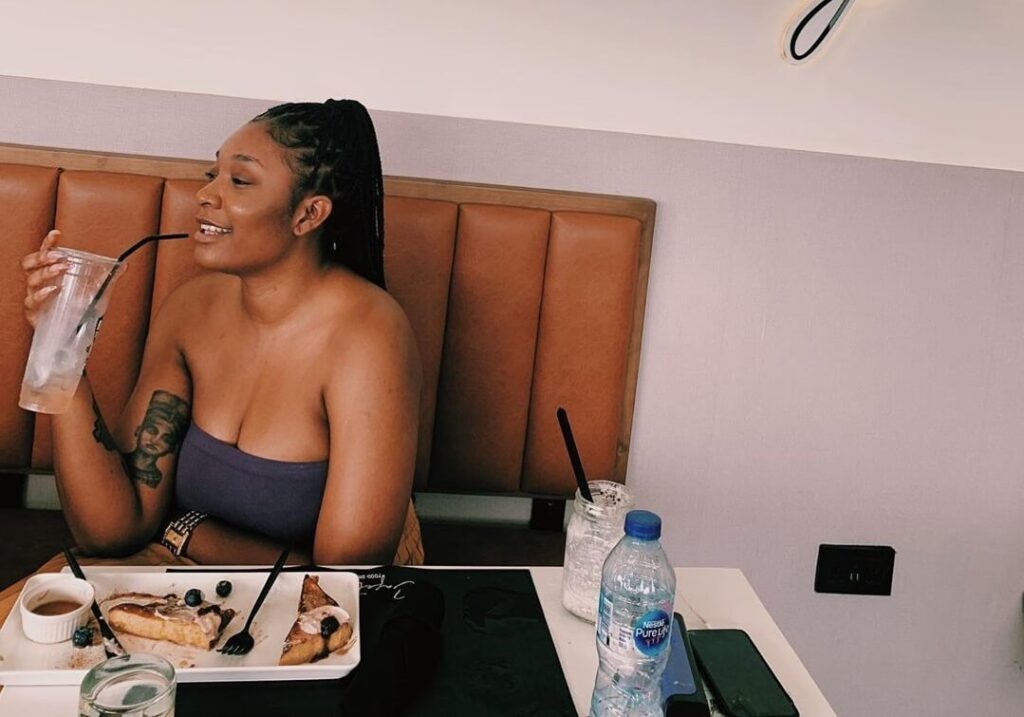 Linek returned to Middlesex later to complete a Master's degree in Criminology and Psychology. Linek Ovie is well versed in content and creative strategy and art direction.
Linek Ovie has worked with several high-profile organizations as a creative specialist. She worked for the Buenos Aires 2018 Youth Olympic Games Organizing Committee as an event specialist, handling logistics and making sure the events ran smoothly.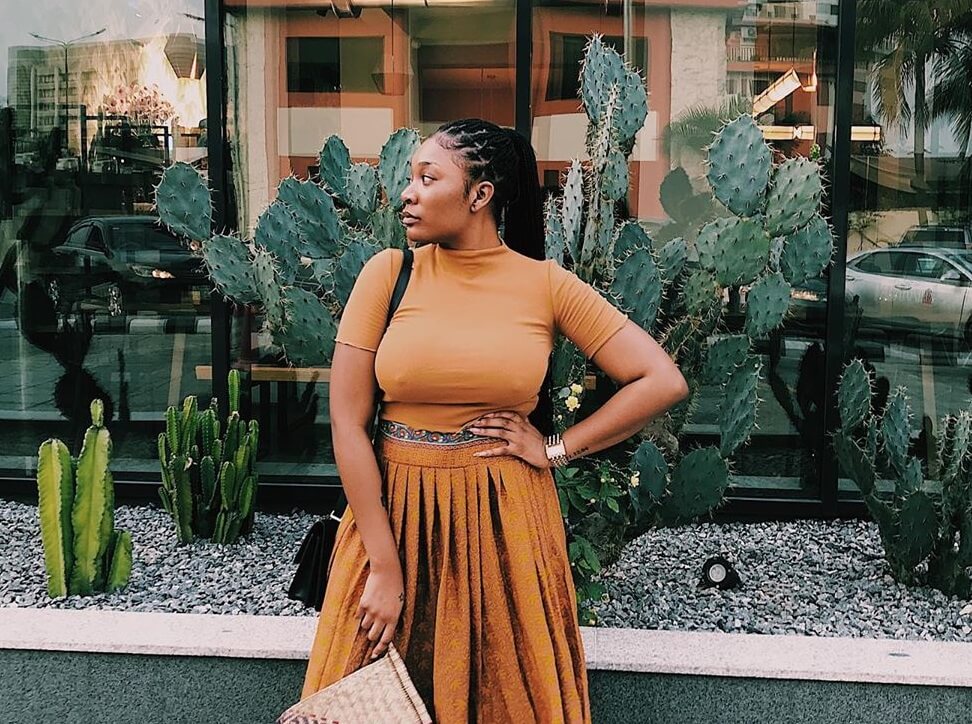 Linek also worked with the 2018 FIFA World Cup Russia™ Local Organizing Committee in Moscow, Russia as an event and content specialist. Linek is a youth and sports ambassador for the Federal Ministry of Youth Development, Nigeria.
She currently works for Universal Music Group as a creative director involved in artist's visual campaigns through photography and image development, album cover and packaging design, physical and digital asset creation, brand stewardship, and other artist initiatives.
As BBNaija Kiddwaya's manager, Linek Ovie oversees his team of social media handlers and publicists.