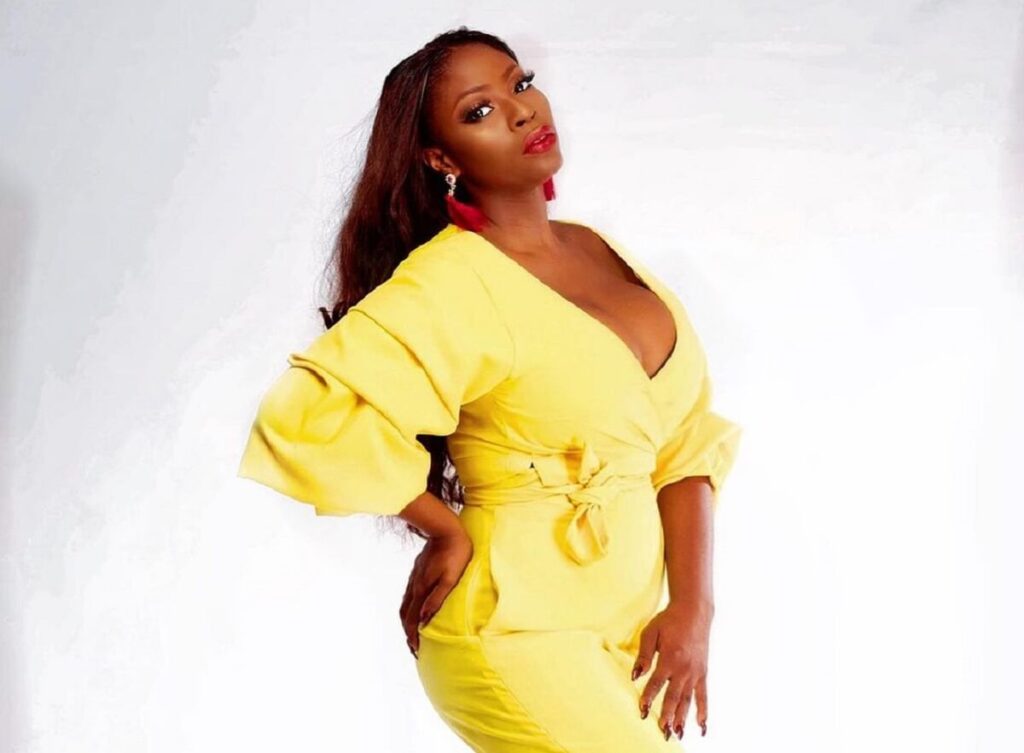 Who is Bolaji Ogunmola?
Bolaji Ogunmola is a Nigerian actress known for her roles in movies like Levi, Sobi's Mystic, Out of Luck and Sylvia. Bolaji Ogunmola is a curvy, dark-skinned lady whose hourglass figure, along with her amazing acting talent, has brought her considerable attention. Bolaji Ogunmola has featured in over 150 movies. She is one of the well known Iroko TV actresses.
Full data profile of Bolaji Ogunmola
| | |
| --- | --- |
| Full name | Bolaji Ogunmola |
| Age | 28 years |
| Birthday | April 21, 1992 |
| Gender | Female |
| State of origin | – |
| Parents | Mr and Mrs Ogunmola |
| Height | 5″10 |
| Marital status | Single |
| Tribe | Yoruba |
| Career | Actress |
Bolaji Ogunmola's childhood
Bolaji Ogunmola was born on April 21, 1992, into the Ogunmola family. The talented actress is the first of three children.
Bolaji Ogunmola said she has fond memories of her childhood.
The actress said in a recent interview:
"I think my best childhood memories were my birthdays. I was very flamboyant as a kid and I loved to play dress-up. It's memorable for me right now because I hardly celebrate birthdays anymore, unlike when I was a child."
Bolaji Ogunmola's education
Bolaji Ogunmola had her primary education at Philomena Nursery and Primary School, Ebute Metta, Lagos. She thereafter attended Yinbol College located in Ibadan for her secondary education. Bolaji Ogunmola graduated from the National Open University of Nigeria, Victoria Island, with a degree in Business Management and Entrepreneurship.
In a bid to further develop and fine-tune her acting skills, Bolaji Ogunmola attended the Royal Arts Academy, an acting school for aspiring actors and filmmakers, located in Surulere, Lagos State.
Bolaji Ogunmola's acting career
Bolaji Ogunmola said she had a feeling she would end up in the entertainment scene from an early age, although she wasn't sure whether as a singer, model or actress. She later realised she couldn't sing well, and modelling was out of the options due to her voluptuous body.
The curvy actress said:
"I had an idea that I was going to be involved in the entertainment industry. I thought it was going to be music, but I couldn't sing. Afterwards, I thought I was going to be a model, but I was fat. So, I suspected it would be filmmaking I was going to do."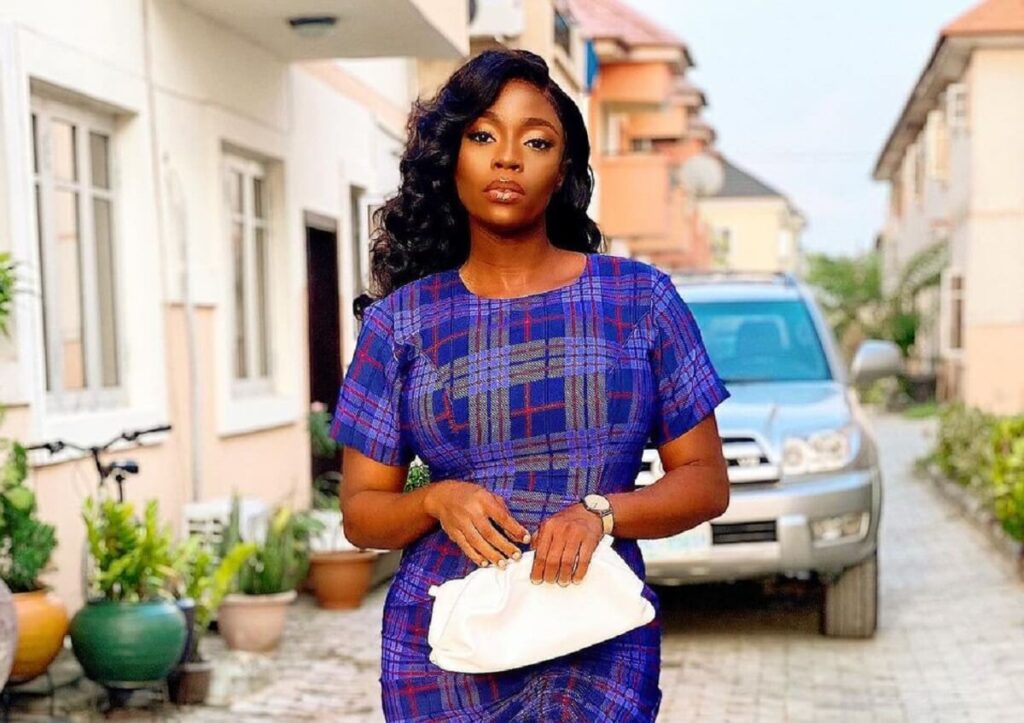 Bolaji Ogunmola's journey as an actress began in the church. She was tasked with playing the role of 'Esther' in a church drama, something she did masterfully. That was how she discovered acting and her interest piqued.
Describing the start of her acting journey, Bolaji Ogunmola said:
"One day, I was in church and my drama team told me to act the role of Esther in a play. I eventually did and my acting was commended. That was when I knew that there was something interesting about acting."
Bolaji Ogunmola's movies
What Couples Do (2020)
Wife, Packaged (2019)
Levi (2019)
Sylvia (2018)
Rumour Has It (2018)
Sobi's Mystic (2017)
Tough Love (2017)
Out of Luck (2015)
Penance (2020)
Reach (2020)
Sharon's Call (2020)
The CEO and I (2020)
Hope Springs Eternal (2020)
Babies and Friends (2020)
What Other Couples Do (2020)
April 4th (2020)
Bolaji Ogunmola's marriage and husband
Bolaji Ogunmola is not married and has not revealed she currently has a boyfriend. The actress recently said she has been celibate for a while and intends to remain so until the right man comes along.
She said in an interview:
"I am single presently. I'm still celibate. For me, sex isn't the major thing that defines a relationship and if that's the only thing a guy wants in a relationship with me, he might as well just leave."
Bolaji Ogunmola said back in 2016 that she has a crush on Nigerian singer, Dbanj.
Bolaji Ogunmola's net worth
Bolaji Ogunmola's net worth is currently estimated to be around N100 million naira.
Bolaji Ogunmola on social media
Bolaji Ogunmola's Instagram account is @bolajiogunmola. Her Twitter account is @ogunmolabolaji.
Other interesting facts about Bolaji Ogunmola
In an interesting interview, the busty actress revealed that she finds it difficult to get her bra size. She also disclosed how she gets loads of messages from busty women who often ask her the secret to her confidence.