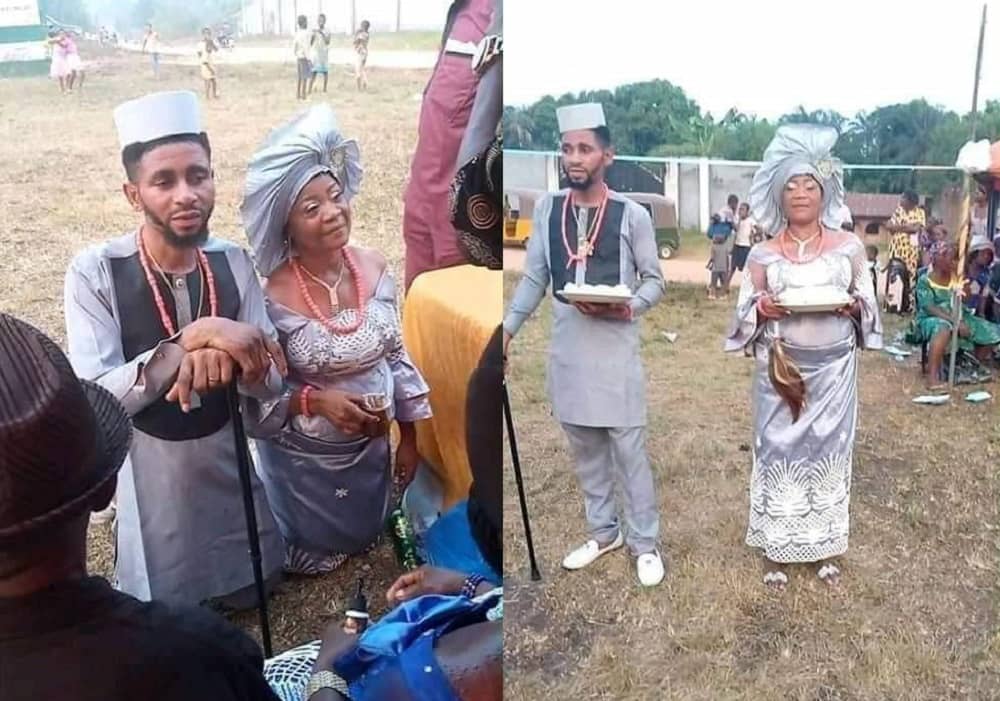 Wedding photos of a newly married Nigerian couple posted online have stirred funny responses from social media users.
A Twitter user had posted the photos as a way of celebrating the wedding ceremony of his close friend, John Apaiwa.
"Happy married life John Apaiwa," he captioned the photos.
While others joined the poster with their own congratulatory messages, other users of the app were quick to spot out that the bride looked significantly older than the groom.
In fact, the difference in age seemed so obvious that one person suggested it was the bride's mum representing her daughter.
"Maybe the Bride's Mom is representing her," the user wrote.
Another joined: "His wife or his mom?"