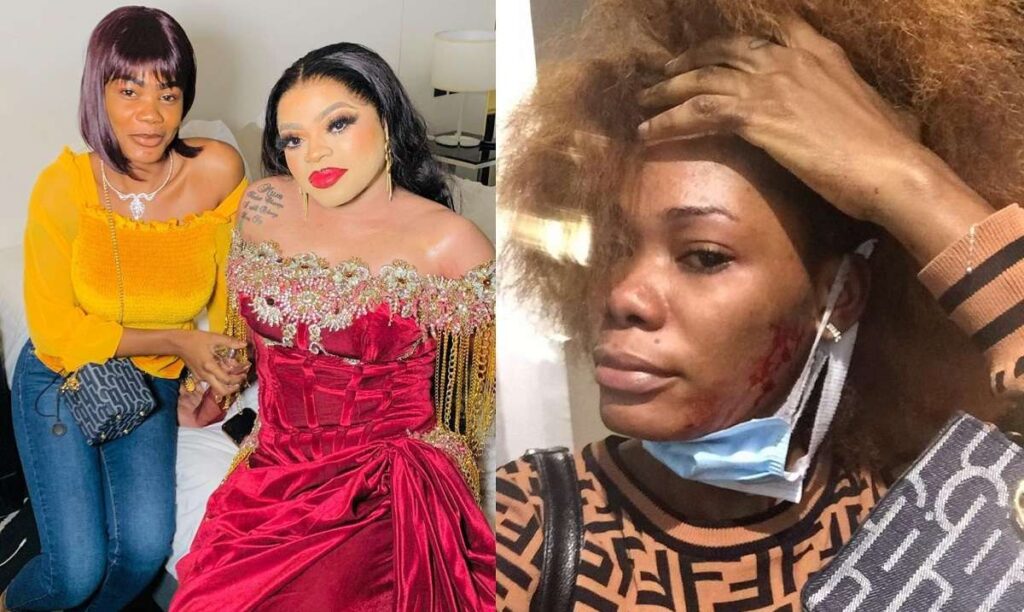 Nigerian crossdresser and socialite Bobrisky has been accused of attacking and assaulting Oye Kyme, the Ivorian lady he took in some weeks ago after she tattooed his name on her body.
Oye Kyme in a social media post she made yesterday alleged that Bobrisky assaulted her on Sunday, May 2.
Oye said her only offense was failing to call the hairstylist Bobrisky needed to come to loosen his hair. Oye Kyme said Bobrisky beat her up and sent her out of his house even though he is aware that she knows no one in the country.
Oye has confirmed that she is back home in her country (Ivory Coast) now and accused Bobrisky of never keeping to his promises.