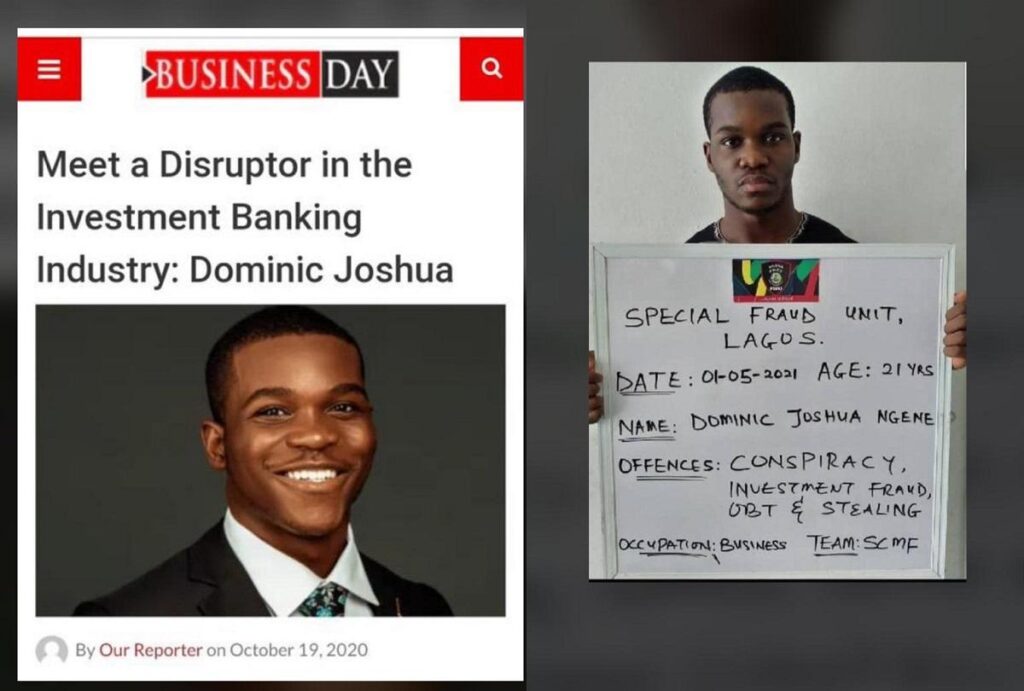 Nigeria newspaper, Business Day has deleted an earlier publication they made praising Dominic Joshua Ngene for his achievements in investment banking following his arrest by the Police for fraud.
Business Day had in a post made in October last year (2020) described Dominic Joshua, 21, as a "disruptor" in the investment banking industry. The article spoke highly of Mr. Joshua for all he had achieved in such a young age.
However, shortly after news of Dominic Joshua's arrest by the Police for allegedly diverting investors' funds worth over N2 billion became public, the newspaper immediately deleted its post.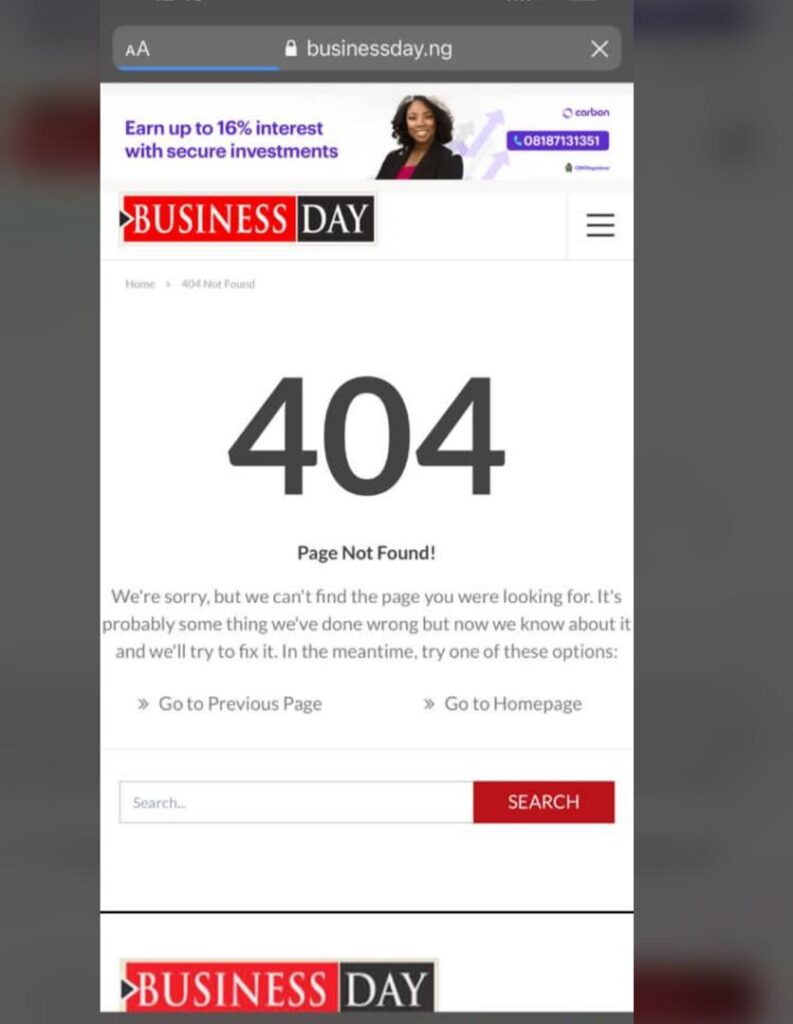 Dominic Joshua Ngene, 21, is the founder and CEO of an investment company called Brisk Capital Limited located in Uyo.
He was arrested by the Special Fraud Unit (SFU) of the Nigerian Police after many of the investors forwarded a petition against him to the unit.
Dominic Joshua is accused of diverting funds belonging to over 500 investors to sponsor his extravagant lifestyle of buying exotic cars and luxury watches.
Joshua reportedly owns multiple real estate properties in Lagos, Abuja and Port Harcourt.