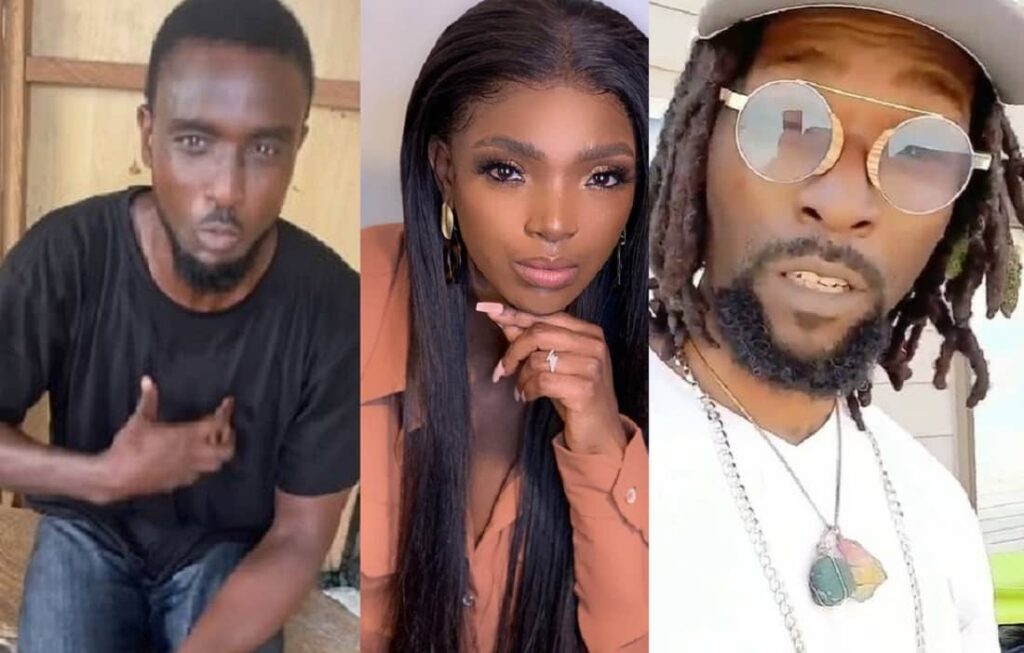 Nigerian actress and model Annie Macaulay Idibia, who is also known for being the wife of popular Nigerian musician 2Face (also known as 2Baba), has made headlines in the media on several occasions due to controversies surrounding her relationship with her direct family.
Annie Macaulay Idibia's siblings
According to information gathered by DNB Stories Africa, Annie Macaulay is the third of four children from her parents. She has three brothers as siblings – two elder ones and one younger one. Unfortunately, their youngest born died many years ago, making Annie Macaulay the last born of the family right now.
Names of Annie Macaulay Idibia's brothers:
Uduak Macaulay (elder brother)
Wisdom Macaulay (elder brother)
Emmanuel Macaulay (younger brother – late)
Annie Macaulay's youngest brother, Emmanuel, died in 2002 from an undisclosed illness. Annie has mourned him many times in her posts on social media. In 2015, while sharing a photo of all three of them, she wrote:
I was the 3rd born n only girl, until my Lil brother Emmanuel passed away 13 years ago n made me d last… #familyOverEverything #themacaulays #myMomStrongWoman #wemissyou Emmanuel i know u in heaven protecting us…i feel it …always … RIP kiddo. …till we meet again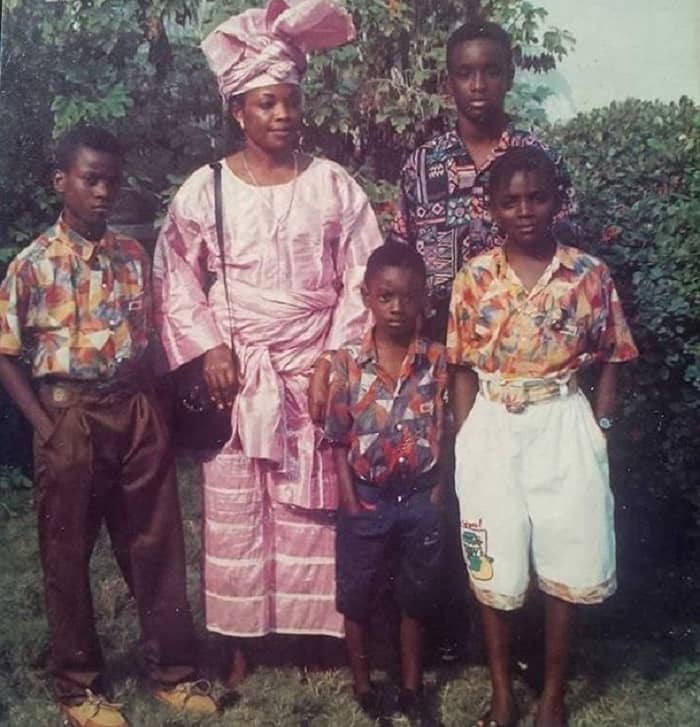 Annie Macaulay Idibia's parents
Though she is originally from Eket in Akwa Ibom state, Annie Macaulay was born in Ibadan where her parents were living and working at the time.
Sadly, her parents later divorced and Annie Macaulay and her brothers had to move to Lagos with their mother. Annie's mother was a cook back then.
Annie Macaulay has revealed that she is closer to her mother after her parents separated because she was the one that raised them. However, she later made up with her father and they got back on good terms before he died in 2019 from cancer.
Annie Macaulay has revealed that things were difficult for them when they moved to Lagos with their mother. The 37-year-old actress once disclosed that there was a time she was living in a one-room apartment, popularly called "Face Me, I Face You" in Lagos, with her three brothers.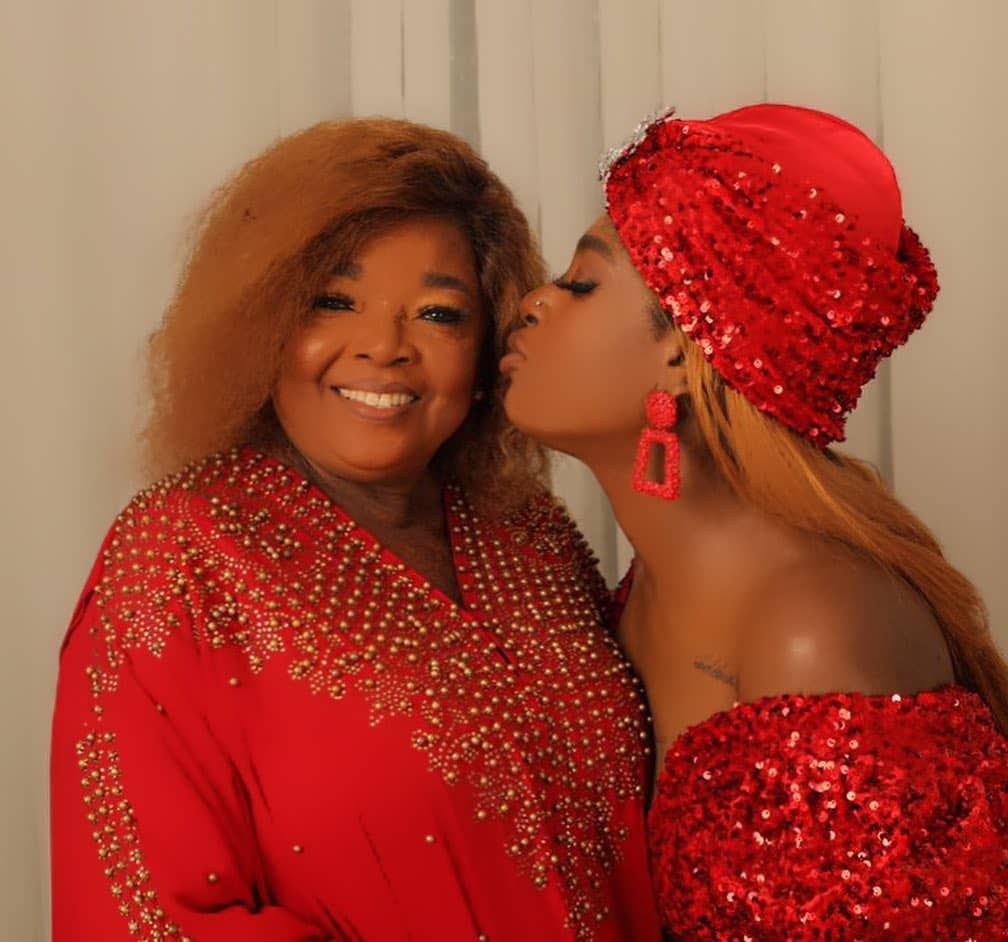 Annie Macaulay's relationship with her brothers
Annie Macaulay currently only has two living brothers as her third brother had died many years ago. According to information gathered by DNB Stories Africa, Annie Macaulay's relationship with her two older brothers is currently strained.
In September 2021, a video of Annie Macaulay's elder brother, Uduak Macaulay, disowning her surfaced online. In the video, Uduak is heard saying he has dissociated himself from anything that has to do with his younger sister, Annie.
In his words:
"This is for mutual friends and family, I just want to announce the entity and actress known as 'Annie Idibia has seized to be friend, family, sister. Don't hit me up, don't DM me about her I have nothing connected with Annie or that brand whatsoever."
A year later, in March 2022, Annie Macaulay's remaining older brother, Wisdom Macaulay called Annie out on social media, stating that Annie has been using him without paying him and also accused her of introducing him to drugs.
Part of what he said reads:
"She would rather send me N20,000 or N30,000…turn me to her slave and she can decide when she is angry to end it. Some weeks back, her husband sent me some money that I have begging him for years. Annie introduced me to drugs, hard drugs, Annie takes drugs, she is a drug addict, she takes it every day, she is so violent, she doesn't have peace with anyone, she fights everybody."
Responding to her brother's call-out, Annie Macaulay accused her brother of being irresponsible, revealing that their issues started after she denied his request to make him her manager because she was not comfortable with that.
Annie Macaulay also stated that she has been responsible for the upkeep of his family for a very long time. The actress disclosed that her brother had threatened to kill himself on several occasions for petty reasons.