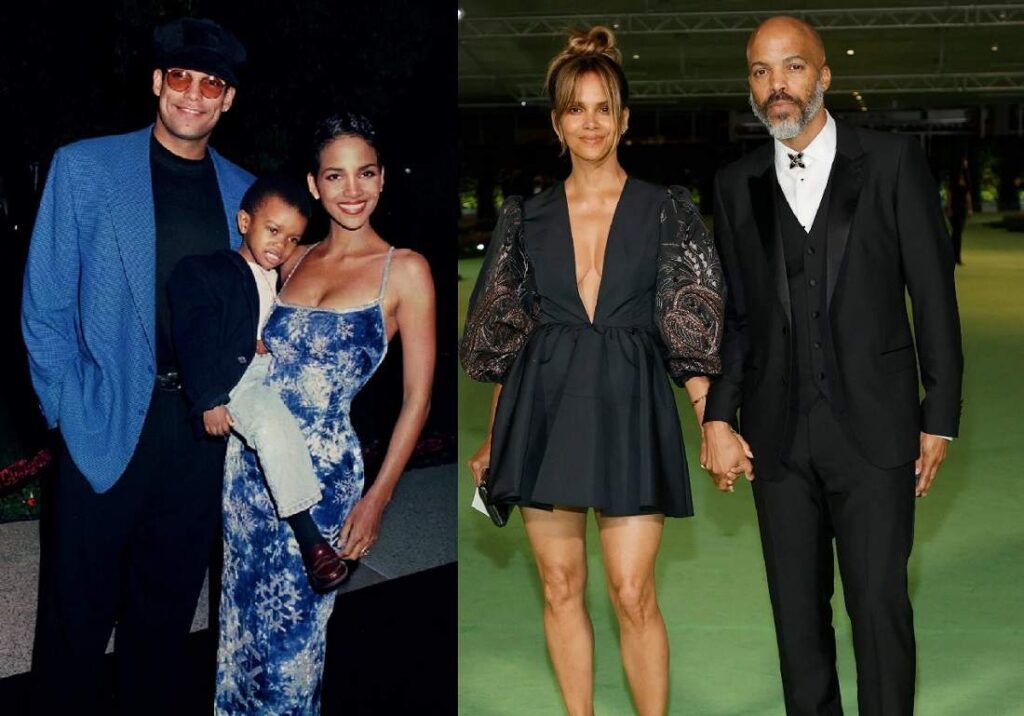 Who is Halle Berry?
Halle Berry is an American actress, model and film director. She is popularly known for her work in movies like "Introducing Dorothy Dandridge", "Monster's Ball" and "Catwoman." Halle Berry made her directorial debut with the 2020 sports drama, "Bruised." Berry is often credited as the first (and only) Black woman or woman of colour to win the Academy Award for Best Actress.
Halle Berry's full name is Halle Maria Berry. She was born on August 14, 1966, in Cleveland, Ohio the United States to her parents – Judith Ann Hawkins (mother) and Jerome Jesse Berry (father). Her name "Halle" was derived from the popular "Halle's Department Store" which was a landmark at the time. Halle Berry was born Maria Halle Berry. However, she had her name legally changed to Halle Maria Berry when she was five years old. As of December 2022, Halle Berry is 56 years old.
About Halle Berry's parents
a. Judith Ann Hawkins
Halle Berry's mother, Judith Ann Hawkins is a retired psychiatric nurse. She is a white English immigrant from Liverpool. Judith Ann Hawkins belongs to a mixed-ethnic family. She is of English, German, Irish and Dutch descent. She was married to Jerome Berry (Halle Berry's father). However, they got divorced in 1970, when Halle Berry was just four years old. Judith Hawkins raised Halle Berry and her sister alone. As of December 2022, Judith Hawkins is 83 years old.
b. Jerome Berry
Halle Berry's father, Jerome Jesse Berry was born on August 7, 1934, in Clarksdale, Mississippi, the United States. He was an attendant in the psychiatric ward of the same hospital where Judith Hawkins (Halle Berry's mother) used to work. However, he later became a bus driver. Halle Berry has been estranged from her father since her childhood. In 1992, she stated that she did not know if he was alive or dead. Jerome Berry was reportedly abusive to Judith Hawkins. In an Instagram post, Halle Berry revealed that her father suffered from alcohol addiction.
Speaking about her father, Halle Berry said:
"I saw my mother battered and could not do anything to stop it. My father was tyrannical, lashing out at her for no reason."
Jerome Jesse Berry died on January 24, 2003, in Euclid, Ohio, the United States after battling Parkinson's disease. At the time of his death, Jerome Berry was 68 years old.
About Halle Berry's siblings
Halle Berry has one full sister from her parents' marriage and another sister from her father's previous relationship.
a. Heidi Berry-Henderson
Heidi Berry-Henderson is Halle Berry's older sister. She was born on October 6, 1964, in Warren, Ohio, the United States to Jerome Berry and Judith Hawkins. Detailed information about Heidi Berry-Henderson is scarce in the media as she prefers to keep out of the spotlight. At the time of publishing this article, Heidi Berry-Henderson is 58 years old.
b. Renee Berry
Renee Berry is Halle Berry's half-sister. She was born in 1959 to Jerome Berry and his previous partner, Edwina Taylor. She is currently 63 years old. Renee Berry is a food service worker from Alabama. Renee Berry revealed that she and Halle Berry do not currently have a good relationship.
She said:
"I'm sad to say it seems like she does not want anything to do with us. I have not spoken to her in about five years. I tried to contact her through her website, to congratulate her on her Oscar, but no one got back to me."
While Halle Berry considers her father abusive, Renee Berry thinks the exact opposite, describing their father as a good man. She said:
"My father never beat any of us. He would spank us from time to time, but he never abused us. He liked a drink or two, like anyone else does, but he was not an alcoholic."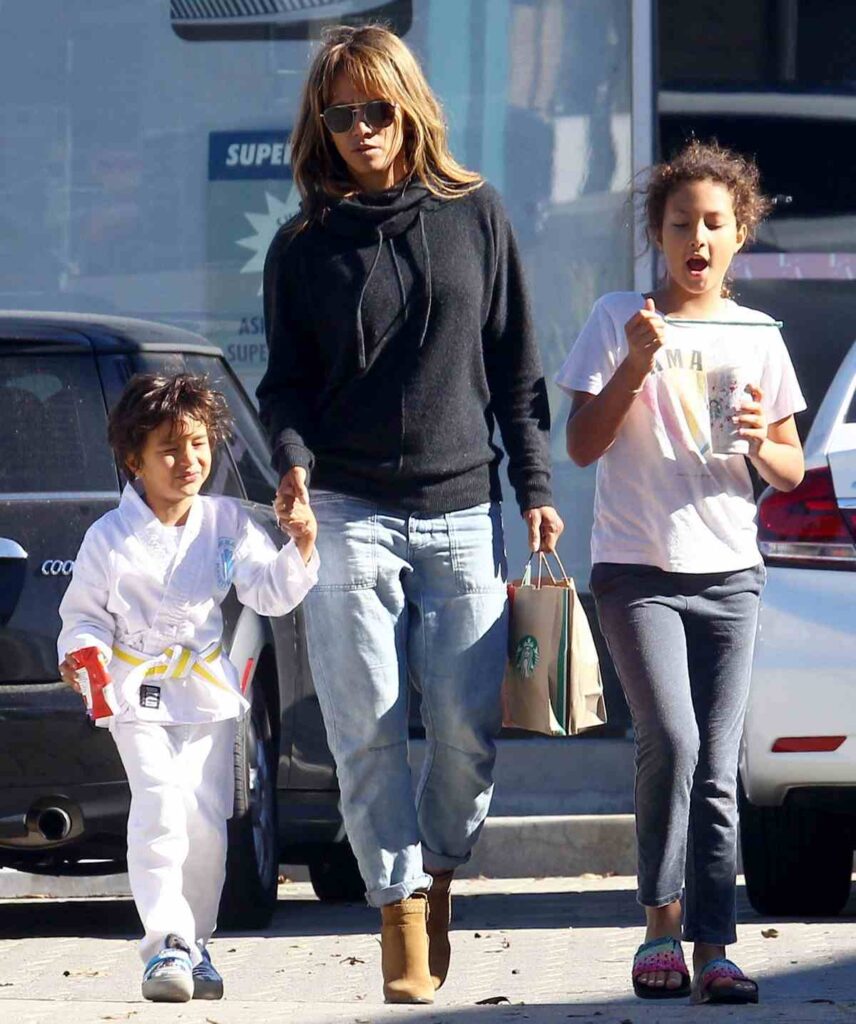 About Halle Berry's marriage and wedding
As of the time of publishing this article (December 2022), Halle Berry is a three-time divorcee. She has been married three times. First to David Justice, then Eric Benét and later, Olivier Martinez. Berry is currently in a relationship with Van Hunt.
List of men Halle Berry has dated
Below is a list of Halle Berry's publicly known boyfriends and relationships.
Halle Berry dated American dentist, John Ronan in 1989. In November 1993, Ronan sued Halle Berry for $8000, claiming that the money was a loan he used to help launch Berry's career. Berry, on the other hand, claimed that the money was a gift. The case was later dismissed because Ronan did not list Berry as a debtor when he filed for bankruptcy in 1992.
Halle Berry dated Wesley Snipes in 1990.
Halle Berry dated Christopher Williams in 1991.
Halle Berry married David Justice in 1993. They divorced in 1997.
Halle Berry married Eric Benét in 2003. They divorced in 2005.
Halle Berry dated Gabriel Aubry in 2005.
Halle Berry dated Olivier Martinez in 2010. They got married in 2013 and split in 2016.
Halle Berry is currently in a relationship with Van Hunt.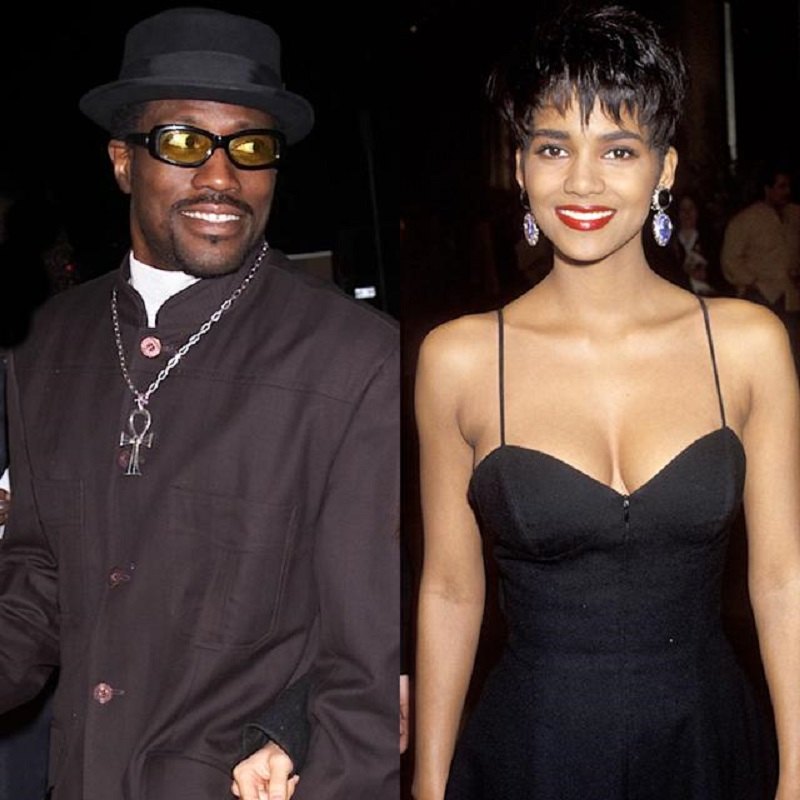 About Halle Berry's marriage to David Justice
David Justice (born David Christopher Justice) is an American former professional baseball outfielder and designated hitter. He played for the Atlanta Braves, Cleveland Indians, New York Yankees and Oakland Athletics. David Justice was born on April 14, 1966, in Cincinnati, Ohio, the United States and is currently 56 years old.
Halle Berry first saw David Justice on television in February 1992 when Justice was playing an MTV celebrity baseball game. When a reporter from Cincinnati, Ohio, David Justice's hometown, told Halle Berry that David was a fan of her work, Berry gave her phone number to the reporter to give to Justice. Berry and Justice dated for nearly a year before they tied the knot on New Year's Day, 1993. They were married for about three years before they separated in early 1996. Their divorce was finalized in June 1997. At the time of their divorce, Halle Berry spoke openly about how she wanted to approach future relationships.
She said:
"After something as dramatic as a divorce, you have to step back and take a look at things. I hope I'll do things differently next time. If not, I'll be telling this story again."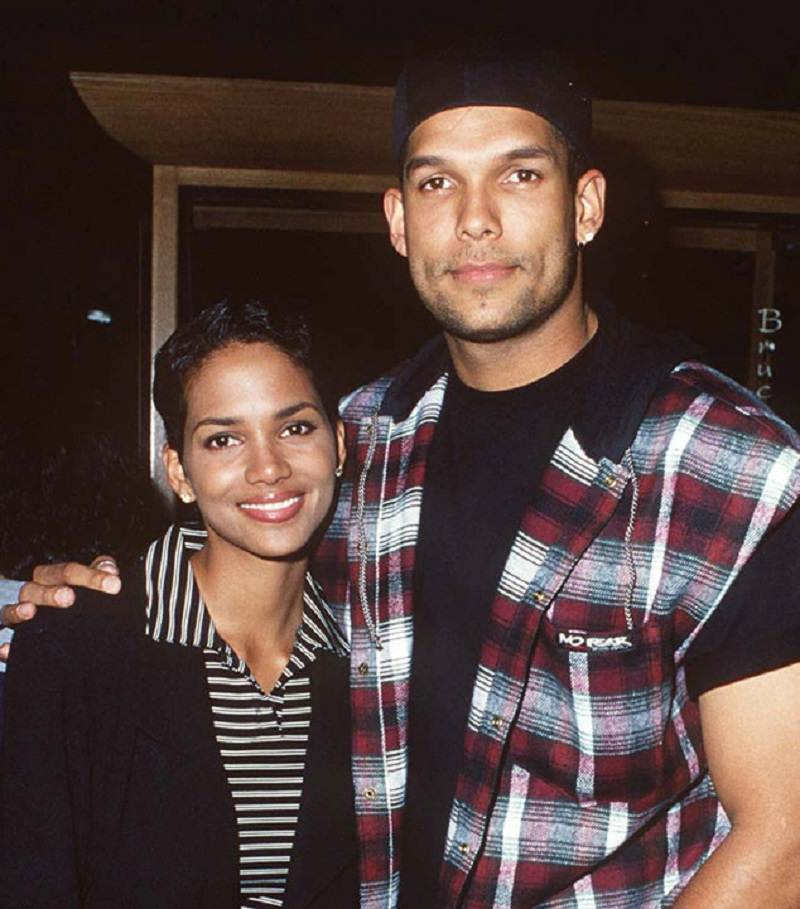 In 2015, David Justice came out to address the rumours that he abused Halle Berry. Halle Berry has spoken publicly about an abusive ex-boyfriend who caused permanent hearing loss to her left ear but she has never named her abuser. Many people assumed that David Justice was the unknown abuser.
Reacting to the rumours, David Justice said:
"For so many years, there has been this cloud upon people who were associated with Halle back then. Halle has said that she was in abusive relationships but she didn't name who this abuser was. So for many years, I know a lot of people thought it was me … all I was trying to do was let the world know that David Justice is not the person who hit her on the head and caused her hearing loss. Not only did David Justice not do that, David Justice never hit her, period."
About the cause of his divorce from Halle Berry, David Justice stated that Berry was a very jealous woman. Justice claimed that anytime Berry saw a picture of him with another woman who could have just been standing next to him, she automatically assumed that he was cheating on her. David Justice has since moved on and is currently married to Rebecca Villalobos.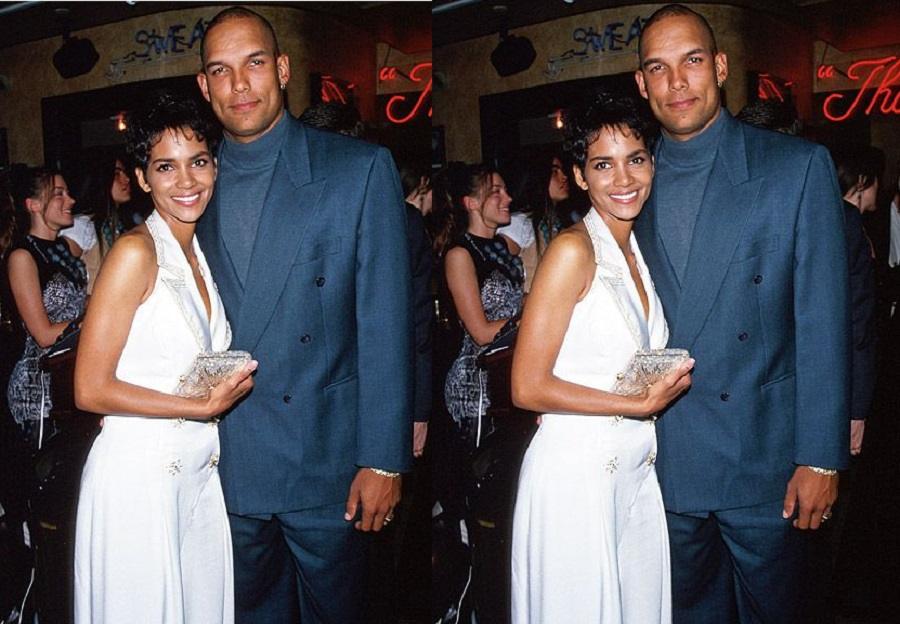 About Halle Berry's marriage to Eric Benét
Eric Benét (born Eric Benét Jordan) is an American R&B singer, songwriter and actor. He is popularly known for his songs like "Spend My Life With You" and "I Wanna Be Loved." Eric Benét was born on October 15, 1966, in Mobile, Alabama, the United States but was raised in Milwaukee, Wisconsin, the United States. As of December 2022, Eric Benét is 56 years old.
Halle Berry and Eric Benét met in 1997, around the time of her split from David Justice. They dated for two years before tying the knot on January 24, 2001. In 2002, Eric Benét sought treatment for sex addiction. The couple separated in October 2003 and their divorce was finalized on January 3, 2005. Although Benét and Berry did not have any biological children together, Halle Berry adopted Benét's daughter from his previous relationship named India.
Speaking about his marriage and divorce with Halle Berry, Eric Benét said:
"I just try to sum it. We met. We fell in love. I made some mistakes. She made some mistakes. We broke up."
Benét is currently married to Manuela Testolini and they have two daughters together. Manuela Testolini is also popular for being the ex-wife of musician Prince.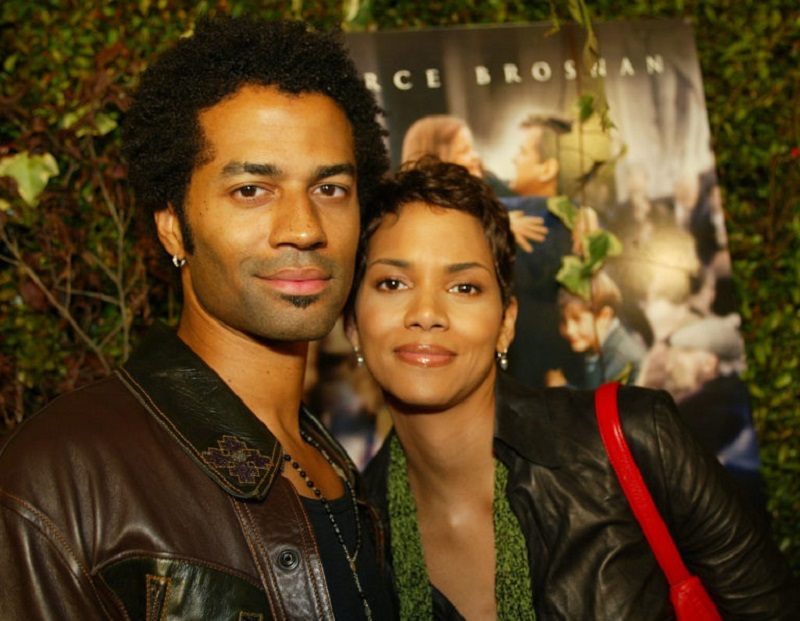 About Halle Berry's relationship with Gabriel Aubry
Gabriel Aubry is a French-Canadian model who has worked for high-profile designers like Tommy Hilfiger, Gianni Versace and Calvin Klein. He was born on August 30, 1976, in Montreal, Quebec, Canada and is currently 46 years old. In 2012, Gabriel Aubry was one of the top-earning male models in the modelling industry.
Halle Berry met Gabriel Aubry at a Versace photoshoot. They started dating in November 2005. In 2008, Berry and Aubry welcomed their daughter, Nahla Aubry. Sadly, the couple split in 2010. Berry and Aubry were together for five years but never officially tied the knot.
In 2011, Berry and Aubry got involved in a custody battle following Halle Berry's desire to move their daughter from Los Angeles (where she and Aubry lived) to the home of Olivier Martinez (Halle Berry's partner at the time) in France. Aubry refused to allow this move on the grounds that the relocation would interfere with their joint custody agreement. In November 2012, Berry's request was denied. Not long after, Aubry was involved in an altercation with Olivier Martinez at Halle Berry's home.
According to Aubry, the fight began when Martinez threatened to kill Aubry if he did not let Halle Berry take Nahla with her to France. Aubry filed a temporary restraining order against Martinez. In 2014, it was ruled that Halle Berry pay $16,000 a month in child support to Gabriel Aubry as well as a retroactive payment of $115,000 and an additional $300,000 for Aubry's attorney fees.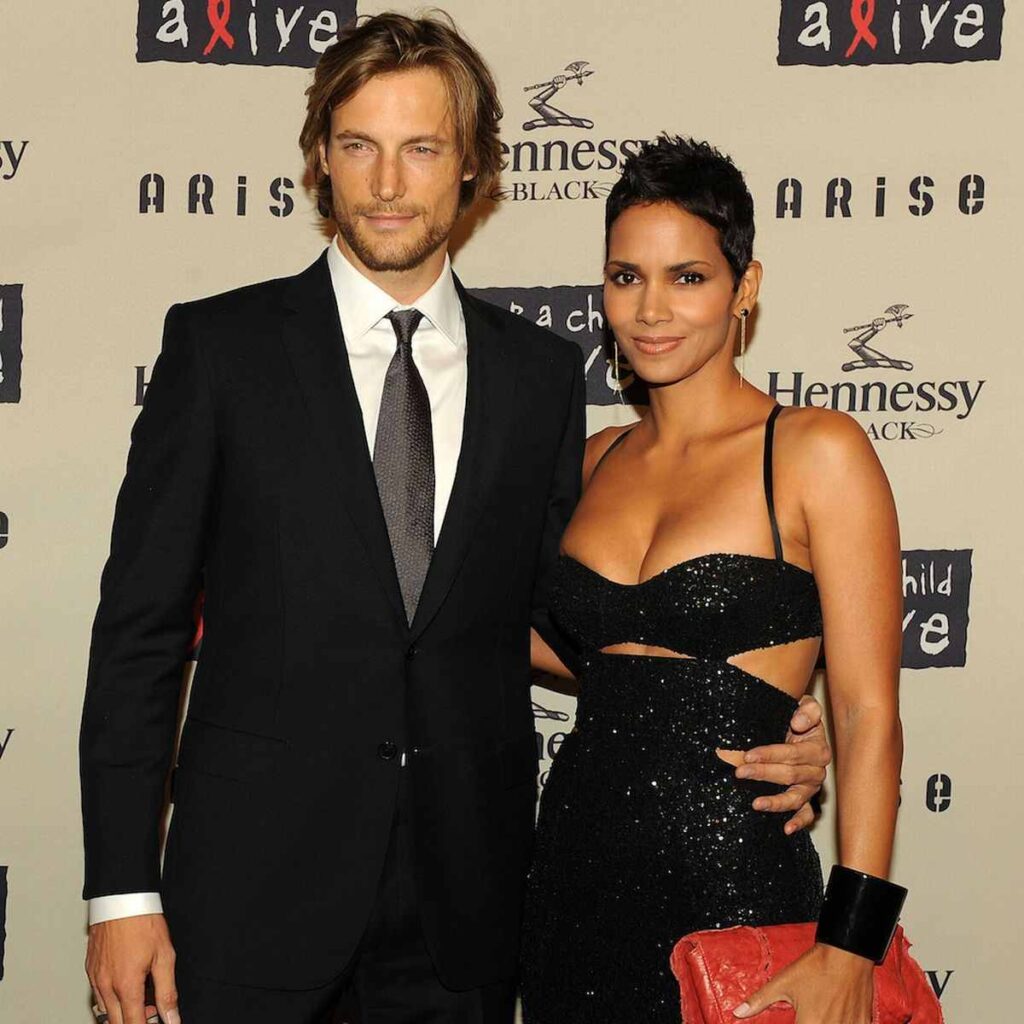 About Halle Berry's marriage to Olivier Martinez
Olivier Martinez is a French actor. He is popularly known for his work in movies like "The Physician" and "Mosquito State." Olivier Martinez was born on January 12, 1960, in Paris, France and is currently 56 years old.
Olivier Martinez met Halle Berry in 2010, while on the set of the movie, "Dark Tide." They dated for two years before announcing their engagement in March 2012. They tied the knot in a private ceremony in France on July 13, 2013. They welcomed their son, Maceo Martinez in October 2013. In 2015, Berry and Martinez announced their divorce. The divorce was reportedly finalized in December 2016. However, as of November 2020, the case is still ongoing.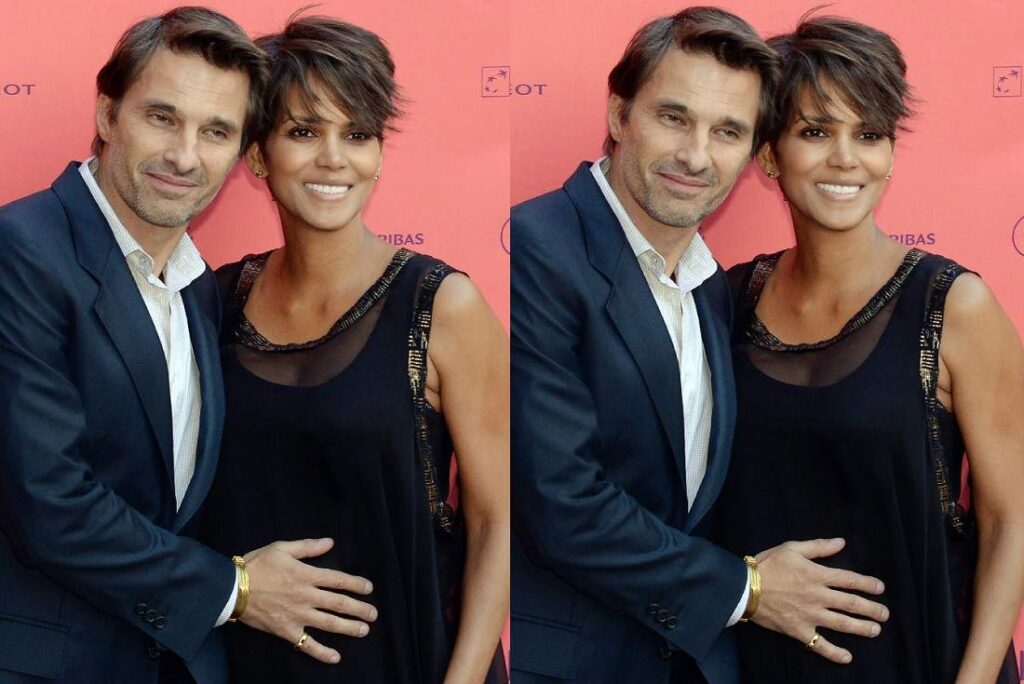 About Halle Berry's relationship with Van Hunt
Van Hunt is an American singer, songwriter, record producer and instrumentalist. Hunt was born on March 8, 1970, in Dayton, Ohio, the United States and is currently 52 years old.
At the time of writing this article, Van Hunt is known as Halle Berry's current boyfriend or romantic partner.
Berry and Hunt first met in 2020 and bonded virtually during the quarantine. Berry later confirmed her relationship with Van Hunt via Instagram by posting a picture of herself wearing some of Van Hunt's tour merchandise.
Speaking bout his relationship with Halle Berry, Van Hunt said:
"The inspiration for our relationship goes across everything, even in my parenting. I'm a completely different person, I can say it like that, and I think that it's improved every aspect of my life."
Hunt and Berry made their red carpet debut at the 93rd Academy Awards in April 2021. Berry has revealed that she saw herself settling down with Hunt sometime in the future.
As of the time of writing, Halle Berry and Van Hunt are still together and going strong in their romance.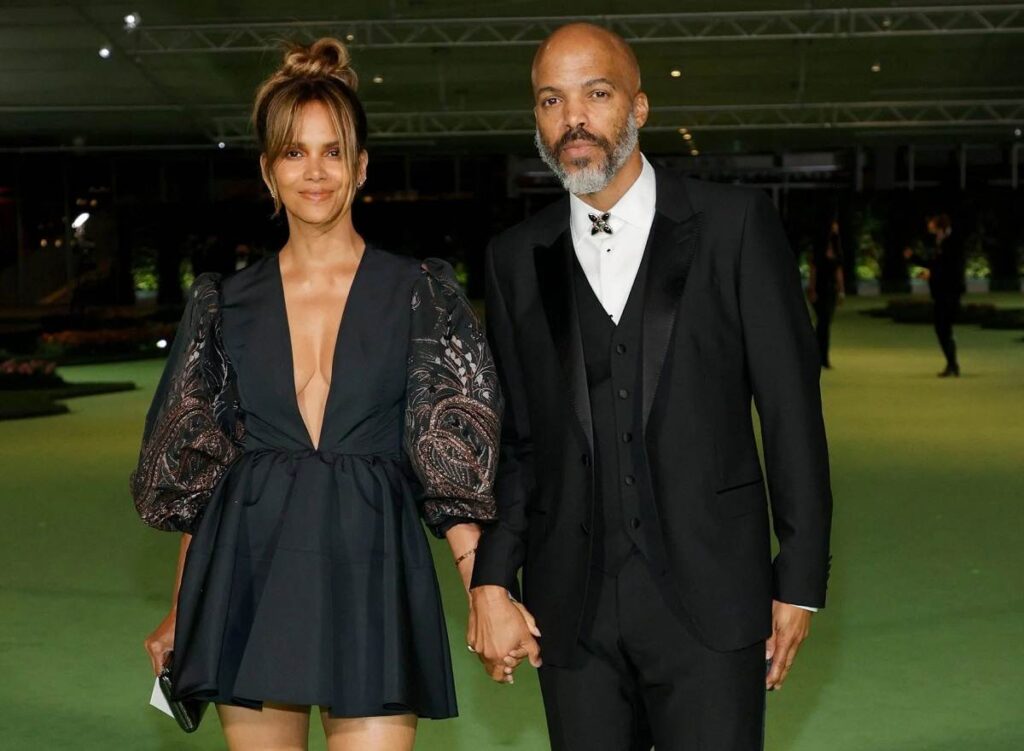 About Halle Berry's kids
Halle Berry has two biological children from two different men. Her daughter Nahla Aubry was from her relationship with French-Canadian model Gabriel Aubry. Berry's marriage to Olivier Martinez produced a son named Maceo Martinez. She also has a stepdaughter named India who she adopted from her ex-husband Eric Benét.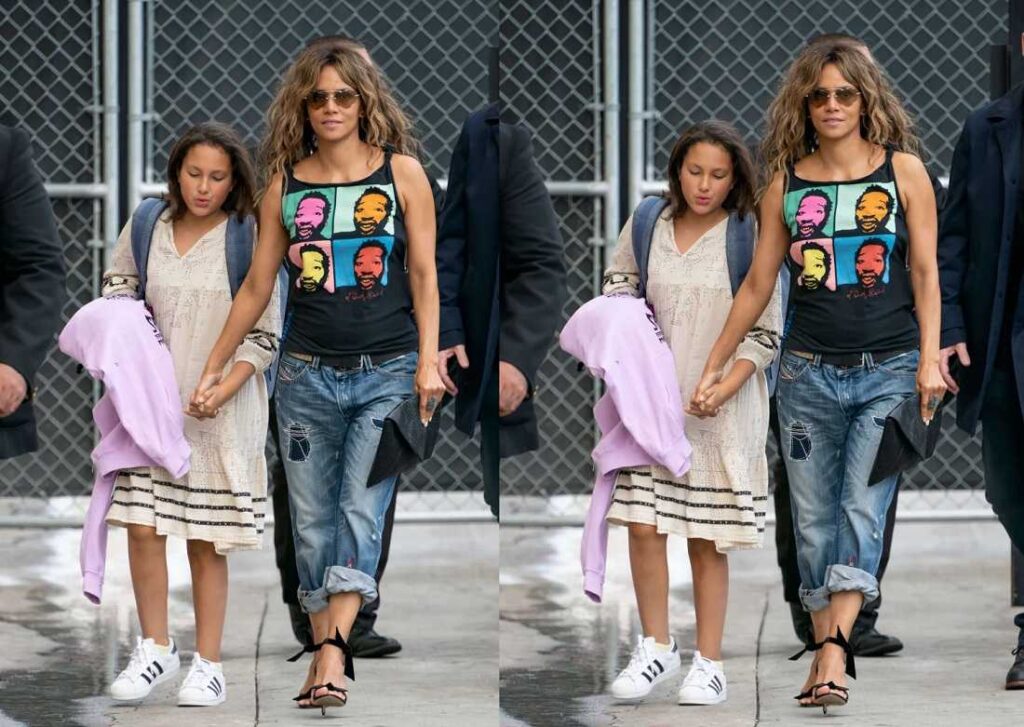 a. Nahla Aubry
Nahla Ariela Aubry is Halle Berry's first daughter. She was born in 2008 to Halle Berry and her ex-husband Gabriel Aubry. She is currently 14 years old.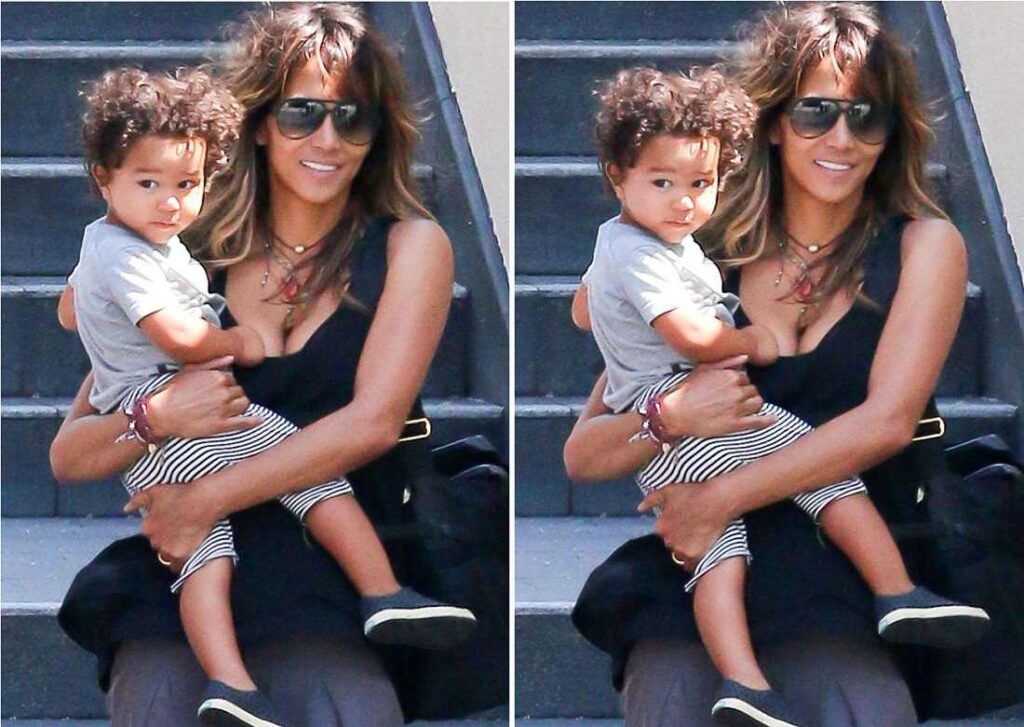 b. Maceo Martinez
Maceo Robert Martinez was born in October 2013 to Halle Berry and her ex-husband Olivier Martinez. His name, "Maceo" means "Gift of God". As of December 2022, Maceo Martinez is 9 years old.