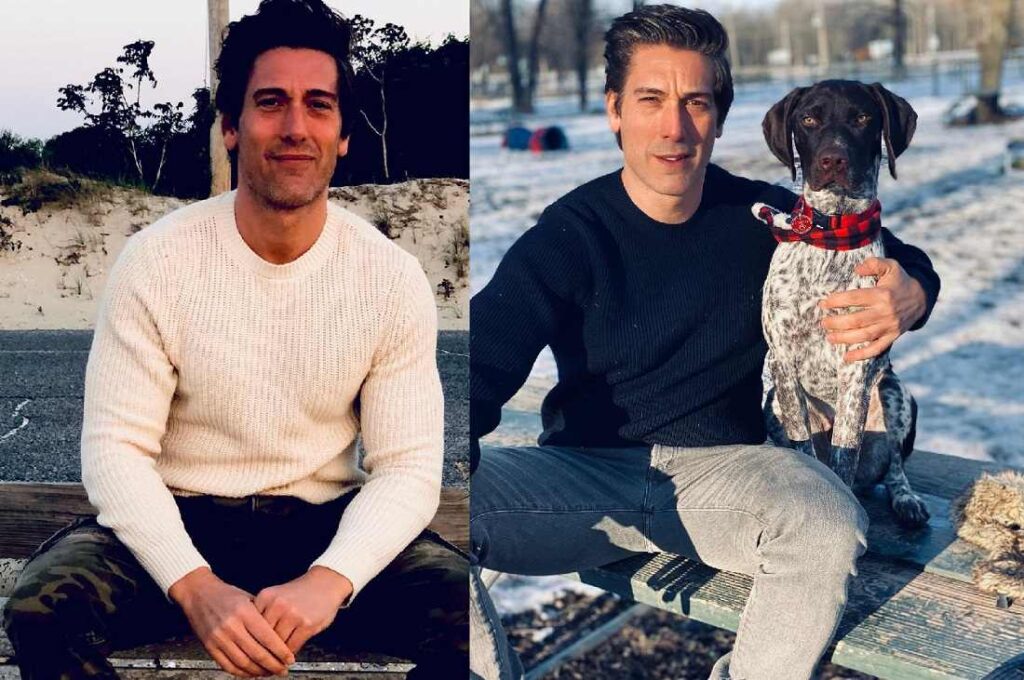 Who is David Muir?
David Muir is an American journalist and television anchor. As one of America's most visible journalists, Muir has won several Emmy and Edward R. Murrow Awards. His show "World News Tonight with David Muir" was reported to be the most-watched newscast in the US in 2019.
David Muir's full name is David Jason Muir. He was born on November 8, 1973, in Syracuse, New York. He was born as the second of two children into a catholic family. His father is Ronald Muir, while his mother is Pat Mills. As of August 2023, David Muir is 49 years old. Muir graduated from Onondaga Central junior-senior high school in 1991, before proceeding to Ithaca College where he earned a degree in Journalism.
About David Muir's parents
David Muir is the second child of Ronald Muir (father) and Pat Mills (mother). His parents were said to have divorced amicably when he was a child. According to reports, they maintained a cordial relationship because of their children. After the divorce, David Muir's father reportedly married another wife with whom he had two other children.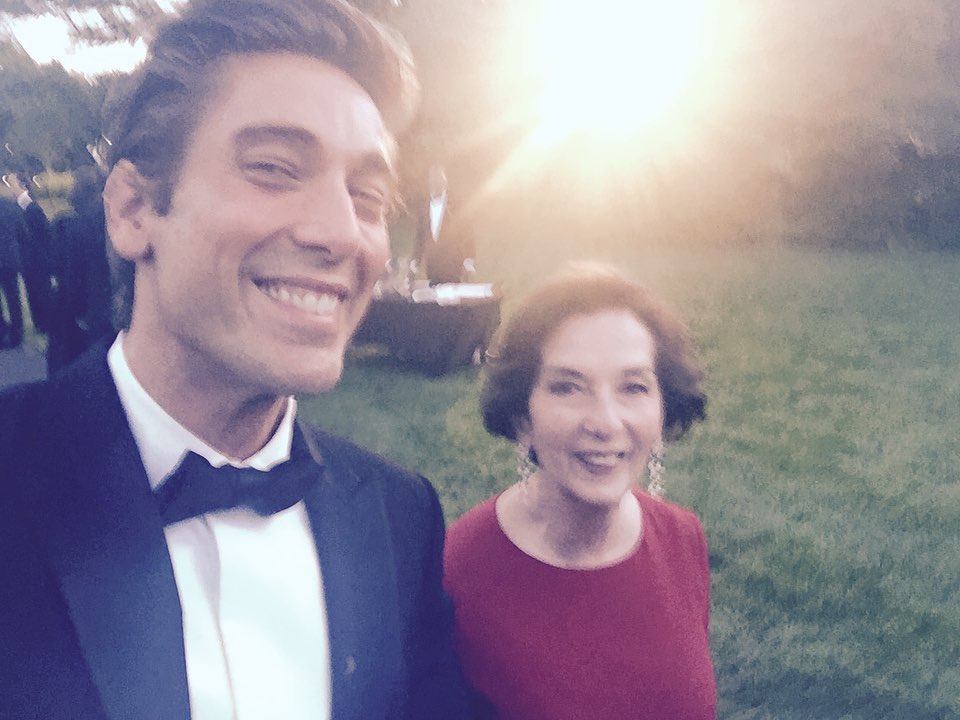 About David Muir's siblings
David Muir has three siblings in total, two of which are his half-siblings from his father's second marriage. His full sibling is his elder sister named Rebecca Muir. Information about his half-siblings is scarcely available in the media.
According to reports, Muir's elder sister Rebecca is a makeup artist and farmer. She reportedly runs a farm in Borodino. She has four children named Finan, Brahm, Morel, and Beryl respectively. David Muir fondly refers to his sister's children as his "squad" and he is always ready to show them off on his social media page.
Is David Muir gay?
There have been conflicting reports about David Muir's sexuality in the media. Muir is speculated to be gay as he has been linked to a number of male lovers. Reports also have it that he has been seen multiple times at gay bars. Interestingly, Muir has also been romantically linked with some women, suggesting that he might in fact be bisexual rather than gay. Muir has never personally addressed these reports and speculations about his sexuality.
About David Muir's marriage and wedding
As of August 2023, David Muir is not married and does not have a wife. The media guru is known to be highly secretive about his personal life and almost never discusses his romantic relationships. As of the time of writing, Muir is speculated to be seeing a man identified as Sean.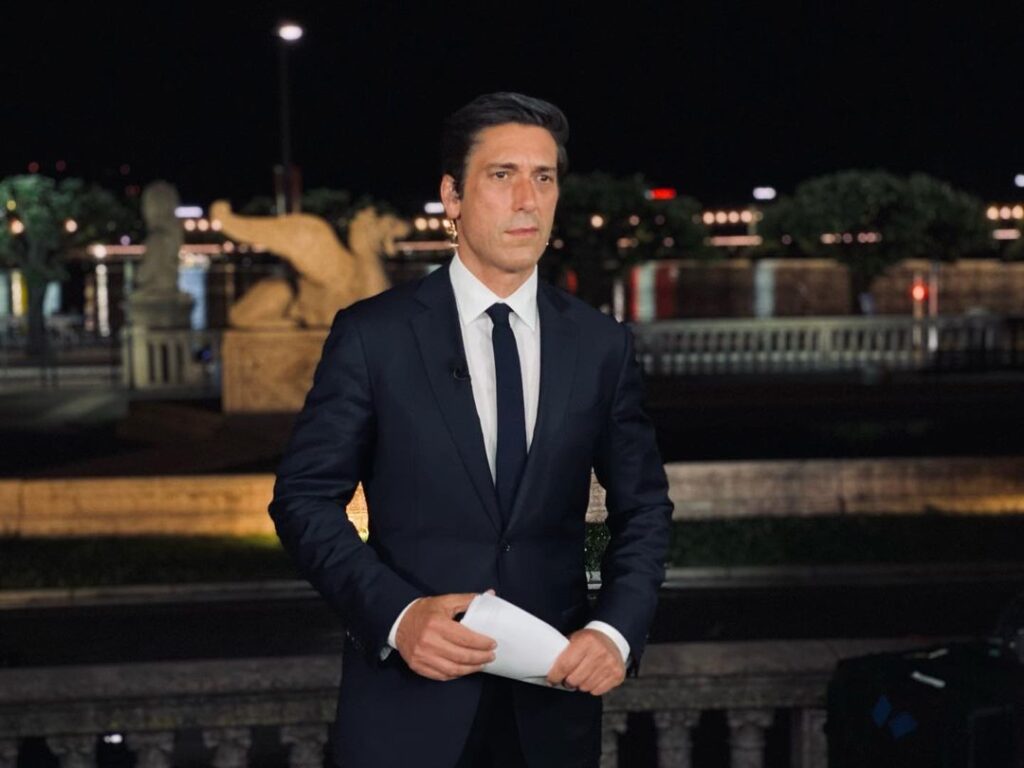 About David Muir's partner
As of the time of publishing this article, David Muir is speculated to be dating a man named Sean. He was linked to Sean in 2022 and it is believed that they are still together to this time. Not much is known about Muir's alleged partner, Sean, but he is said to be the founder and Managing Director of a swimwear brand called "AussieBum." David Muir has not personally spoken about his supposed relationship with Sean.
David Muir's past relationships
Despite being secretive about his personal life, David Muir has been linked to a number of male and female lovers, making it difficult to discern his true sexuality.
Below is a list of David Muir's past girlfriends and relationships:
a. David Muir and Gio Benitez (2015)
David Muir was speculated to be in a long-term relationship with ABC News journalist, Gio Benitez, in 2015. The rumours started after Muir was always seen hanging out with Gio Benitez who was openly gay. The rumours ended after Gio got married to his gay partner, Tommy DiDario, in September 2015.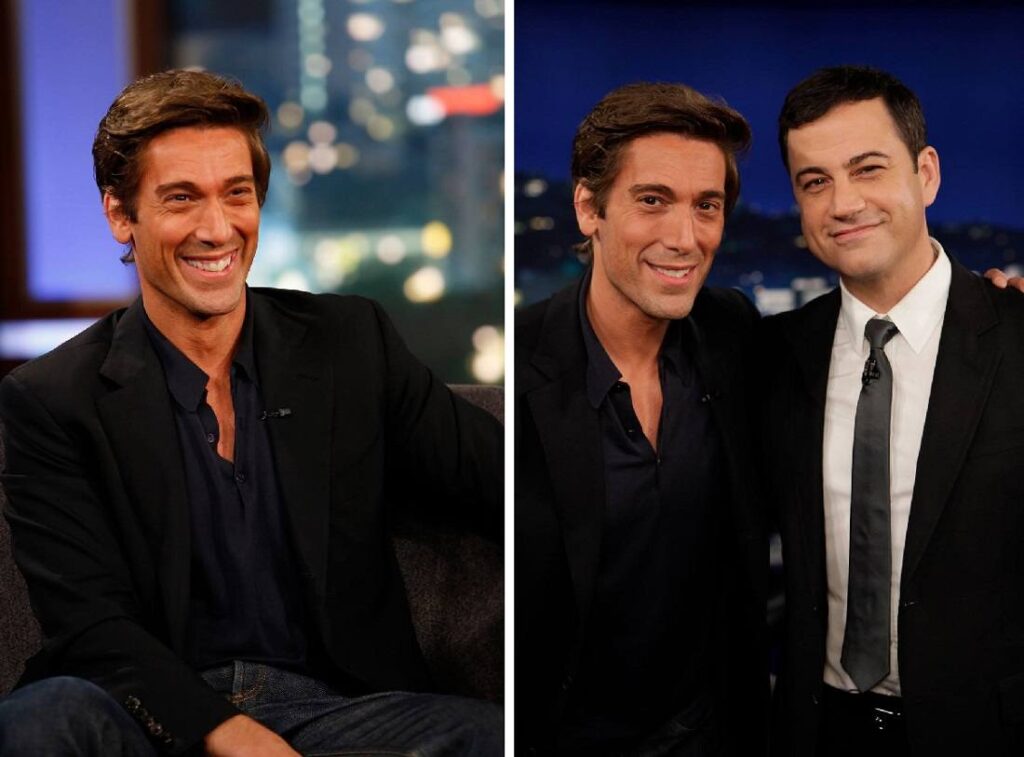 b. David Muir and Kate Dries (2015)
In the same 2015, David Muir was reported to be dating the former deputy editor of Jezebel and editorial director of Vice, Kate Dries. Information about their supposed affair hit the media in September 2015 after Kate spoke lightly of their first date and courtship in an article titled "Report Indicates My Boyfriend David Muir Is A 'Monster'".
c. David Muir and Kelly Ripa
David Muir was also rumoured to have dated American actress, Kelly Ripa, in the 90s. The rumour went viral after he recently shared a picture of himself and Kelly Ripa enjoying each other's company on his Instagram page. The picture stirred fresh rumours that the journalist and actress possibly dated on the low before Kelly got married to her husband, Mark Counsuelos, in 1996.
David Muir's children
As of the time of publishing this article (August 2023), David Muir is not yet a father and does not have any children. Muir currently lives with his dog, Axel.