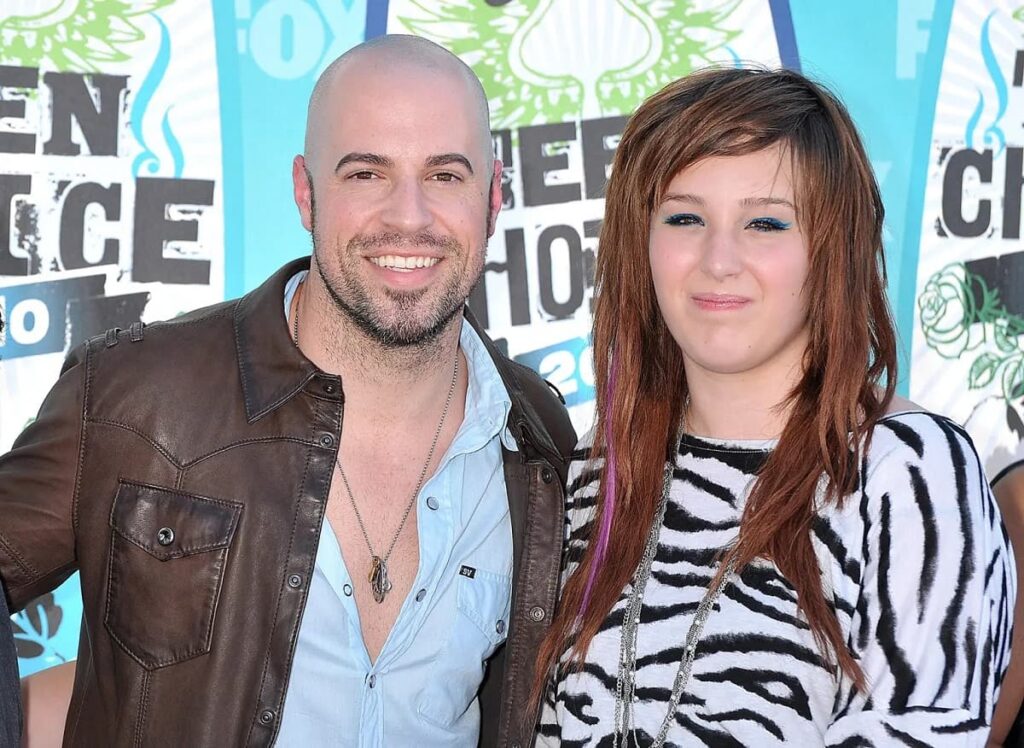 Chris Daughtry and all his children
American musician and actor Chris Daughtry and his wife, Deanna Daughtry got married on November 11, 2000. They have four children in total – two stepchildren from Deanna's past relationship named Hannah and Griffin Price and two twins named Adalynn Rose and Noah James.
What happened to Chris Daughtry's daughter, Hannah Price?
Chris Daughtry's stepdaughter Hannah Price was found dead in her Tennessee home on November 12, 2021. She was 25 years old at the time. Her cause of death was later ruled to be a suicide after the conclusion of investigations. Prior to her death, Hannah Price suffered a lot of personal issues. Her stepdad disclosed that she struggled with mental illness as a child and was " in and out of therapy and treatment centres". She was also a victim of drug use and abusive relationships.
Hannah Price shot in the face
Hannah Price was shot in the face during an encounter with some gang members in Humboldt, Tennessee, on October 12, 2018. Price wrote on social media following the attack that she was trying to save her roommate when she got shot.
The gunshot incident happened about eight months after Hannah Price's biological father committed suicide by shooting himself in the head, so it had come as additional stress to her. Luckily, she survived the attack but had to get a prosthetic eye to replace the eye damaged by the gunshot.
Hannah Price arrest
Some months before her death, Hannah Price and another man were arrested in April 2021 in a hit-and-run incident that took place in Tennessee.
Prior to her death, there were indications that Hannah Price was going through some personal struggles. During the period of the gang incident and her treatment at the hospital, Hannah wrote on her social media page: "All my jokes are cries for help." In April 2019, she made another post that said: "I am very, very alone."
Chris Daughtry announced he was postponing his tour after Hannah Price's death.
Hannah Price's children
Shortly after her death in November 2021, reports emerged that Hannah Price was a mother of two children named Liam and Lily. Photos of the supposed two kids were also found on her Instagram page @americangoth. However, the family statement released after her death made no mention of Hannah Price being a mother.