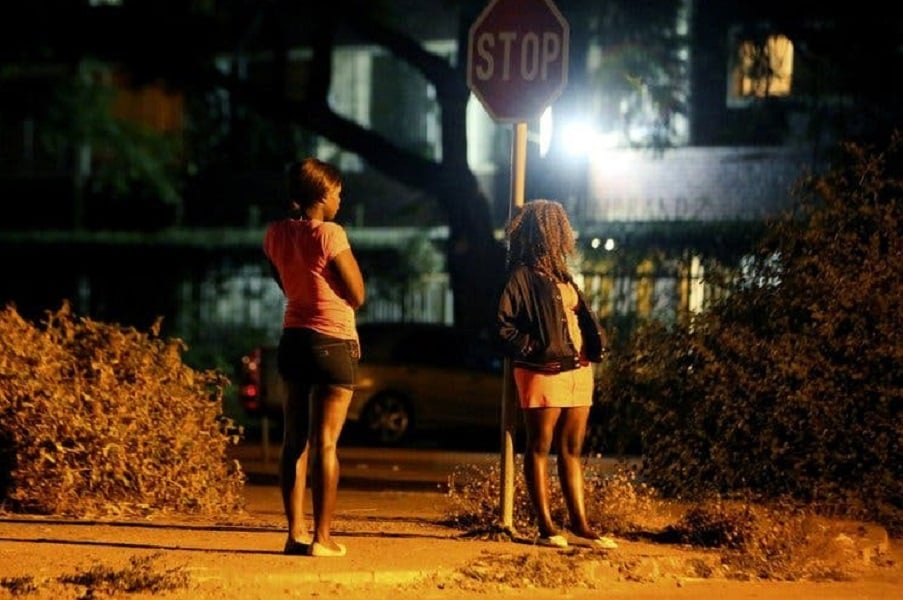 According to fresh reports, some sex workers in Zimbabwe have started accepting tomatoes, vegetables and buckets of maize and beans as payment from their male clients who are not able to pay them in cash.
Some of the affected sex workers who talked to reporters begged the government to do something about the rising hardship in the country.
A sex worker from the Dema Growth point in Seke rural simply identified as Alice said:
Gone are the days when we used to charge US$5 for the whole night. These days even one dollar is accepted, so that you are able to buy vegetables and tomatoes and cook something for your starving children.
Alice who revealed she is a mother of three added:
I now even accept a bucket of maize or cups of dried beans as payment for sex services. At least I am assured that my kids will have porridge.
Zimbabwean newspapers are also reporting that some of the prostitutes have resorted to using bread packets in place of condoms as condom prices have continued to rise.